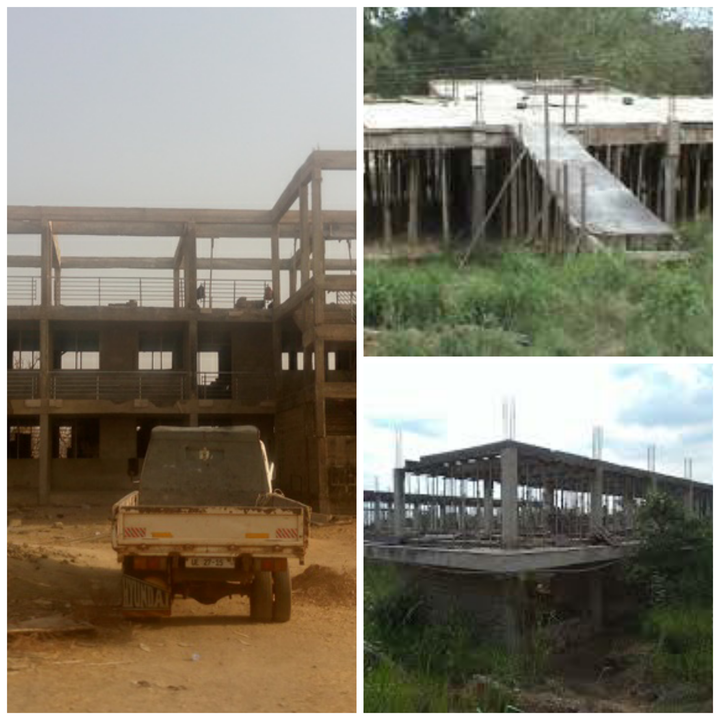 Every Nation aims to develop and make life easy and simple for its members. It is the will of every leader to see their followers flourishing in peace and harmony.
For a country to develop, it must seek to improve on its economic, social, political, industrial, scientific, and cultural aspects.
But what do we see in Ghana, there are so many abandoned infrastructure that if the government should do something about it, it will help the people of ghana.
What our leader knows to do best is making themselves and the families rich but to as thinking of those who made them where they are now, that is complete no.
Look at those abandoned schools and they are seeking of building new ones.
A) Bono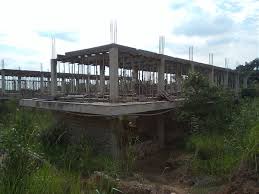 A Community day Senior High School (SHS) which started in 2016 to serve Boku and 19 other communities in the Wenchi Municipality of the Bono Region remains abandoned.
Weeds have now taken over the structure and some of the building materials left at the mercy of the weather.
A senior high school that was set up by the community in a makeshift structure collapsed after the first batch graduated.
B)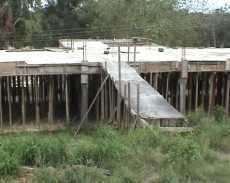 EVEN BEFORE government's vision of building two hundred senior high schools (SHSs) takes a full flight to boost the nation's educational system, expansion of infrastructure commenced in line with the implementation of the four-year SHS by the erstwhile John Agyekum Kufuor administration has been left to rot.
For the past three years, construction of a 12-unit classroom block and dining hall for the Tanyigbe Senior High School in the Volta region started by the GET FUND to absorb continuing students has ground to a halt.
C)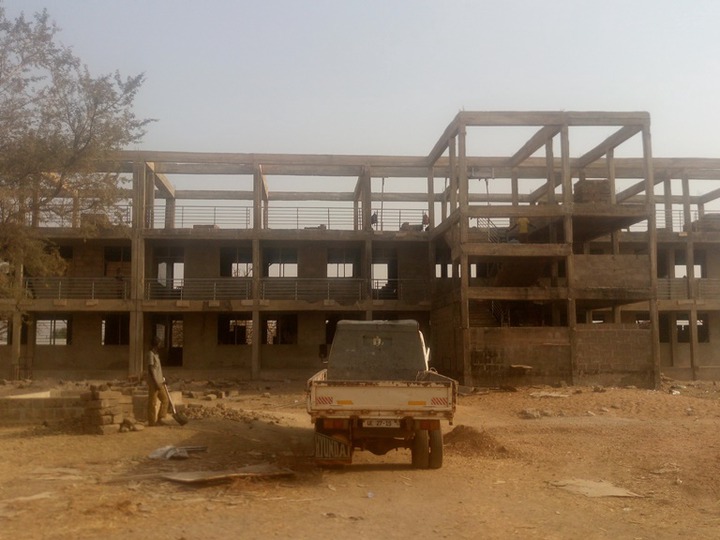 Students of Zorko Senior High School in the Bongo District of the Upper East Region have complained that some abandoned GETFund infrastructure projects at the school are impeding effective teaching and learning.
The students, who eat in the open, rent accommodation outside the school, and have to contend with the inadequate number of classrooms are calling on the government to ensure contractors fast-trackwork on projects meant to address these challenges.
Construction of a two-story, eighteen classroom block project, awarded to Alhaji Mumuni Bolnaba in 2012 has stalled.
Work on a dining hall and a boy's dormitory which were awarded to  P.B Ziblim and Alhaji Zaaki in 2016 respectively are yet to start.
D) Ebenezer Senior High School at Dansoman in Accra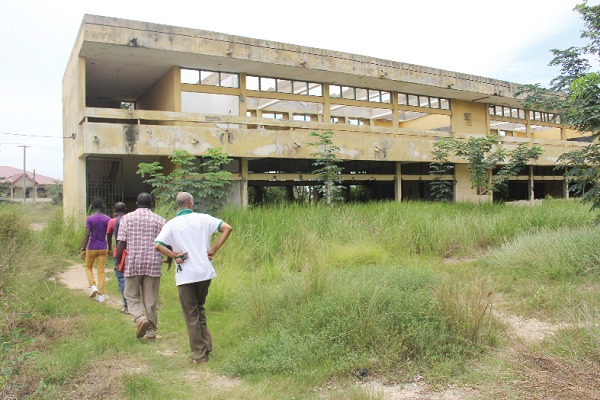 Work on a new girls' dormitory block started in 2007 with funding from the Ghana Education Trust Fund (GETFund) has been abandoned, although it is 90 percent complete.
Other projects abandoned are a science block which was started in 2016 but has only gone past the foundation level, a Visual Arts Department started in 2013 which is 70 percent complete and an Information Communications Technology (ICT) center started in 2016. 
Two other uncompleted structures are a seven-unit classroom block and a Science laboratory that has been overgrown with weeds.
The problem of lack of infrastructure has compelled the school authorities to put to use an 18-unit classroom block which has been completed but not handed over to them. 
My request to the government of Ghana
please, leaders of Ghana, it will be in the wish of Ghanaians that if there should be a laid down law that will govern every government in power to continue and complete project that was started by the previous governments when they we in power. If we should have such a law, I think Ghana would have been better.
When you look at those abandoned projects, it all concludes that they were all started by the previous government before they left office.
Content created and supplied by: Mycountry (via Opera News )