Following the ongoing election petition filed to the supreme court by the flag bearer of National Democratic Congress (NDC) John Dramani Mahama, tagged the 2020 election as a "flawed election"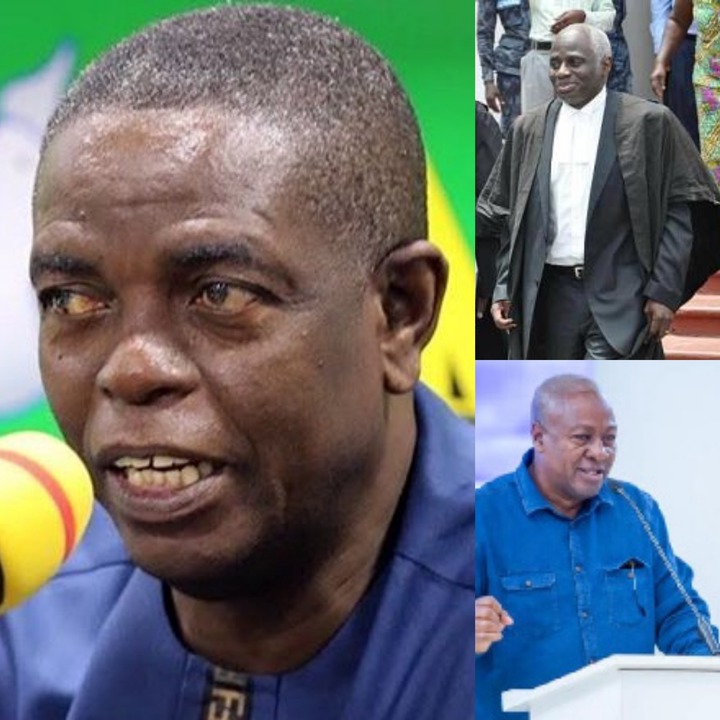 Today 9th February 2021 Mark the court day 12 on the election petition proceedings. The hearing has become very interesting as the third witness for the petitioner testified. It was an eye saw during the cross-examination.
Lawyer Justin Amenuvor who is the lead lawyer was the first to respond, first cross-examined the witness for the petitioner Rojo Mettle Nunoo. It was not easy between both of them.
The lead lawyer for the second respondent also proceed with the cross-examined and a lot of secrets were brought out by Rojo Mettle Nunoo. This has led Kwesi Pratt to come out with dissatisfaction in some of the statements made by the witness.
After Mettle Nunoo's cross-examination, the lead lawyer for the Mahama, Tsatsu Tsikata indicated that brings to an end of the petitioner.
The Insight Managing Director speaking on Alhaji And Alhaji after the court proceedings revealed Rojo Mettle Nunoo has really disappointed John Dramani Mahama. According to Kwesi Pratt, he was sent to the strongroom as a representative and also testify everything that will happen. This is very sad, how can you tell the general public you were taking tea at the time of collations. It is very wrong and shows incompetence. He added he is sorry for Mahama because if this is how this will be then it means he can lose the case.
Thank you for reading.
Keep following me the proceeding continues tomorrow.
Content created and supplied by: GhanaMustSay (via Opera News )