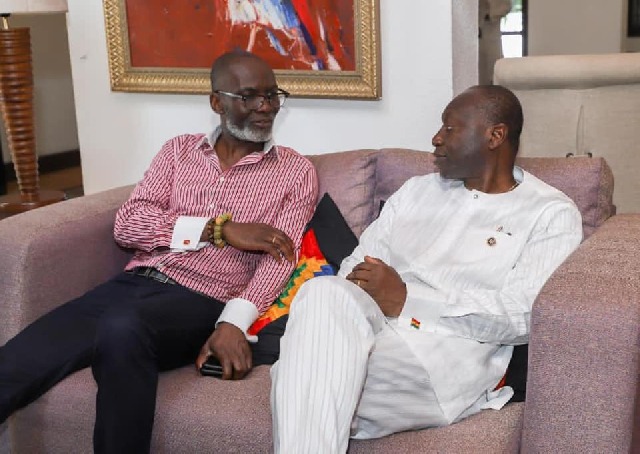 Minister for Finance-designate, Ken Ofori-Atta, was in the USA for medical treatment and is currently back, but remained as the only minister nominee of President Akufo-Addo who was yet to be vetted, until today. Ofori-Atta who was originally scheduled for vetting on 8 March but had to be postponed due to ill-health following a post-COVID-19 recovery complications and had to spend about 30 days at the Mayo Clinic in Minnesota, USA, where he received specialized treatment for post COVID-19 complications.
As a result, the 2021 Budget Statement of government was presented by Osei Kyei-Mensah-Bonsu, Minister of Parliamentary Affairs and Leader of Government Business in Parliament. All of President Akufo-Addo's substantive ministers of state and regional ministers have been vetted and sworn into office following parliamentary approval. His vetting started today and whiles it was an opportunity for the NPP members to largely praise him for what they believe is his sterling performance with the economy, the NDC certainly believes otherwise and had a barrage of questions for his first four years mandate to run our economy, something the NDC as a party believes has been the poorest, as Ghana's debt is at its highest, something Nana Addo had always maintained that, Ghana can develop without loans.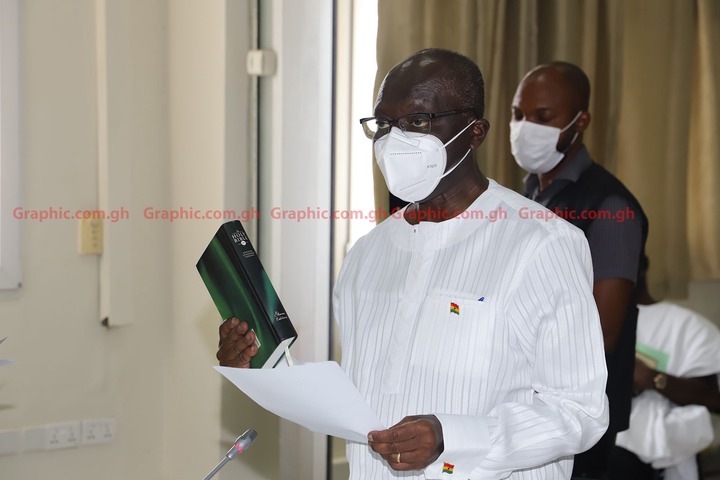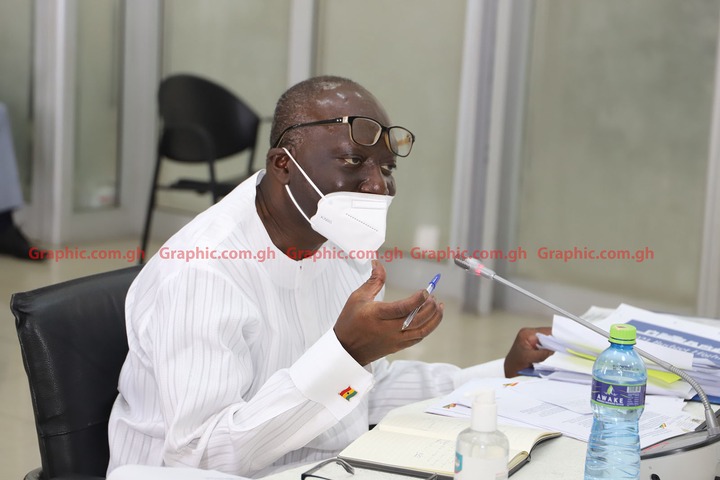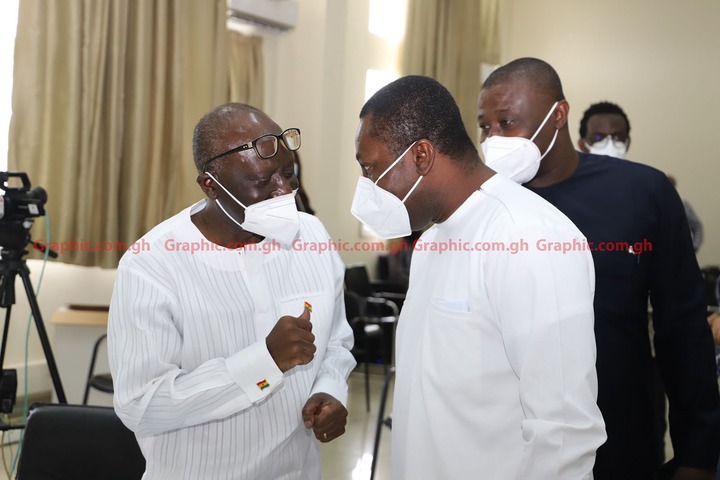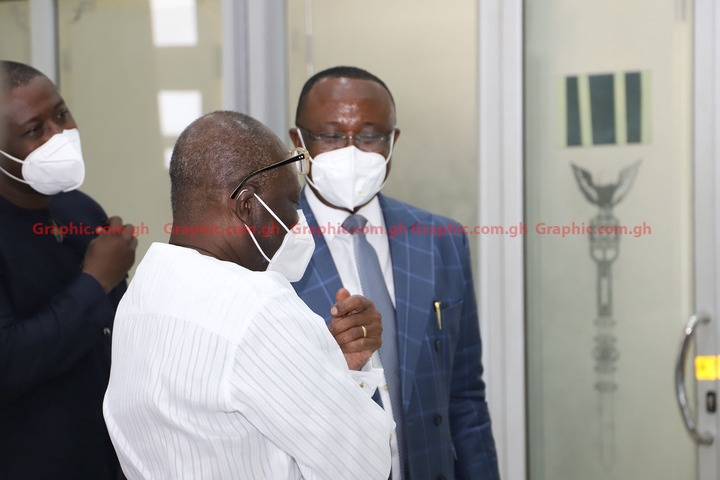 PHOTOS by kind courtesy of Graphic Online
In all of Ken Ofori-Atta's presentation before the Parliament's Appointments Committee, it can be concluded that, whiles he offered defense for his past actions, he hammered mostly on the way forward, which is H. E Nana Addo's Ghana Cares "Obaatanpa" programme, which he believes, will rebound and grow the country's economy to up to 5%. He said the government is rolling out recovery plans to salvage the economy from the adverse economic effects of the COVID-19 pandemic. The Ghana Cares is a GHC100 billion post-COVID programme initiated by government to stabilize, revitalize and transform Ghana's economy and to create jobs and prosperity for Ghanaians over three years and sequenced in two phases; the stabilization phase and the medium-term revitalization phase.
The program which will see as much as GHC100 billion been investment into the economy is meant to revitalize the economy and provide the necessary support to businesses that have been dealt a blow by the global pandemic. "Amidst a historic global recession, Ghana's economy has shown resilience and robustness, outperforming its peers. Ghana Cares programme's implementation will see a growth rebound to 5% and that is why we are confident that we will emerge from the COVID-19 pandemic with a stronger and more resilient economy," he said.
Ofori-Atta said the investment is by far the boldest and biggest economic recovery programme in the country's history which will enable the country to turn the challenges created by the COVID-19 into opportunities for socio-economic transformation.
This was never going to be taken by the minority members, as they also insist that, the excessive borrowings, corruption, wastage and inactions of the minister is what has ruined our economy down and one must state that, with the NDC already being pressured by the wholesale passage of the first batch of ministers from the party's supporters, they came harder on the finance minister.
Gabby Asare Otchere-Darko has however not taking this lightly and from his words from his Facebook page posts, he is hitting hard indirectly at the NDC bench. Here are a few of his posts on the line of questioning of the Minister designate, whom he has a familial relationship, by the way.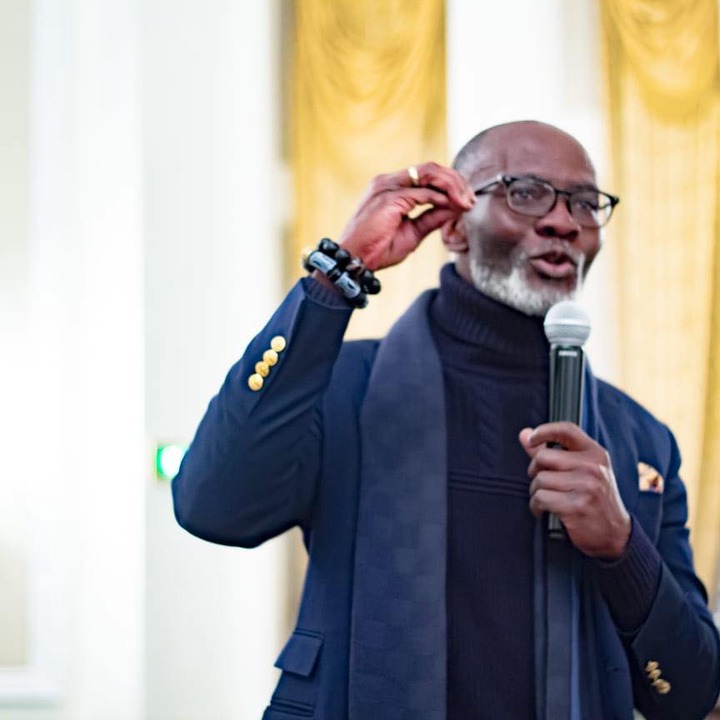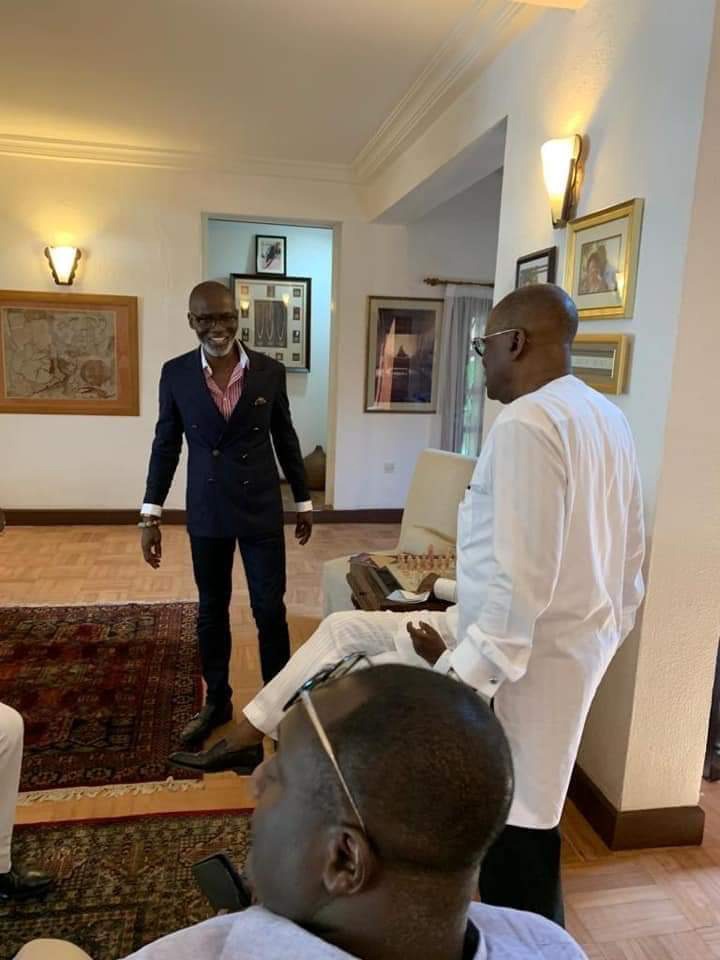 Gabby Asare Otchere-Darko first wrote that:
"Ken Ofori-Atta today did something that should not be lost on Ghanaians. He reminded the MPs that Agyapa was completely the creation of an Act of Parliament, which was the work of MPs from both sides of the House. If in doubt please check the Hansard and the constructive contributions made by Minority MPs, including Haruna Iddrisu, at the Consideration stages of the Bill. Section 3 of the Minerals Income Investment Fund 2018 (Act 978) shows that everything done on Agyapa were completely in line with the mandate that Parliament gave the Ministry of Finance and MIIF.
Section 3—Powers of the Fund
The Fund may:- (a) create and hold equity interests in a Special Purpose Vehicle in any jurisdiction in furtherance of its objects, and the Special Purpose Vehicle shall be free to operate as a regular, commercial company; (b) procure the listing of the Special Purpose Vehicle on any reputable stock exchange that it considers appropriate; (e) assign or transfer all or any of its rights to minerals income to a Special Purpose Vehicle in furtherance of the objects of the Fund, including through allocation agreements and stability agreements; (d) assign or transfer all or any of the minerals equity interests held on behalf of the Republic to a Special Purpose Vehicle in furtherance of the objects of the Fund;"
Then he followed up with this:
"Such is our society that a decent and committed patriot like Ken Ofori-Atta, who left a successful and relatively peaceful private sector life to serve his country in public office, gets unfairly bastardised and demonized by people who can't even recognize self-fulfillment when it bites their acerbic tongue.
You may do your worst with your words, but you can never keep a good man down. Whether in private or public life, the motivations for those of us aligned to the Akufo-Addo project is to push hard to play our part to uplifting the potential of this nation and its beautiful people to a level of higher fulfilment than we have so far realised. We may not get it right all the time. But don't doubt ever our intentions. You may choose to follow your desire and continue to swim in the shadow waters of cynicism. But for us, No Shakey! One thing I know for sure is that posterity will sooner than later vindicate Akufo-Addo and his team. To this we all continue to work and pray."
Commentary following this latest post include:
Philip Kofi Aning writes "In the abundance of water, the fool is thirsty" , so Perscoba in so far as Ghana is concerned we will not thirst. They predicted his demise and he still lives on to the glory of God. His command over the finances of the country brings a lot of confidence. Against people go shy! The battle is still the Lord's.
Kwame Zion writes "If God say yes, who is man to say no, Mr. Ken Ofori Atta is the best finance minister ever in this fourth republic, he is on top of his work, may God guard and protect him from his enemies outside and within! he really knows the work!"
Ohenenana Garbrah writes "Ghana is lagging behind other countries because of our evil mentality "The Pull Him Down Syndrome And Development" we need to move away from The Pull Him Down Syndrome and move forward with a positive mindset. I rest my case milord"
Afia Akoto writes "Time is all we pray for"
Josephine Ofori-Atta writes "Amen we will continue to WORK and PRAY"
Abuga Toga writes "Apt"
However, The vetting of the Minister designate for Finance, Mr. Ken Ofori-Atta will be continued on Friday, March 26, 2021 as it was adjourned on Thursday after about six hours of questioning. The questioning started Thursday morning and went for about two hours break and continued in the afternoon.
The Chairman of the Appointments Committee of Parliament, Mr. Joseph Osei Owusu made the announcement for the adjournment after the about six hours of vetting and added that, on Friday, only the leadership of the committee will be allowed to ask questions.
Content created and supplied by: MrsBabie (via Opera News )