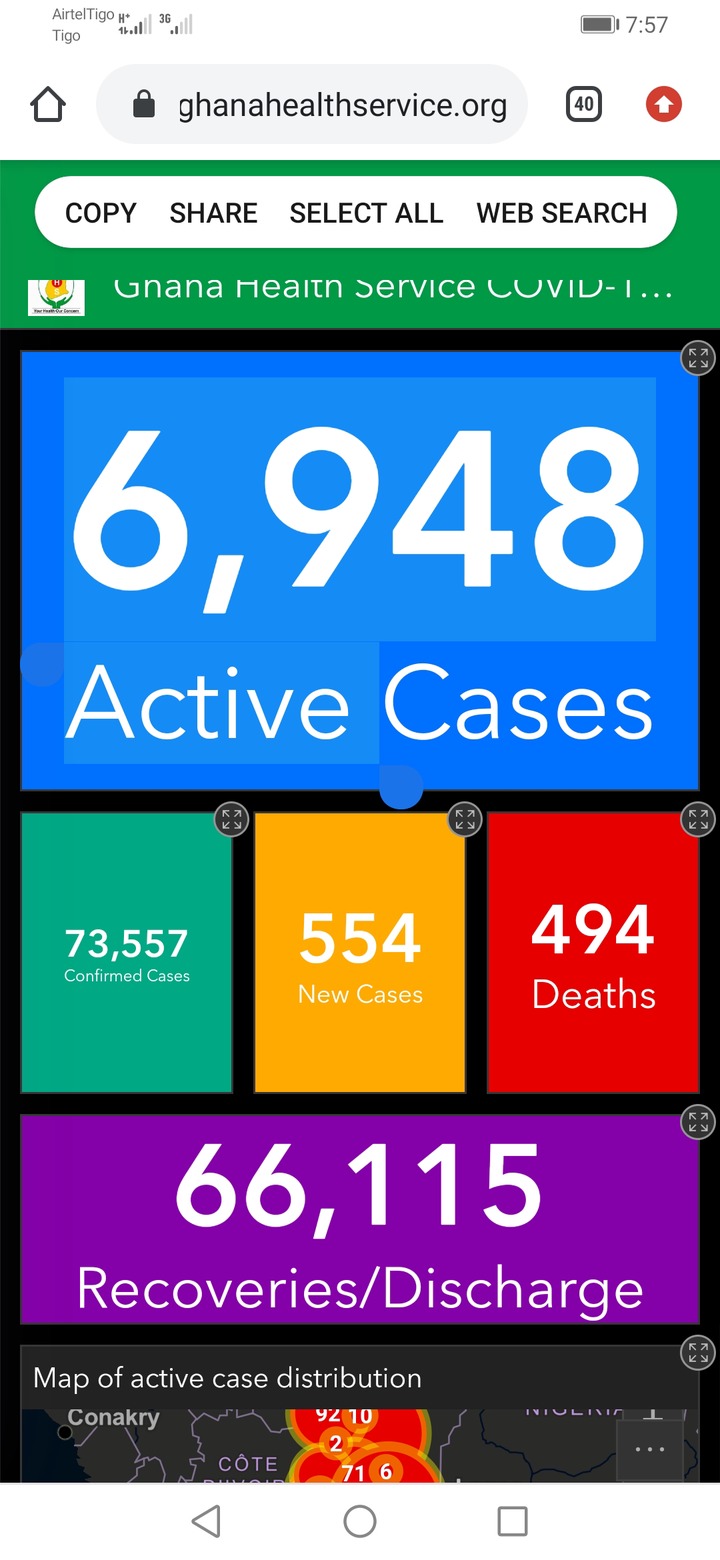 COVID-19 affects different people in different ways. Most infected people will develop mild to moderate illness and recover without hospitalization.
Most covid-19 centers are full with active cases. Schools are recording positive cases. The President of the Republic of Ghana, last week did address the nation by banning weddings, funeral and parties.
Following the President of the Republic of Ghana address last two weeks ago upsurge of covid-19 cases in the country are increasing due to Ghanaian people not observing key protocols across the country.
The speaker of Parliament has also suspended parliament for three weeks to stop the spread of the virus.
Twelve more deaths reported in a day, February 7 is alarming. It takes the COVID19 related deaths to 494. The active cases are 6,948 after 554 new cases were added.
Here's a regional distribution of the 6,938 active cases of COVID19 reported in Ghana February 6.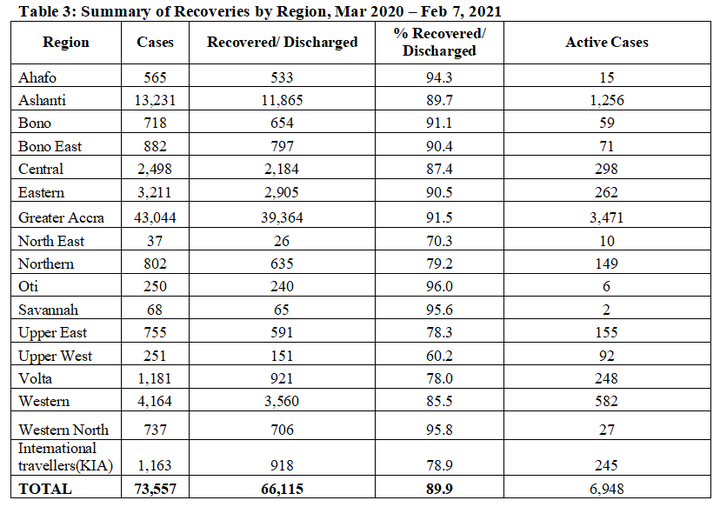 Protocols to observed
Clean your hands before you put your mask on, as well as before and after you take it off, and after you touch it at any time.
Make sure it covers both your nose, mouth and chin.
When you take off a mask, store it in a clean plastic bag, and every day either wash it if it's a fabric mask, or dispose of a medical mask in a trash bin.
If the covid-19 cases keeps on increasing the President of the Republic of the Ghana, Nana Akufo-Addo will imposed another lockdown to stop the spread of the virus.
Content created and supplied by: Columbus14 (via Opera News )