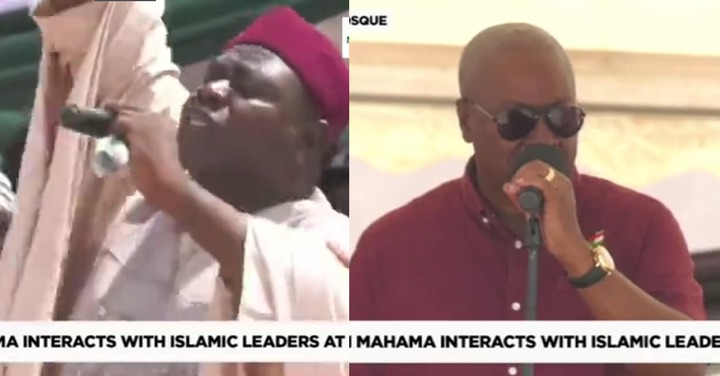 A Zongo chief in the Asewase Constituency of the Ahanti Region, has boldly told former President John Dramani Mahama to go back to where ever he is coming from.
His comment was at a mini rally where John Dramani Mahama attended as part of his Ashanti Region tour.  The Asewase Constituency has been one of the strongholds of the National Democratic Congress in the Ashanti Region, with Alhaji Muhammed Muntaka as the sitting Member of Parliament.
Most of the inhabitants there are Muslims and as such, Zongos are very common in the Asewase Constituency.
The mini rally held at the Asewase Mosque saw in attendance several followers of the NDC in the area. Also present was the national chairman for the NDC Mr. Samuel Ofosu Ampofo, Alhaji Muntaka, John Dramani Mahama and, many others.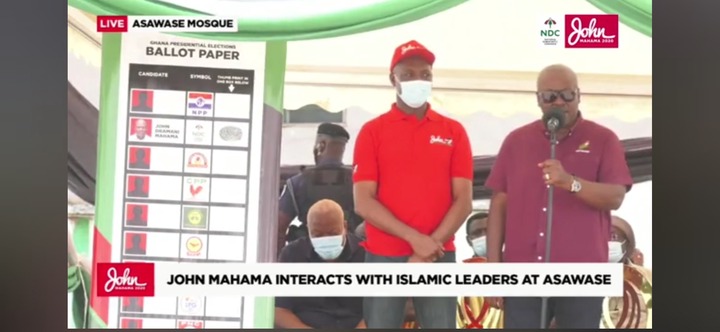 In his welcome address, the leader of the Busanga community in the Ashanti Region, Chief Yoruba who spoke on behalf of all the Zongo chiefs, indicated that John Dramani Mahama can go back to wherever he was coming from and have some rest because Asewase has already decided to vote massively for the NDC.  
According to him, John Dramani Mahama should ensure that Muslims dominate appointments in his next government if he wins the December 2020 polls.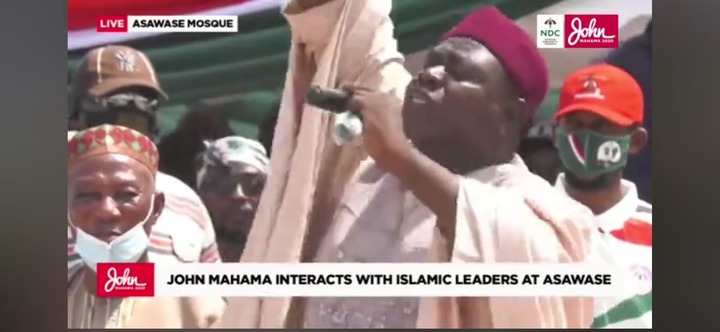 "Muntaka's seat is safe in the name of Allah. We can only assure you (John Mahama) that don't worry about Asewase. You can even go back to where you are coming from and relax. But if you win, we need more appointments from Zongo.
Ministers from Zongo in the previous NDC government were more than what we are seeing today under the NPP.  We have a lot of scholars from the Zongos to occupy high positions, so please do this for us if you win. 
Your manifesto has already been accepted and we are promising you to keep calm. We will never disappoint you". He noted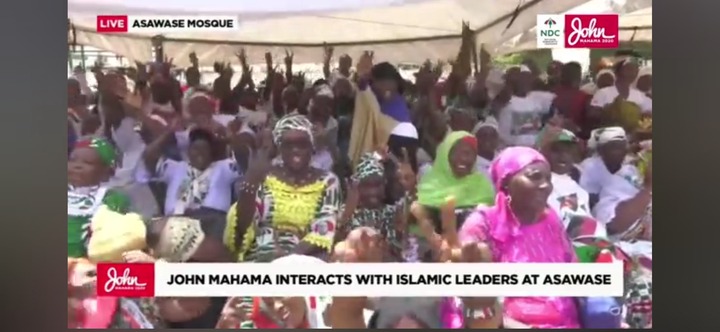 Content created and supplied by: BeaNana (via Opera News )