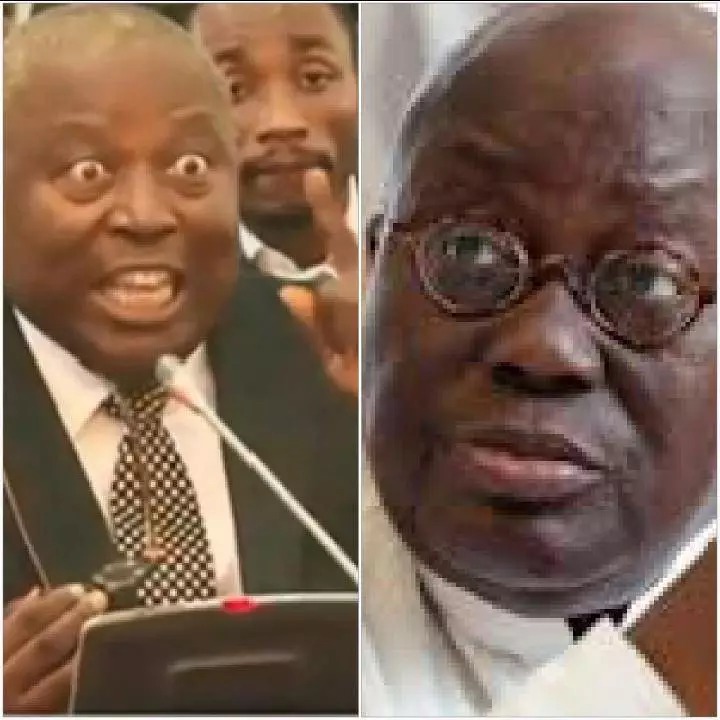 With nine days to the general elections, the former Special Prosecutor, Martin Alamisi Burnes Kaiser Amidu released an epistle in response to Akoto Osei who wrote the earlier response to Mr. Amidu's resignation letter.
The president of the republic of Ghana, His Excellency Nana Addo Dankwa Akufo-Addo who has been placed in a bubble of integrity by the members of the ruling New Patriotic Party has finally been found out by the former Special Prosecutor Martin Amidu.
Martin in his letter intimated that "he took the oath of office looking like the innocent flower of anticorruption" yet that is not the case.
Indeed, corruption allegations have mainly been deflected from the presidency by commentators with the president stating recently that no one in his government has been prosecuted because the investigative bodies who looked into those allegations found no evidence in them.
He therefore was projected in the best possible way by the deflection of all allegations around his government away from him.
Ghanaians reacted to the bursting of the bubble around the president by Martin Amidu with various comments to further deepen the pressure on him. This is not the time to deal with this issue and it is quite pressuring with nine days to the general elections.
Popular Ghanaian and Communications Director of the NDC, Sammy Gyamfi wrote this on his Facebook page; "I look like an innocent flower of anti-corruption, but in reality, I am a mother serpent of corruption. Who am I?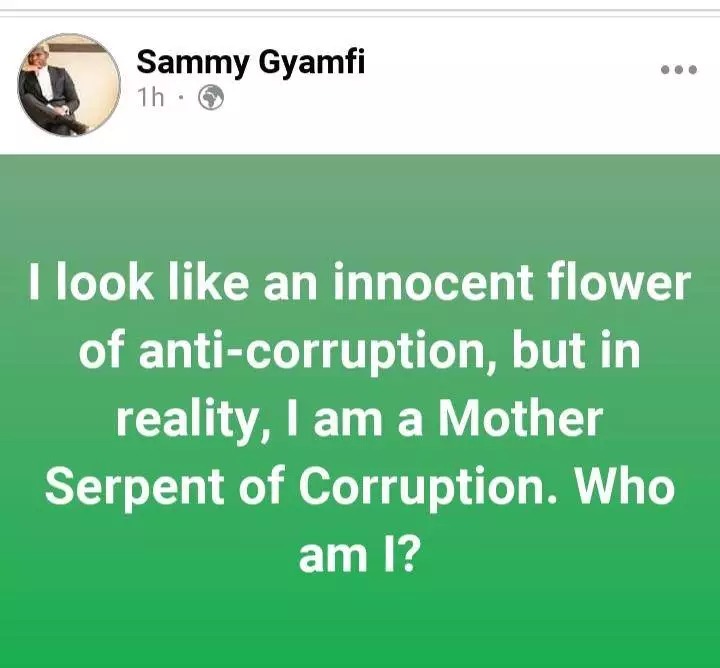 Popular Ghanaian, investigative and award winning journalist and freelance writer, Manasseh Azure Awuni stated on his wall; "Martin Amidu says he arrested Kelvin Ofori-Atta and the Chief of Staff came to apologize. His latest epistle is the longest yet."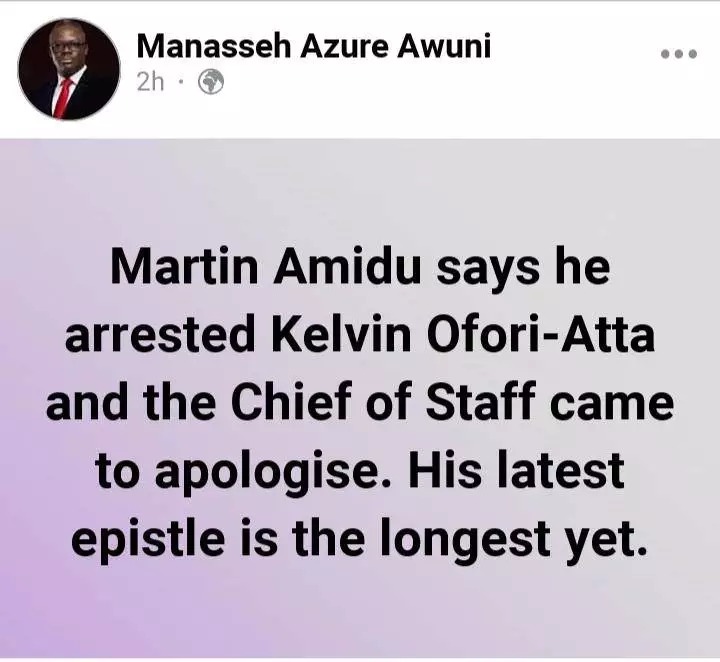 Kwame A-Plus just requoted the former Special Prosecutor, Martin Alamisi Burnes Kaiser Amidu; "the mother serpent of corruption."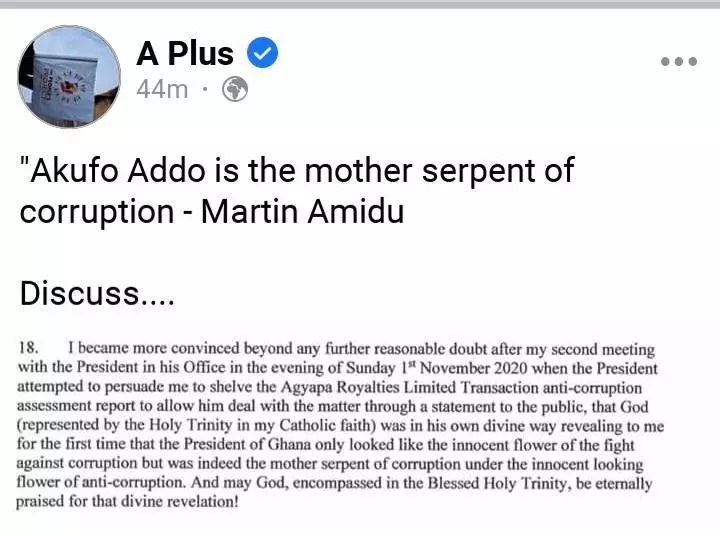 Some Ghanaians also mounted their own pressure on the president by showing mixed reactions to the latest revelations about his presidency. Below are some of their comments.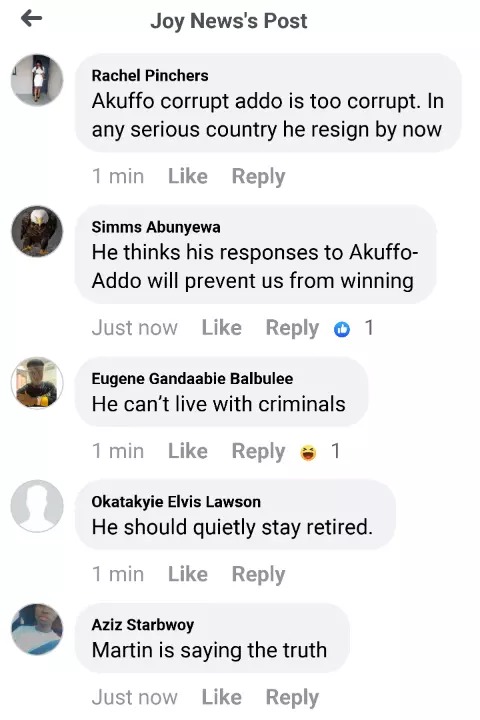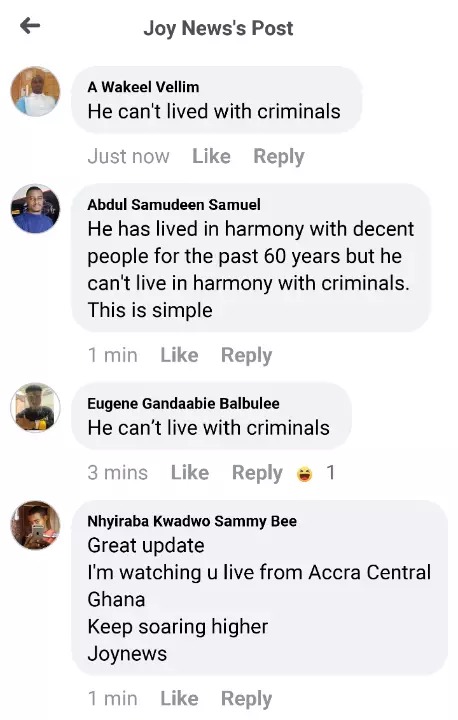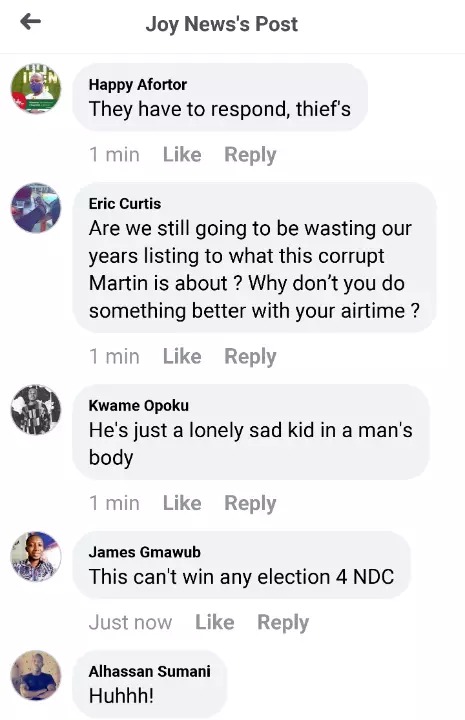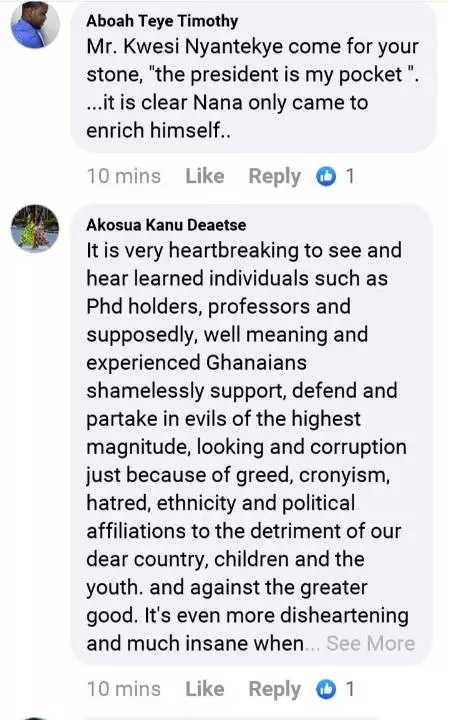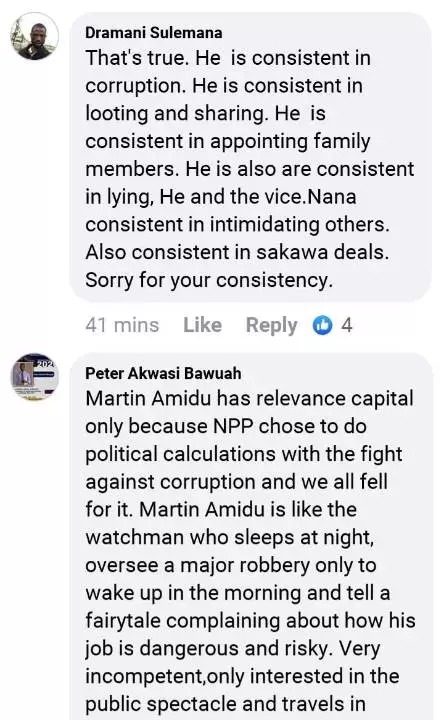 Content created and supplied by: Shortly (via Opera News )