Please Like,share comment and follow Obiwrites for more news updates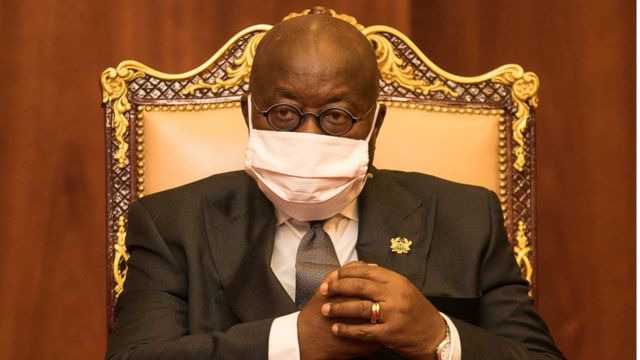 Local news
1.President Akufo-Addo more 'wicked' than Nebuchadnezzar - Kweku Boahen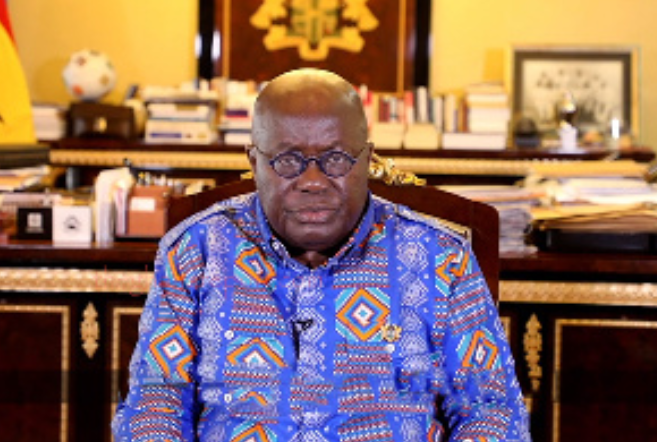 Deputy National Communications Officer of the National Democratic Congress (NDC), Kweku Boahen has likened President Akufo-Addo to the biblical King Nebuchadnezzar over the Auditor-General's proceed on leave saga.
"President Akufo-Addo is more wicked than Nebuchadnezzar . . . how can you connive to take out of office this transparent Auditor-General all because he has refused to allow you misuse state funds?" he rhetorically asked.
In a heated argument on UTV's 'Adekye Nsroma' newspaper discussion programme, Kweku Boahen indicated that he is yet to see a President like Nana Addo Dankwa Akufo-Addo who is so much interested in money and power than human lives.
He said Akufo-Addo ever since he became President has involved himself in lots of corrupt practices in line with his governance duties and in view of this has made every effort to get rid of the Auditor-General who he knows is very fair and transparent in uncovering corrupt practices in government.
He continued that it is in this regard that he has asked the Auditor-General to proceed on all his accumulated leave to pave way for him to redress his corrupt practices in government now that he has realized his party will loose the 2020 general elections.
Proceed on leave
The President of the Republic, HE Nana Addo Dankwah Akufo-Addo, has directed the Auditor-General, Mr. Yaw Domelevo to proceed on his accumulated leave of one hundred and twenty-three (123) working days effective July 1, 2020.
In a statement signed by the Director Of Communications at the Presidency, Eugene Arhin, he explained that the President's decision to direct Mr. Yaw Domelevo to take his accumulated leave is based on sections 20(1) and 31 of the Labour Act, 2003 (Act 651), which apply to all workers, including Public Office holders such as the Auditor-General.
Mr Domelevo, in a statement dated 03, July 2020 and addressed to the Presidency said, tenets of the country's law flaw the President's directive to him, to take a mandatory 132-day leave.
He suggested that the directive was made out of bad faith and was resultant of his work which was 'embarrassing government'.
Rejoinder from Presidency
A rejoinder from the presidency, however, seeks to deny same, attributing Mr Domelevo's response to the ignorance of the laws related to the subject.
Meanwhile, the Office of the President has extended the leave period of the Auditor-General, Daniel Domelevo from 123 days to 167 effective July 1, 2020.
Nebuchadnezzar II
The Bible remembers Nebuchadnezzar as the destroyer of Solomon's Temple and the initiator of the Babylonian captivity. He is an important character in the Book of Daniel, a collection of legendary tales and visions dating from the 2nd century BC.
He was the longest-reigning and most powerful monarch of the Neo-Babylonian Empire.
2. Naana Opoku-Agyemang won't cure 'indecisive, incompetent' Mahama - Ursula Owusu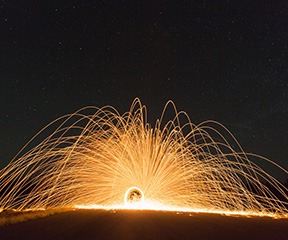 Communication Minister and Member of Parliament for Ablekuma West, Ursula Owusu-Ekuful says the choice of Professor Jane Naana Opoku-Agyemang as Running Mate of NDC flagbearer and former President, John Dramani Mahama will make no difference in the December 7 elections.
According to her, the opposition National Democratic Congress (NDC) has shot themselves in the foot by selecting Prof. Naana Opoku-Agyemang because she doesn't equally have a good track record just as the former President.
She also lambasted Mr. Mahama's Running Mate saying she has played no significant role in women empowerment.
Mrs. Ursula Owusu-Ekuful has over the years served as a Managing Consultant with N. U. Consult Legal, Governance and Gender Consultants and also Chairperson for the Social Development Sector Committee – a committee responsible for the development of policy interventions for women, children, persons with disability, the aged and all social intervention policies and programs for the NPP manifesto 2016.
This was established in a publication on Freedom Online website on Thursday, February 6, 2020.
She has also been an executive member of the International Federation of Women Lawyers (FIDA) since 1990 and was a former President of FIDA Ghana and Africa Regional Vice President of FIDA International.
She was recently given an award by FIDA in recognition of her brilliant work in protecting the rights of women and children.
Presenting the award of excellence to Mrs. Owusu Ekuful, FIDA eulogized her saying ''we are aware of the tremendous work that you have done for almost 30 years, first as a lawyer, women's rights advocate, member of Parliament for Ablekuma West and minister for communications in advancing the cause of women and show our gratitude for your work in fighting for Women and Children in Ghana''.
She is also a member of the African Women Lawyers Association (AWLA), Ghana.
The aforementioned qualifications and offices held by Ursula Owusu-Ekuful therefore makes her an expert when she says Prof. Jane Naana Opoku-Agyemang has no track record in gender activism.
"I've worked in this field since 1990 . . . Since we started understudying our leaders since 1990 and keep going on advocating for the liberty and empowerment of women, her (Prof. Jane Naana Opoku-Agyemang) name hasn't appeared anywhere. She was teaching in her University. Nothing wrong with that. Everybody should be in her lane. Everybody and where her strength lies; so you can't compare somebody's work to your own. Maybe she has chosen that in academia, that's where her strength lies; nothing wrong with that. But for you to say today that because she is a woman, she is going to fight for women empowerment; she is not a part of the women rights activists. She wouldn't even know where to start from," she told host Kwami Sefa Kayi on Peace FM's 'Kokrokoo' on Thursday.
Hon. Owusu-Ekuful further stressed that despite the credentials of the Professor, she and former President John Mahama are no new personalities so far as the governance of Ghana is concerned, emphasizing that ''no matter how intelligent the Running Mate, it can't cure an indecisive incompetent flagbearer''.
"Judge her on her track record. What work did she do while in government? What value is she bringing on the ticket of her nomination? Exactly, what is she going to do to add to her ticket?'' she questioned.
"The value is the same. First one, she doesn't have any women's rights credentials at all that I know," she asserted.
3. You'II shorten your life if you're a dishonest politician, judge - Bishop Agyinasare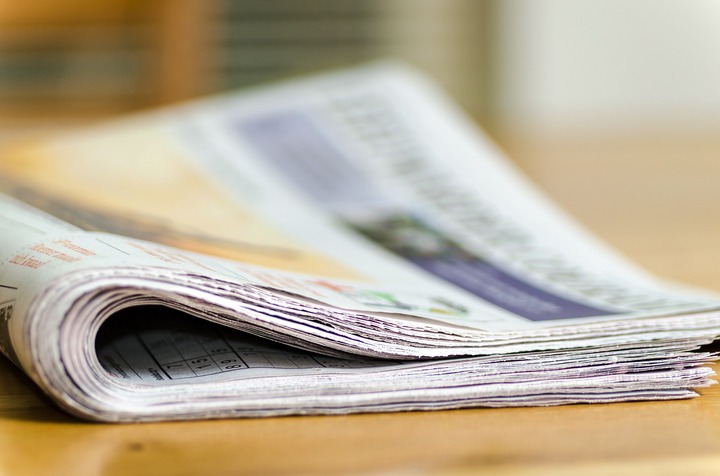 Presiding Bishop of Perez Dome Bishop Charles Agyinasare has taken a swipe at dishonest politicians who come into office to amass wealth for themselves at the expense of the poor.
In his Breakthrough Sermon, the respected man of God said a politician who loves covetousness shortens his life.
"And so, a politician goes into government and suddenly in four years, he has a fleet of cars, a chain of houses; that is dishonest gain. You want to offer contracts, and already you collected 30% of the contract sum from the contractor, you will push the contractor to do a shoddy job. And you will be proud you have made money but that is dishonest gain."
To judges, the respected man of God asked them to be honest in the ruling and not take sides since the wrath of God will come upon them.
Bishop Charles Agyinasare in a separate sermon on July 5 said he has never taken sides with any political party nor served as its mouthpiece.
"As a pastor, to the best of my ability, if you check my pronouncements over the years, I've never spoken for, nor taken sides with any political party", Bishop Agyinasare, who is popularly known as the Nations' Pastor.
"If you have any time when I chose a political party in my sermons, in my public discourse, I'll like to see it," he dared.
The founder of Perez Chapel International added: "I have faithfully tried to be a man of God in the discharge of my pastoral duties because my prayer, as a pastor, has always been: 'God, make my words speak to the conscience of my hearers. Let me be your mouthpiece, not the mouthpiece of any political party."
4. Aspiring MP for Assin South arrested for breaching coronavirus protocols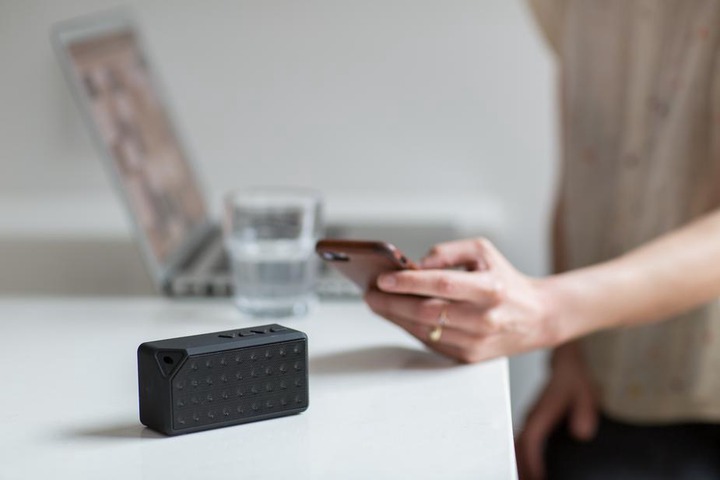 An independent aspiring Member of Parliament for Assin South Constituency, Joseph Kofi Damte, has been arrested by Police for holding political campaign rally and breaching the COVID-19 protocols.
He reportedly failed to notify the police of the event and also failed to wear a face mask as well as ensure the observance of social distancing during the said rally, contrary to provisions of the public order, Criminal and other offences as well as the imposition of Restrictions law.
A statement released by the PRO of the Central Regional Police Command, DSP Irene Serwaa Oppong said, the Assin Fosu Divisional Police Command received information that suspect Joseph Kofi Damte had organized a political campaign rally at Assin Aworoso in the Assin South Constituency.
When police got to the scene, information was gathered from people who were still present that the program had just ended and the independent candidate had left.
The Central Regional CID has taken over the case for an investigation into the matter.
The suspect is in police custody assisting investigation.
5. I followed all coronavirus safety protocols, yet got infected - Dan Botwe recounts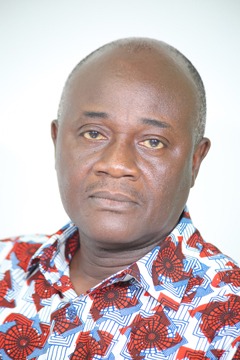 He took all the precautions to the extent of even spraying files and papers that came to his office with alcohol-based disinfectants, thus testing positive for COVID-19 came as a surprise.
The above narration is just a tip of the iceberg regarding the extraordinary COVID-19 journey of Dan Kwaku Botwe, Minister for Regional Reorganisation and Development.
The Member of Parliament for Okere constituency was admitted at the University of Ghana Medical Centre (UGMC) with pneumonia-like symptoms and subsequently tested positive for the virus.
He has meanwhile, been discharged after undergoing treatment; and following negative results of re-tests for COVID-19 specimen.
Narrating his ordeal to Kwami Sefa Kayi in an interview on Peace FM's morning show 'Kokrokoo', Dan Botwe said even though he was not feeling well, he never suspected it was COVID because he was following all the safety protocols
"I didn't suspect it was COVID...when I was going to UGMC I didn't know I had COVID. To the best of my knowledge I followed all the COVID protocols but the fact that it could happen, we should continue to be extra careful...the precautions we took and this happened; it's surprising," he intimated.
He has, therefore, urged Ghanaians to cease harbouring with the misconception that the virus is only for 'high-profile people'.
"...if I have been infected after all the precautions I took; we cannot be careful enough. The virus is not for high profile people and we need to get rid of such misconceptions," he urged.
Rumours of death
Dan Botwe also recalled when fake reports emerged that he was dead.
According to him, he had to "even do video calls for concerned family and friends" to believe that indeed he was alive.
Appellation for frontline health workers
Meanwhile, Dan Botwe has hailed nurses who took care of him and all frontline health workers for their dedication and commitment
"I left UGMC so inspired and filled with praises and admiration for the nurses and doctors. Their dedication and attitude towards work is top-notch the love and so on...," he eulogized.
6. Today in History: State should consider sponsoring political parties – IEA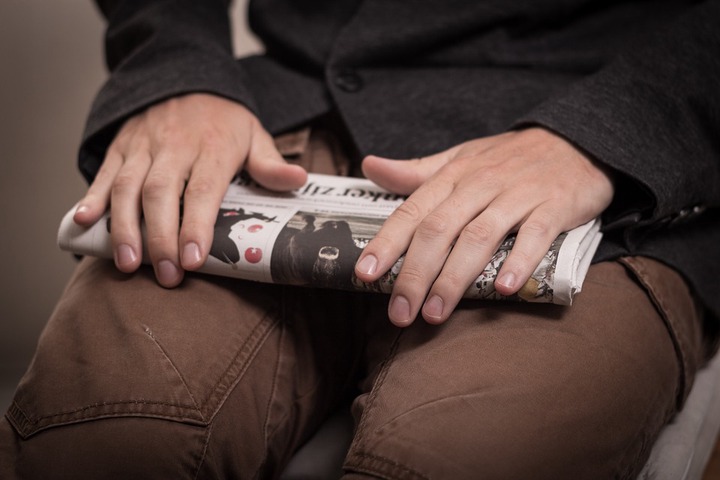 Five years ago, today, current Chairperson of the Electoral Commission, Dr Jean Mensa, then the Executive Director of the Institute of Economic Affairs, amplified a call for state sponsorship of political parties.
The call for state sponsorship of political parties was contained in recommendations given by the IEA Advisory Committee on its Winner Takes All (WTA) project to the Constitutional Review Committee (CRC).
The WTA project sought to lobby against the practice whereby positions are given to only members of a winning political party.
Proponents of state sponsorship of political parties also believe that it is a good way to fight corruption.
Read the story orginally published in 2015 by GNA below
The Institute of Economic Affairs (IEA), has called for state sponsorship of political parties in an effort to ensure transparency in their funding and monetary activities.
"There should be public funding of political party activities in the country with some clearly stated benchmark and a ceiling on the amount of cash they can access during their campaigns."
This was contained in recommendations given by the IEA Advisory Committee on its Winner Takes All (WTA) project to the Constitutional Review Committee (CRC).
The WTA project seeks to lobby against the practice whereby positions are given to only members of a winning political party.
The IEA appealed to the CRC to ensure that appointment into public offices were done by bodies, which had the capacity to identify suitable people for public office.
The Institute said appointment into public offices should be left to professional bodies such as the Ghana Bar Association, Ghana Journalist Association, the Electoral Commission, the Trades Union Congress, the judiciary, House of Chiefs, the Christian Council, the Catholic Bishops Conference, the Islamic Council and CSOs working in the areas of human rights and accountability.
The Institute noted that for a public office, these bodies would nominate five qualified persons to the President, who would then select the most suitable person for the job.
The Institute also called for a 2/3 parliamentary vetting of people who would be selected for ministerial positions, instead of just some few people from political parties who form the vetting committee.
The Institute called for a total separation of the legislature from the executive by ensuring that members of the executive are not appointed from the legislature.
The Institute argued for the inclusion of more women into the district assemblies by calling on Government to appoint only women as its representatives at the district assembly level.
Mrs Jean Mensa, Executive Director, IEA, noted that WTA was not good enough for development as it did not allow for the selection of qualified people to fill public office.
"Governance should be about addressing the needs of a country and this requires the use of best brains which we don't usually get when we practice WTA", he said.
She said due to the importance of doing away with WTA, the IEA set up an 11- member committee chaired by Right Reverend Charles Palmer-Buckle, look into its effects and make recommendations to the CRC.
Some of the members on the advisory committee were Mr Sam Okudzeto, former Ghana Bar Association President, Professor Stephen Adei, former Ghana Institute of Management and Public Administration Rector, Mr Emile Short, former Commission on Human Rights and Administrative Justice Commissioner, Dr Rose Mensah- Kutin, Executive Director, Abantu for Development among others as members.
She said a change of Government must not in any way affect seasoned and knowledgeable people in public office.
She expressed the hope that the recommendations would be added to the constitutional review process to help in the development of Ghana.
7. Mahama's Running Mate: Don't abuse the gender card - Atik Mohammed to NDC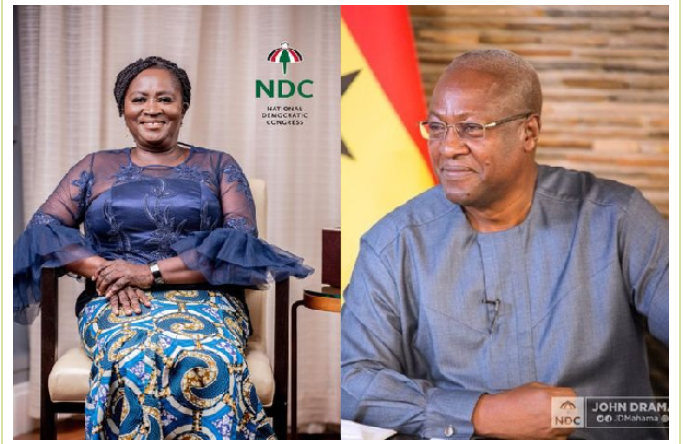 Embattled General Secretary of the People's National Convention (PNC), Atik Mohammed, has cautioned politicians and Ghanaians to stop playing ''gender politics'' with the selection of Professor Jane Naana Opoku-Agyemang as Running Mate of former President, John Dramani Mahama.
The National Democratic Congress (NDC) National Executive Committee and Council of Elders unanimously endorsed the learned Prof. as Mahama's Running Mate.
The NDC flagbearer John Dramani Mahama lauded the party executives for going for the Professor and also described her as a ''distinguished scholar and role model''.
Following the Running Mate choice of the NDC, there has arisen heated debate over whether or not she will make a difference by helping Mr. Mahama win the 2020 general elections.
With some arguing on the lines of her track record saying she set a bad precedence in Ghana's education sector as former Education Minister, others believe the NDC Running Mate being a woman will boost Mr. Mahama's chances in the upcoming Presidential elections.
But speaking on 'Kokrokoo' on Peace FM, Atik Mohammed warned against playing the gender card with Prof. Jane Naana Opoku-Agyeamang.
According to him, it is a gender equalization abuse for any person to suggest she being a Running Mate is to empower women in the country.
Labeling those critics as ''genderpreneurs'', Atik said ''those who want to abuse the gender card should take their time . . . I don't think there is any political party in this country that is anti-women. In fact, if anything at all, the record of the NDC does not vindicate them when it comes to empowerment of women".
"That's how the entrepreneurship will work for the genderpreneurs. If they don't reduce it to only women, it won't work and I'm saying that is hypocrisy. If you support the woman (Prof. Jane Naana Opoku-Agyemang) because you feel she is intelligent, I have no issue but don't make it look as if that choice (her selection) is a way of empowering women in a manner that has never been done before," he stated.
Please Like,share comment and follow Obiwrites for more news updates
Content created and supplied by: ObiWrites (via Opera News )
Opera News is a free to use platform and the views and opinions expressed herein are solely those of the author and do not represent, reflect or express the views of Opera News. Any/all written content and images displayed are provided by the blogger/author, appear herein as submitted by the blogger/author and are unedited by Opera News. Opera News does not consent to nor does it condone the posting of any content that violates the rights (including the copyrights) of any third party, nor content that may malign, inter alia, any religion, ethnic group, organization, gender, company, or individual. Opera News furthermore does not condone the use of our platform for the purposes encouraging/endorsing hate speech, violation of human rights and/or utterances of a defamatory nature. If the content contained herein violates any of your rights, including those of copyright, and/or violates any the above mentioned factors, you are requested to immediately notify us using via the following email address operanews-external(at)opera.com and/or report the article using the available reporting functionality built into our Platform See More