Dr. Mensah has carved a niche for himself as the leading teacher of the word of God in the country. He breaks the word with such simplicity into practical steps and principles that can be applied and results achieved with ease. He utilized the power of the media to scale up his teaching ministry through the "Living Word Broadcast" since early 1990's and today, he is even utilizing the same medium even better.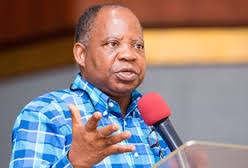 (all pics accessed from the church's Facebook page)
This title is certainly no way to discriminate or despise the awesome ministry of this other excelling teacher of the word (we dare not, we just wanted to use this thought to give every reader a better understanding of how he is making same impact highest in the Greater Ashanti regional and beyond enclave, as Dr. Mensah Otabil is doing in the Greater Accra regional enclave)
Rev. Ransford Obeng is the founder and Senior Pastor of Calvary Charismatic Centre (CCC), a non-denominational English church in Kumasi, Ghana with countless membership world wide.He has partnered others in planting over 60 mission churches throughout Ghana and has sent missionaries to the U.K, USA, Jamaica, Ivory Coast and Senegal and other countries around the world.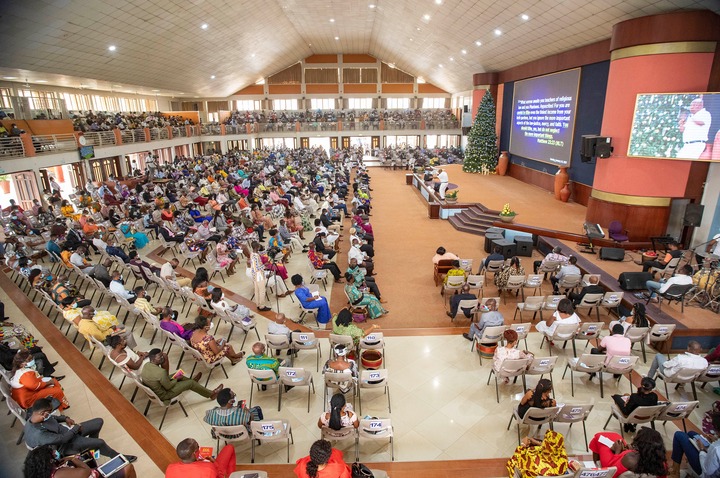 He teaches the Word of God in all simplicity under the power and direction of the Holy Spirit. He is a prolific teacher of the word, who breaks the word into practical steps for easy comprehension of its time tested wisdom.
He has trained and mentored many young ministers into key leadership positions and he is committed to equipping and producing believers who are empowered to fulfill their God-ordained purposes and ministry. He has had the privilege of traveling extensively ministering the Word of God in Africa, Asia and North America. He however, lost his darling wife (Mrs. Joyce Obeng) on the 8th of December, 2019 after a short illness, with whom they had 2 children, a boy and girl.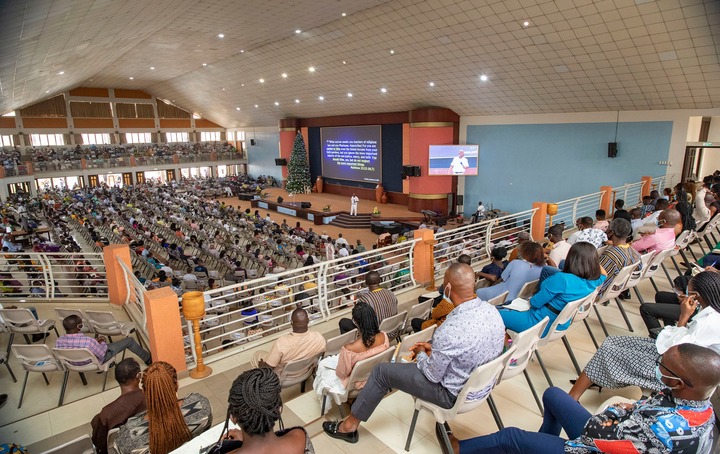 Building ministry in Ghana is no where near an easy task and so, for him to have built a purposeful, prosperous and impacting church with exceptional presence in the Ashanti region and across the country, he needs our commendation. Throughout the years, his Calvary Charismatic Centre (CCC) has focused on impacting the world with the truth of the gospel through church planting and mission programs.
The leadership of the church has ensured consistent financial support to mission projects in Burkina Faso, Cote d'Ivoire, The Gambia and several others locally in Ghana. Through several initiatives, CCC has partnered others in planting over 340 mission churches across Ghana and beyond. True to the word of God in the scriptures, Pastor Ransford has not had it easy for his decision to stick to the unadulterated word of God and win souls for Christ.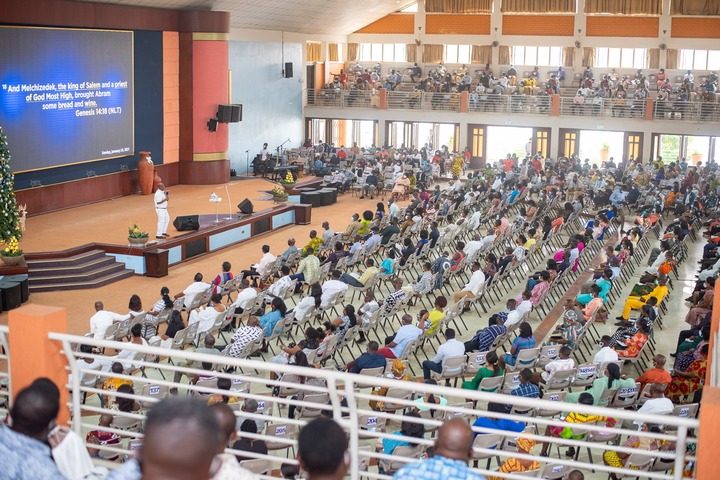 First, it was said that an English assembly would not survive in Kumasi, this claim by some skeptics three decades ago had been proven wrong by the grace of God with the ever-increasing congregation, not only at the headquarters but the multiplication of more English congregations in and around the Garden City.
His decision not to compromise on the unadulterated word of God led to a lot of battles, both spiritual and physical, but the will of the ever-living and faithful God prevailed and now the CCC, which was described as dead at birth, has 400 branches.
Pastor Ransford was born on June 6, 1956 at Gyakiti, a town in the Asuogyaman District in the Eastern Region. He had his basic education at the Gyakiti Presby Basic School, proceeded to the Air Force Base Middle School and then to the Southern Ghana Bible College. 
Though he passed his common entrance examination three times, he did not have any support to further his education. Over the years, he educated himself through diligent study conferences and leadership training programs. At an early teen age, he yielded to the voice of God and gave his life to Jesus Christ. As a young man, he lived and experienced life in different parts of Ghana as he followed his parents on occupational transfers. His decision to heed to God's call took him to his first ministerial station at Sope, a remote community in the Volta Region of Ghana. A place he constantly recalls eating an odd local dish, konkonte with hot pepper. 
With total trust in God, Pastor and Mrs Obeng together with the leadership of the church, have weathered the storm and braved challenges over three decades to raise a vibrant, dynamic and prosperous church. He has also raised many pastors, trained and mentored many young ministers into key leadership positions and he is committed to equipping and producing believers who are empowered to fulfill their God-ordained purposes.t
Content created and supplied by: MrsBabie (via Opera News )