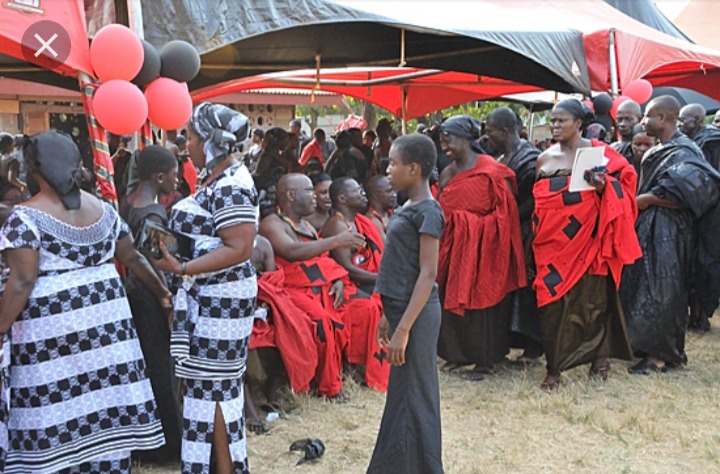 Despite modernization, some aspects of culture might never change in Ghana including how memorial or burial services are performed. These services climax a significant aspect of the deceased life despite he/she passing away.
In Ghana, memorial services are attended by numerous people who sometimes might not be closely related to the deceased from all parts of Ghana and the world at large.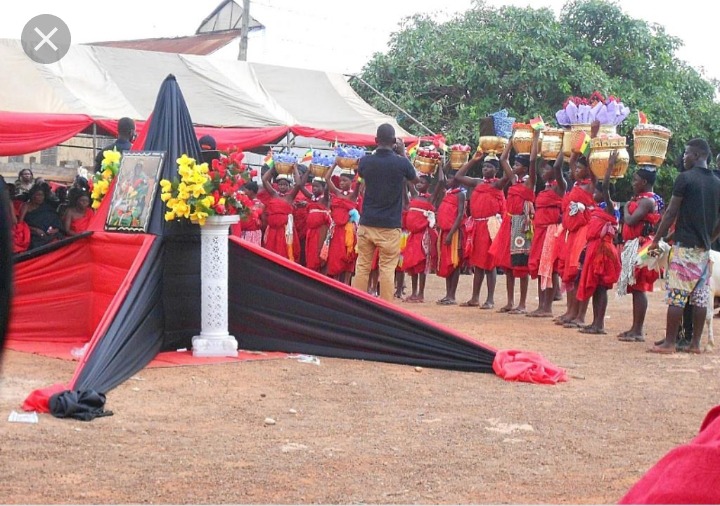 Memorial services in Ghana are believed to put the soul of the deceased to rest and families might go to several extents, just to get the corpse of their relatives buried. Burial services can be said to be core in public activities in Ghana since relatives of a deceased could be given days off from work or school for such occasions. 
Ghanaians may spend as much cash and time on burial services and all relatives and sometimes close friends are obligated to attend the gathering. The cost of organizing a funeral in Ghana can go as high as Ghc 50,000 which includes transportations and meals for guests.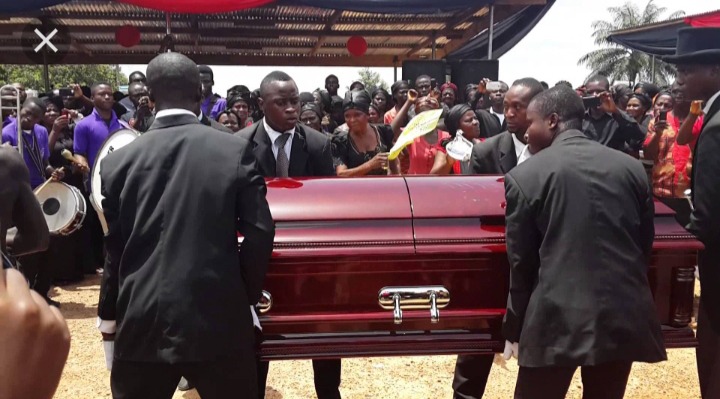 Most burial services are performed during weekends, especially on Saturdays. Funeral attendants and grievers usually wear dark and red clothes for all funerals in Ghana.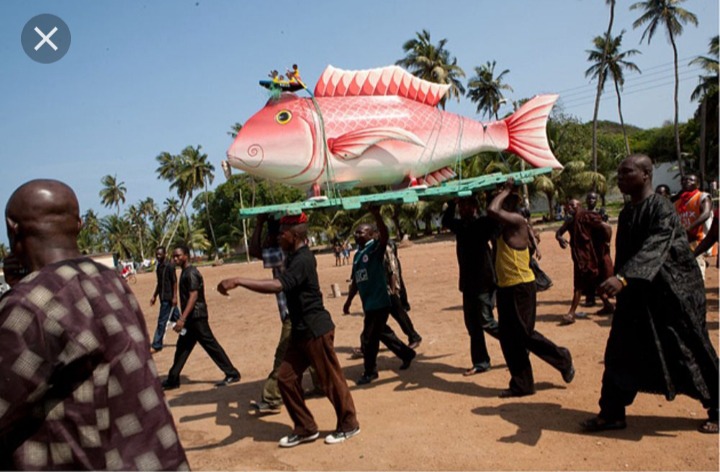 Caskets also play a major role in this service. They are normally brilliantly shaped and mostly comes with a cost. Along these lines, a craftsman may have a casket formed like a shoe, a mallet, a Coca-Cola bottle or even a plane.
Thanks for Reading.
Please follow this channel, share and drop a comment as well.
Content created and supplied by: Mantonginimy (via Opera News )