As you read this interesting news, kindly click the + follow link at the top right corner of your phone or laptop to access more news from us. Thanks for following.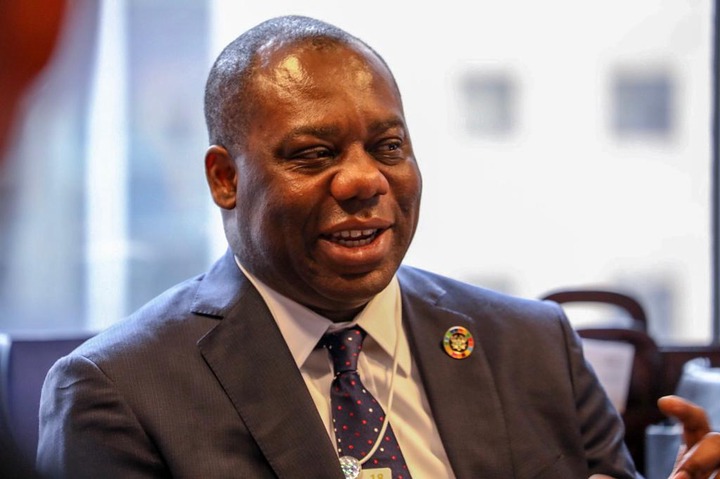 Hon. Mathew Opoku Prempeh who is popularly known as "Napo" is the Member of Parliament for Manhyia South in the Ashanti region. This noble and handsome gentleman served as the minister for education during the first term of Nana Addo led government from 7th January 2017- 7th December 2020.
Following the reelection of his party in the 2020 presidential election, President Akuffo Addo reappointed Napo to oversee the Energy ministry. Parliament set February as a date to begin grilling of all the new ministerial nominees.
Mathew Opoku Prempeh(Napo) appeared before the vetting committee of parliament in full spirit and confidence on Friday 12th February 2020. As the grilling heated up, members of the Vetting Committee posed several questions relating to a failed contractual arrangement to secure 853,000 pieces of mathematical sets per unit cost of 75 ghana cedis on a contract sum of 63,975,675 ghana cedis in September 2019 for the Ghanaian students of the 2020 West Africa Senior Certificate Examination. In answering these questions, Napo declined ever knowing Mr Kwadwo Darko Mensah, CEO of Blueglass Company Ltd as the executing company or it close partner which was charged with the duty to implement the failed contract. This prompted the BNI to effect the arrest of this fine gentleman to assist in further investigations.
The vetting committee probing on the matter further revealed that, the contract was partially delivered at a date later than the agreed sheduled as carefully stipulated in the contract and the undelivered part is no longer urgent now. The committee could not ascertained the exact number of the mathematical sets that was delivered out of the 853,000 as the first consignments.
The Bureau of National Investigation arrested Mr Darko Mensah following this revelation to aid in further investigations on how such an expensive contract could be vitiated with impunity.
Mr Kwadwo Darko Mensah is believed to be a sympathiser of the ruling New Patriotic party.
The public will be served with any new development as soon as it happens.
Credit: myjoyonline.com.
Thanks for reading.
Comments are welcomed.
Content created and supplied by: RainbownewsGh_official (via Opera News )