Yesterday, March 30, 2021 the 7-member panel of the apex court of Ghana, Supreme Court (SC), rejected the review application that sought to challenge the validity of the Member of Parliament for Hohoe constituency, Honourable John Peter Amewu, on the basis of disenfranchising eligible electorates at Santrokofi, Akpafu, Likpe, and Lolobi (SALL). 
This because Ho High Court had no power to grant injunction against the gazetting of the MP. 
The Supreme Court Justices that presided over the case were, Justice; Issifu Omoro Tanko, Lovelace Avril Johnson, Samuel Marful-Sau, Yonny Kulendi, Prof Henrietta Mensa-Bonsu, Gertrude Torkornoo andYaw Appau. 
According to the outspoken law professor, Kwaku Azar, he agrees with the decision that was taken by the SC.
"I have long said that SALL, not Hohoe, is the issue so I agree with the SC on quashing the injunction", he said. 
He averred in his Facebook post that Buem electorates did not commit any crime to sacrifice their votes for illegalities committed by the Electoral Commission of Ghana (EC). 
"Should the EC be ordered to undo the Buem election and ask the people to vote again? I think not! Buem voters have done no wrong and should not be denied the benefit of their election bargain", he said.
He further asserted that Constitutional Instrument (CI) 128 assigned SALL to exercise their franchise at Buem constituency and only another CI can amend that.
Therefore, the directive from the EC on December 6, 2020 was an illegitimate course of action. 
"The directive was unconstitutional because only another CI, not a directive, can undo an existing CI. Administrative bodies should be trained to understand that statutory instruments are law and cannot be dispensed with by fiat, directive or press release", he said. 
He proposed that the EC can correct this anomaly by creating the Guan constituency for SALL in order to exercise their franchise. 
He wrote that
"I can only see one justifiable order. The EC must be compelled to create the promised Guan constituency and to organize a special election within 30 days!"
He wrote this today on Facebook. 
Note that EC did not allow electorates at SALL to vote in the 2020 parliamentary elections due to the pendency of the creation of Guan constituency.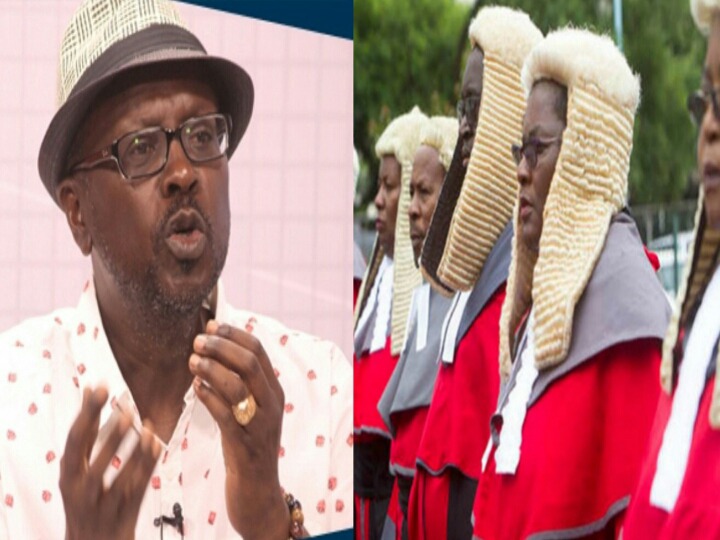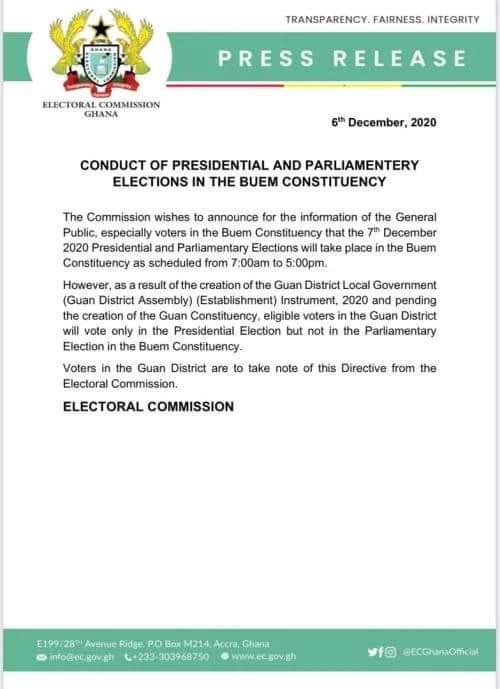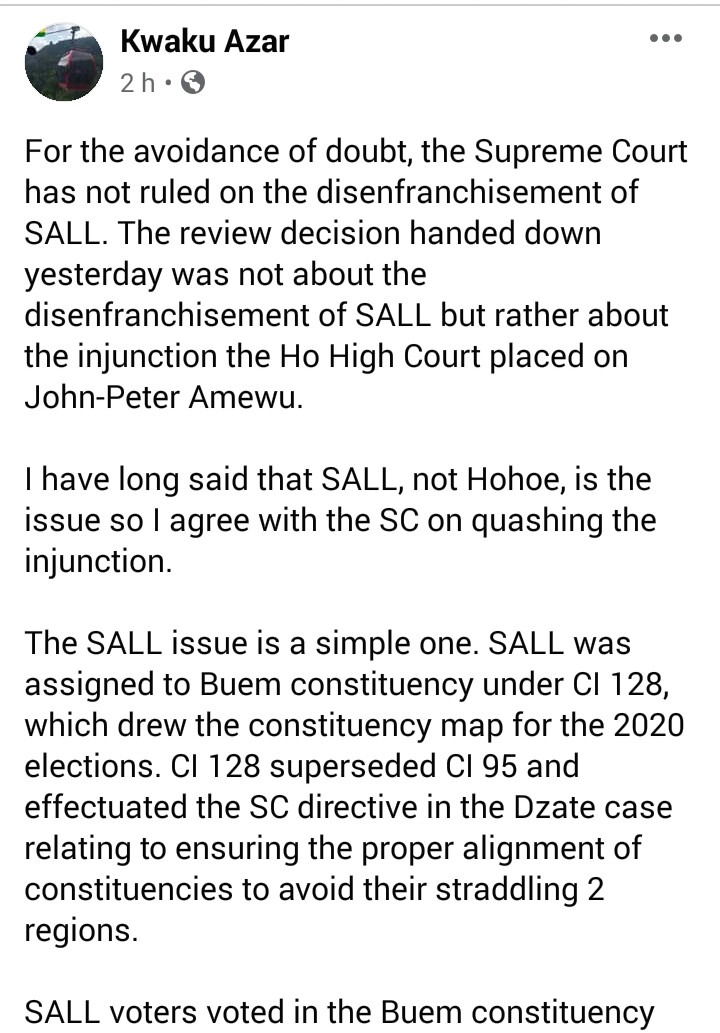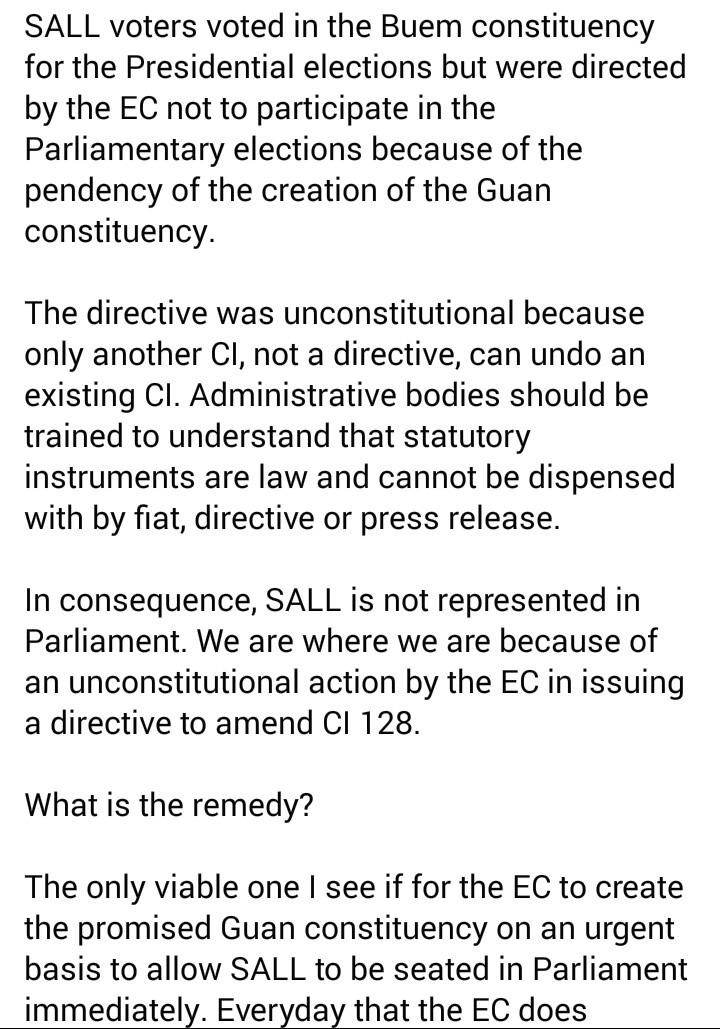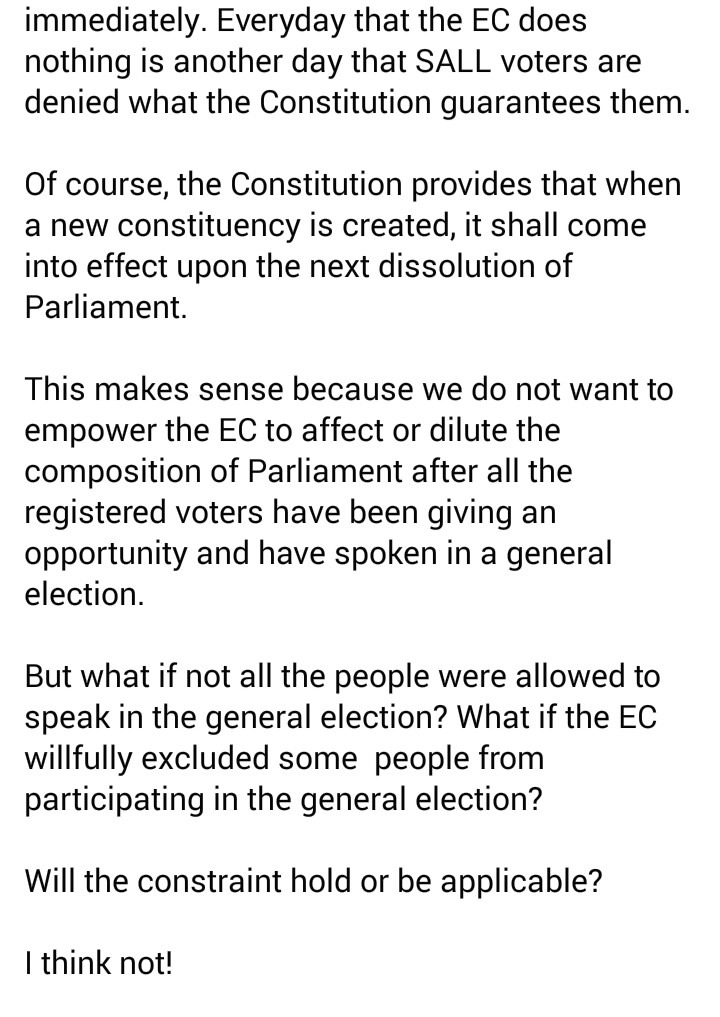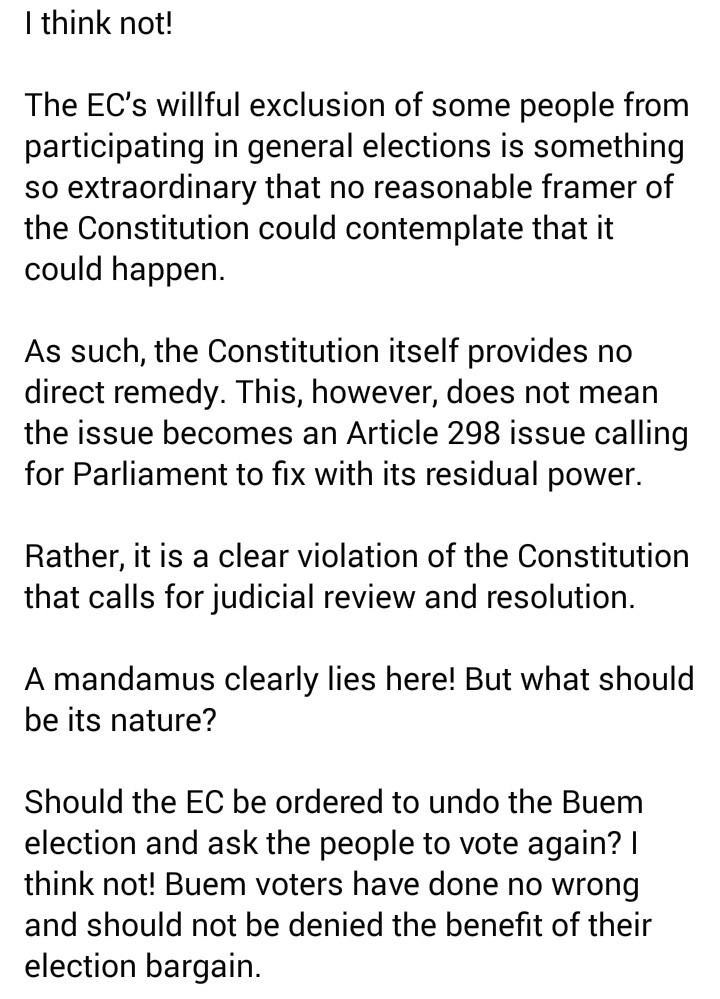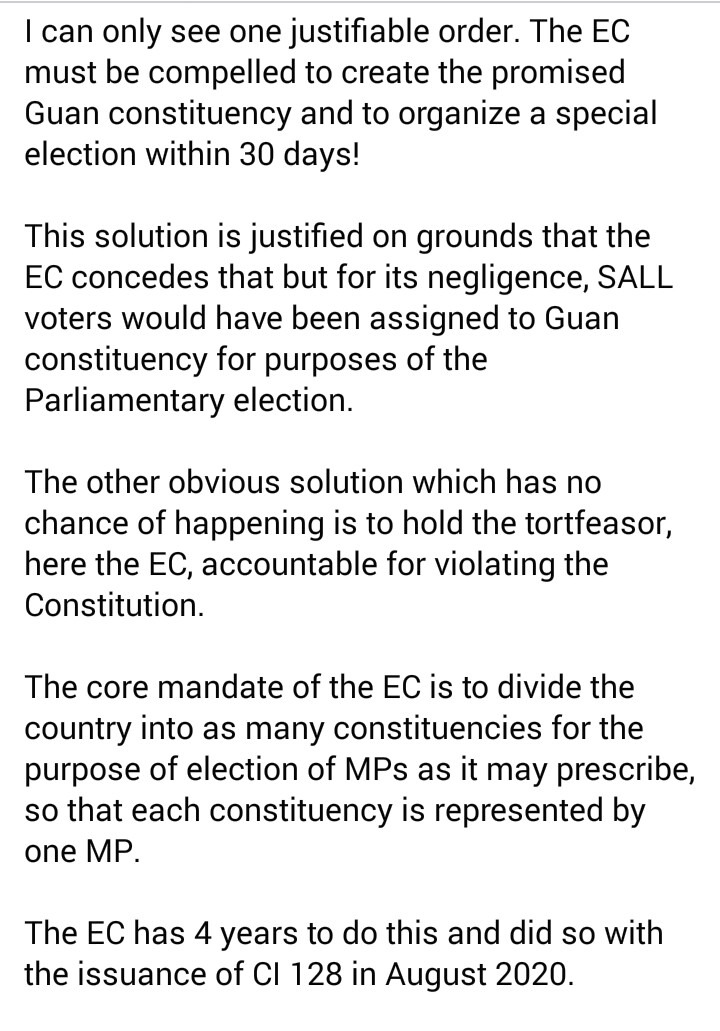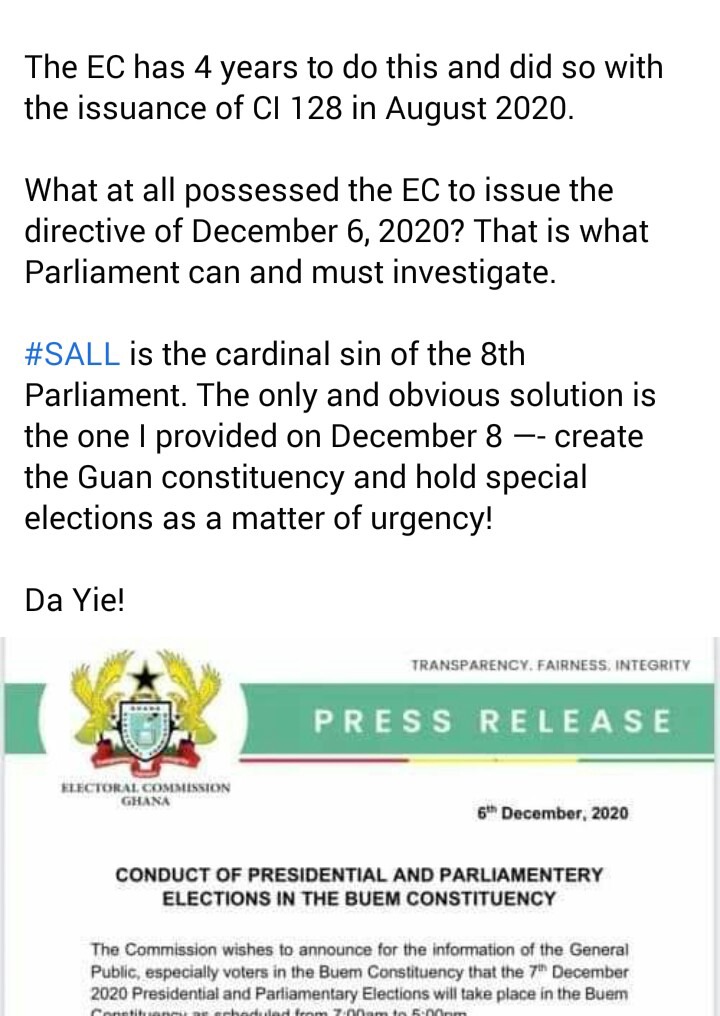 Content created and supplied by: News_365 (via Opera News )