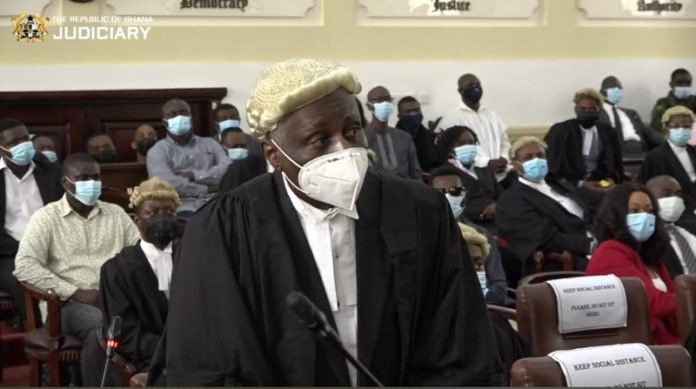 The lead counsel for previous President John Mahama in the political race request case, Tsatsu Tsikata, has blamed one for the Arbiters for the highest court of bothering his customer with his assessment. 
"My rulers with the best of regards, you can't utilize your assessment to badger the observer… ," Mr Tsikata expressed. 
The second observer for the candidate in the progressing official political race appeal at the High Court, Dr Kpessa-Whyte, following interrogation by the advice for the first respondent, was exposed to a flood of inquiries by individuals from the seat. 
The observer asserted he and his co-specialist for the applicant were approached to leave the Discretionary Commission's solid room before the statement of the 2020 official outcomes. He was thusly reprimanded by one of the seven appointed authorities for evading his obligation and neglecting to secure the interest of Mr Mahama. 
He proceeded with that the EC Seat, following they left, proclaimed the outcomes without their assent.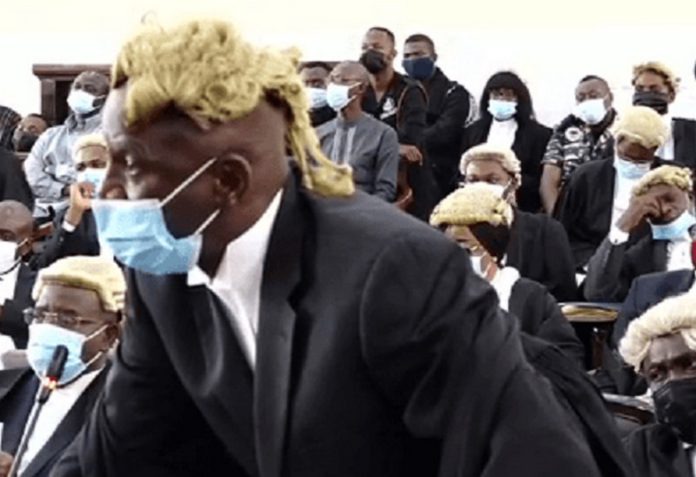 During procedures, the EC's attorney said: "I put it to you that you were not educated by the Administrator of the primary respondent to leave the room." 
Looking for additional explanations on the issue, Equity Apau said: "Will it be all in all correct to say that by taking opposite directions from the administrator of the first Respondent, allowed what you have said is valid, you didn't help the course of the applicant who sent you there?" 
Equity Apau demonstrated again that: "At that point genuinely talking you didn't pay attention to your preparation. I need honestly, you have gone to make a specific showing, at that point as opposed to doing the specific occupation that sent you there you take directions from someone, at that point you find employment elsewhere. That is the thing that I need to find that you didn't help the solicitor." 
"Regarding what the candidate did and why he did it, he has addressed the inquiry so I don't figure he can be bothered with these feelings." 
Equity Apau denied hassling the observer saying "I'm not irritating the observer, it isn't my obligation to bother him. I realize that he has been sent there by the applicant to do the work for him then someone advises you to go to the solicitor and counsel him if the candidate could accomplish the work he, when all is said and done, would have been there. That is the thing that I would need to discover. How am I bothering him?" 
Mr Tsikata demanded that he bothered the observer. 
"Well you are bothering him on the grounds that the observer has demonstrated it wasn't simply someone, the observer has shown that the Administrator who is a Returning Official was the individual with whom his associate had the discussion and based on that they were shipped off talk with the candidate and he had given each record on why," he said.
Content created and supplied by: Janita4Emmmanuel (via Opera News )