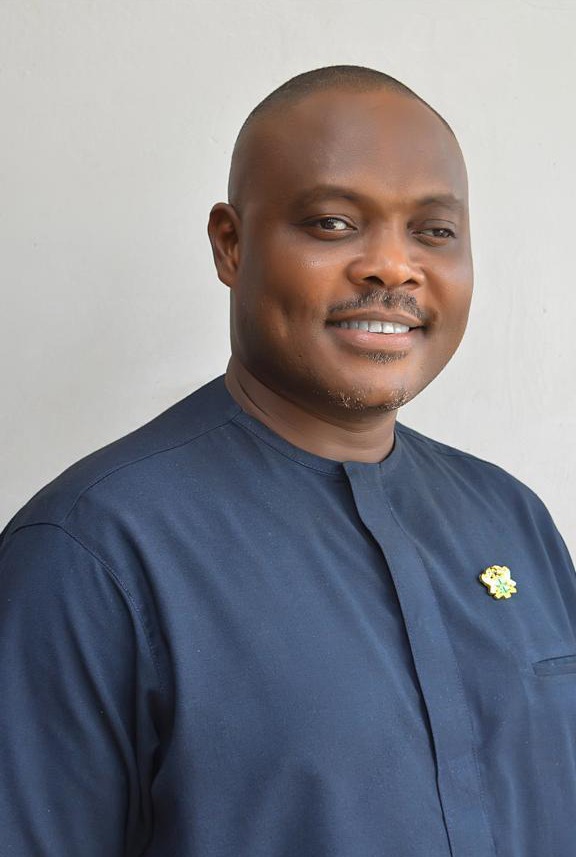 The Cape Coast North Member of Parliament, Dr. Kwamena Minta Nyarku who is popularly called Ragga has clarified the misconceptions and misinformation surrounding his tour of his constituency to the fact that he is claiming ownership of some road projects in Cape Coast North. 
"I've not taken credit for any project started before my term. I'm barely six weeks in office and how can I take credit for something that was started before my tenure" he quizzed. 
He added "I challenge any of those making those accusations against me to provide any audio or video of me making those claims. Such claims are petty, unwarranted, disrespectful, and not good for the development of our constituency, democracy and country".
Again he said, "There are no ministers yet, so how can I even go and lobby for projects let alone take credits for them. I've not done anything like".
"Those who intend to sabotage me must stop all those things because that would affect the development of the constituency" he averred.
According to him, he is the MP for Cape Coast North and has the mandate to visit his constituency to acquaint himself with developmental projects in order to apprise himself with the current state of all projects and know what to contribute to get the projects completed. 
"Development is a continuum and all I'm doing is to ascertain the state of the projects in the constituency and speak to all Heads of Departments to find out what can done about these projects".
Ragga further averred that, the Abura Police Station was started under the former NDC MP, Barton Oduro. When MP Barbara assumed office, she continued the project to its present state. Did anyone accuse her of claiming the project from Hon. Barton Oduro? Did she acknowledge him for starting the project? 
"So if I provide the other things that is needed to make the Abura Police station functional, can I take credit for it? No, I shall not do that but, it is only expedient that I also contribute my quota to the development of the constituency".
The MP made one remarkable revelation that, until his tour, he never knew that there were schools where students were sitting on stones in classrooms. "I've gone to see the Director of Education and we are finding solutions to that problem".
He took the opportunity to caution that, people should speak the truth and stop spreading lies and untruth. That according to the MP is very petty, unwarranted and unacceptable. 
He spoke to D.C. Kwame Kwakye on GBC Radio Central Morning Show today Monday, 22nd February, 2021 reacting to rumours being spread by some elements within the NPP that, he had spoken on a local Radio Station in Cape Coast claiming ownership of government road projects within his constituency. 
The Cape Coast North MP ended by saying that, Cape Coasters must contribute their quota to the development of Cape Coast. 
"I'm the only MP and none other. This is my time to serve the people and I will do that to the best of my ability, knowledge and networks. I thank the good people of the constituency for giving me the opportunity to serve them". 
"Those who want to sabotage me must stop and rather divest their energies into helping in the development of Cape Coast" he ended.
Content created and supplied by: DCKWAMEKWAKYE (via Opera News )