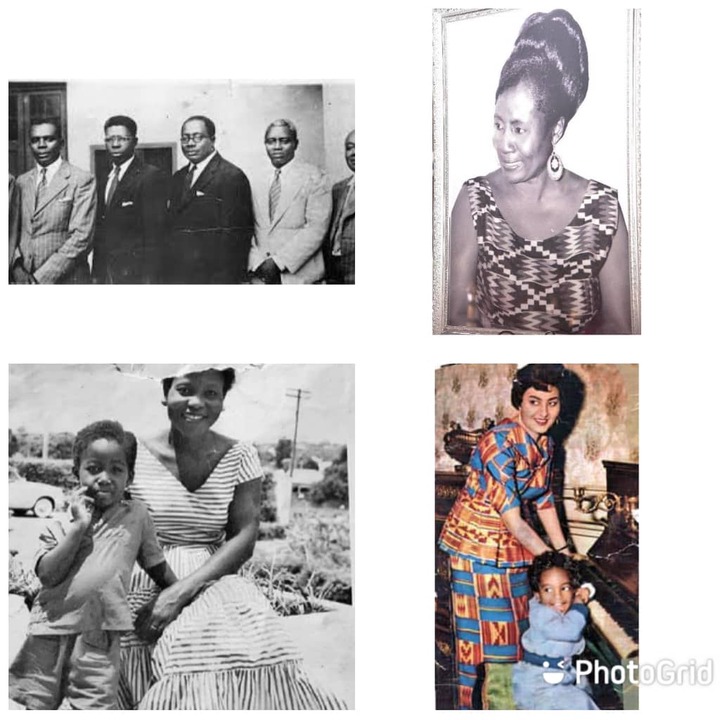 Most Ghanaian, African and Global literatures have gladly and confidently documented the great works that were done by the country's Founding Fathers, popularly known as "The Big Six'.
In fact, we all acknowledge their tireless efforts and patriotism which led to the securement of victory, freedom, independence and justice from the hands of our colonial masters.
Though they are dead and gone in the physical realm, but their exceptional service to the nation will continue to remain the minds and hearts of the country's current generation and those yet to come.
But I think what many historians have missed is their inability to feature and recognize the resilient and supportive wives of Ghana's great legends.
I don't think this country would have been where it is now if not partly because of the contributions and works championed by these women.
Ghana is a motherland, and undoubtedly, she has continued to groom and nurture many patriotic and selfless women who continue to ensure that she is always on the winning side.
There is no way we can mention the Big Six without given due recognition and reference to their able wives.
In this article however, we are going to appreciate and gladly unfold the life chapters of our beautiful and lovely women who stood strongly behind their husbands to ensure that they together rescued the country from the hands of the foreign rulers.
The first personality on the list is Helena Ritz Fathia Nkrumah, Wife of Osagyefo Dr. Kwame Nkrumah.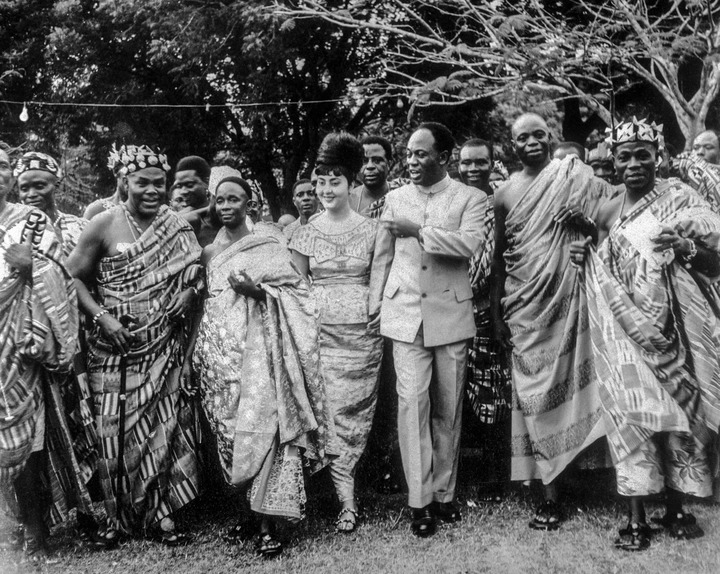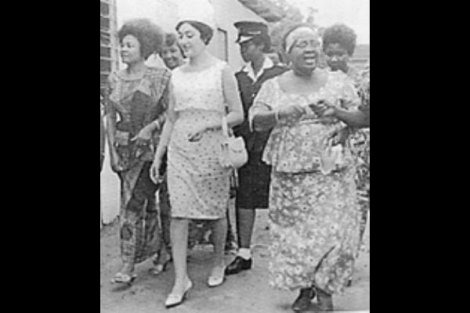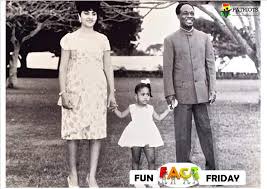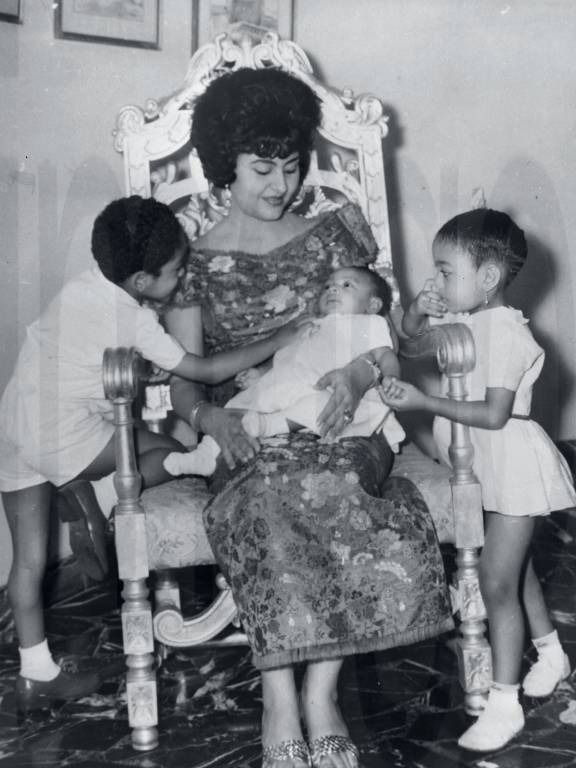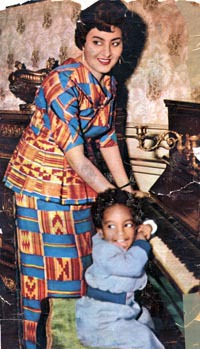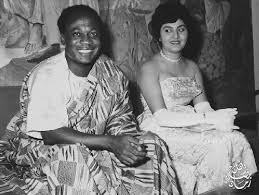 Born on February 22, 1932 in Zeitoun, Cairo in the Kingdom of Egypt, Helena Ritz Fathia Nkrumah served as the First Lady of the First Republic of Ghana from 1957 to 1966.
She was also a Banker and a teacher. After teaching for a while at the Notre Dame des Apostres in her hometown, Zeitoun, Fathia shifted her interest to Banking jobs, where she specifically worked as a Bank teller.
Dr. Kwame Nkrumah and her wife, Fathia got at the Christianborg Castle in Accra, Ghana in 1957.
The couple had three children; Gamal, Samia and Sekou.
Fathia Nkrumah died on May 31, 2007 at the Badrawy Hospital in Cairo, Egypt at the age of 75.
2. Mrs. Augustina Akuorkor Obetsebi-Lamptey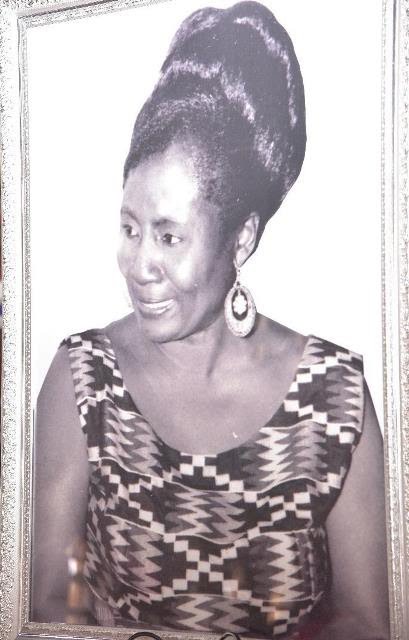 Born on December 17, 1923 to Mr. William Charles Cofie and Madam Irene Odarhoe in Accra, Gold Coast, Augustina Akuorkor Obetsebi-Lamptey was a Founding Member of the Gold Coast Women's Association. 
She was well-known for championing several charitable and developmental works and activities particularly in the Women's Prison in Ghana's Greater-Accra Region. 
Mrs. Obetsebi-Lamptey died in Accra, Ghana on November 14, 2019.
The couple had to children named; Nah-Ayele and Nii Lante
However, Emmanuel Obetsebi-Lamptey initially married a Dutch woman called Margaretha Obetsebi-Lamptey; and they had one son called Jake Otanka Obetsebi-Lamptey.
3. Adeline Sylvia Eugenia Ama Yeboakua Akufo-Addo.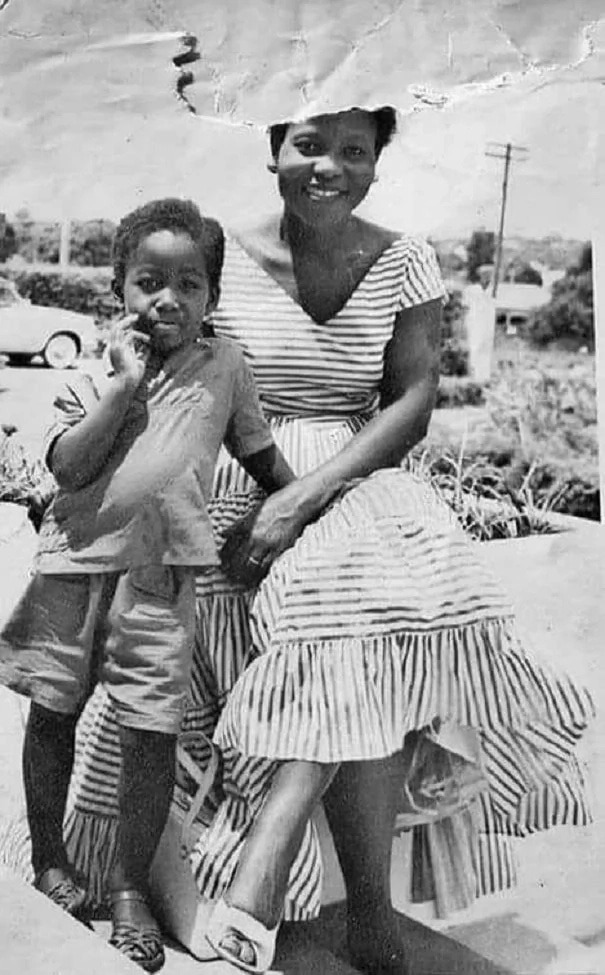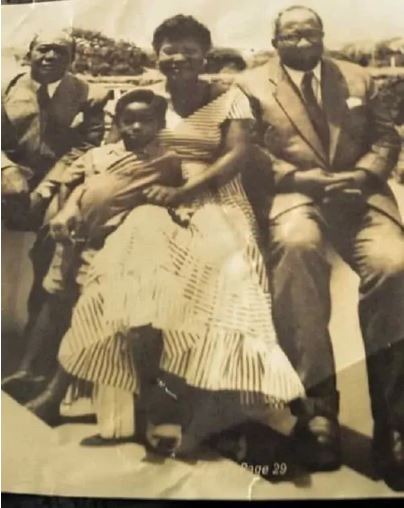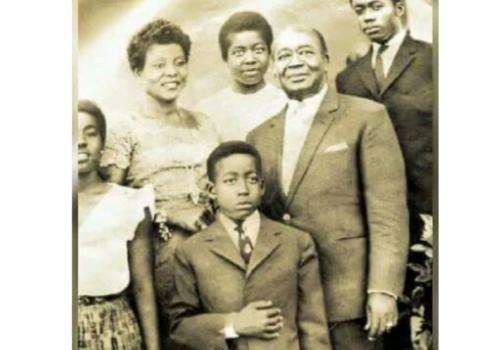 Born on December 17, 1917 to Nana Sir Ofori Atta I (Omanhene of Akyem Abuakwa) and Agnes Akosua Dodua of Abomosu in Gold Coast, Adeline Sylvia Eugenia Ama Yeboakua Akufo-Addo was the First Lady of the Second Republic of Ghana and Wife of Ghana's Founding Father, Edward Akufo-Addo.
Adeline also served as the Queen mother of the Royal House of Ofori Panin Fie of Kyebi, with the traditional title, Abontendomhene. 
She was the sister of Gold Coast's first Medical Doctor, Susan Ofori-Atta; and the brother of William Ofori-Atta, one of Ghana's Founding Fathers. 
Other siblings of hers include Kofi Asante Ofori-Atta, Kwesi Amoako-Atta and Jones Ofori-Atta.
She and her husband, Edward Akufo-Addo were blessed with four children, with the most popular being Ghana's current president, Nana Addo Dankwa Akufo-Addo.
Adeline Akufo-Addo died at the Korle-Bu Teaching Hospital in Accra, Ghana on March 21, 2004 at the age of 86.
Adeline was proudly an old student of Ghana's prestigious Achimota School.
4. Elizabeth Vardon, Wife of Joseph Kwame Kyeretwie Boakye Danquah (One of Ghana's Founding Fathers).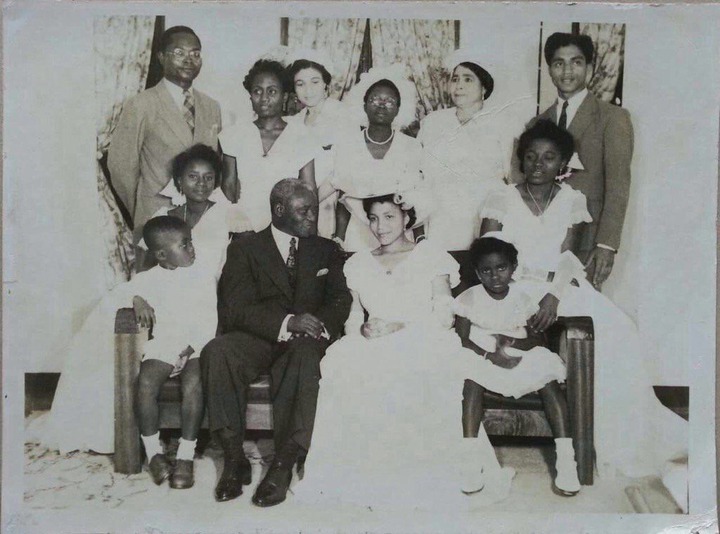 The couple were blessed with four children.
5. Theodosia Ako Adjei
She was the wife of Dr. Ebenezer Ako Adjei (One of the Big Six, Minisiter for Trade and Industry (from 1954 to 1956) and Minisiter for Interior and Justice (from 1956 to 1957)).
The couple were blessed with four beautiful daughters.
6. William Ofori-Atta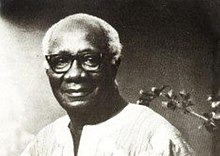 Content created and supplied by: Ghana'sthirdeye (via Opera News )