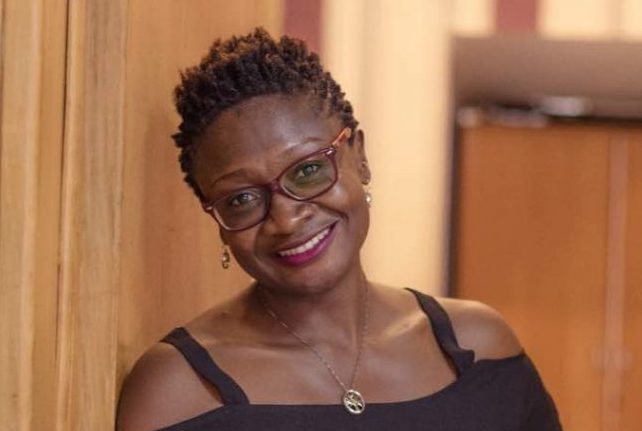 Ghanaians Female Journalist, Nana Ama Agyeman Asante has expressed outrage towards the disregard of some Members of Parliament towards COVID-19 protocols.
The former Citi Breakfast show co-host took to her Twitter handle to accuse the police of picking and choosing who to enforce the laws on. 
According to her, the Overzealous Ghanaians police have arrested Ghanaians on the streets for not wearing their masks while some MPs who have tested positive for the virus and should be self-isolating move about freely and still go to parliament.
"Our overzealous police went about to arrest people for not wearing masks in public. Meanwhile, 19 MPs who reportedly tested positive for Covid have not just moved about freely but are still going to Parliament. Their names remain undisclosed, and the Speaker is making appeals", she twitted.
Writing further, Nana Ama Agyeman Asante expressed worry about the lack of enforcement of the protocols in the Ghanaian legislature, and how helpless the Speaker of Parliament sounds with his numerous appeals to the lawmakers who should be named and shamed or arrested for their disregard for the preventive measure.
"The speaker of Parliament is appealing to the conscience of people who have proven that they do not care to abide by the preventive measures. No arrests. No public shaming. And we are surprised when the people we've neglected also refuse to comply", she asked rhetorically.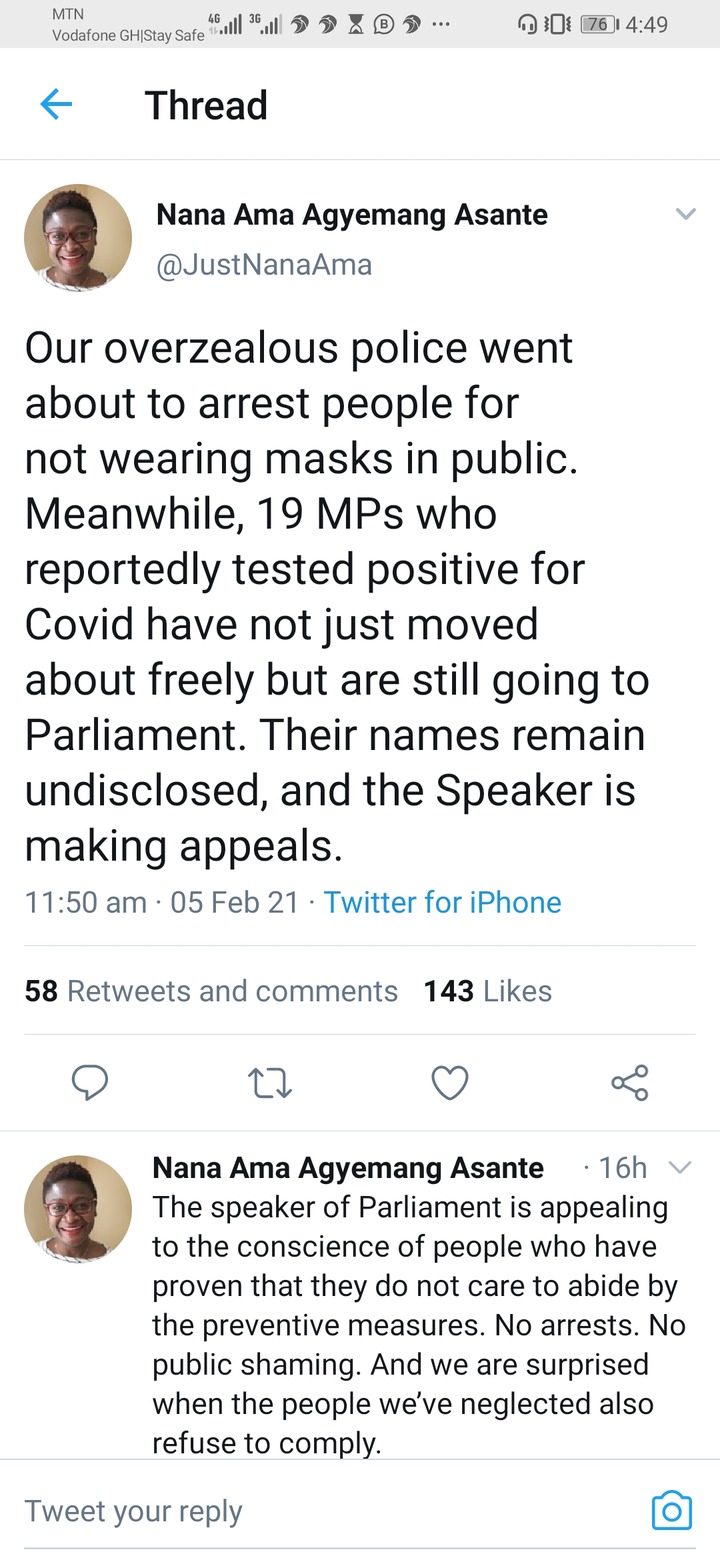 Content created and supplied by: TopNewsGh (via Opera News )