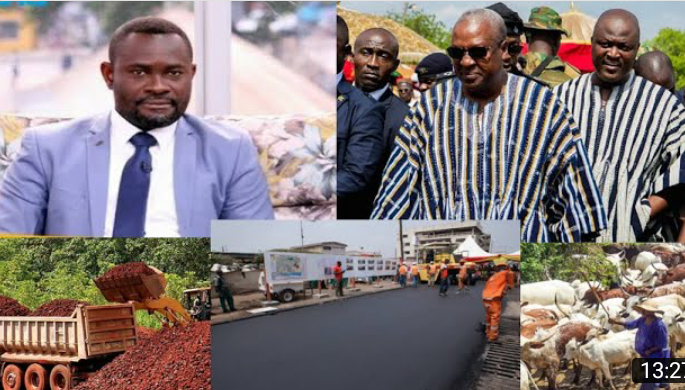 John Kuma who is one of the communicators of the NPP has blast the NDC for saying that Nana Addo practice family and friends government. In an interview with Kofi Asante on Akoma FM, the popular communicator disclosed that he always laugh when he hears the NDC saying that Nana Addo is practicing family and friends government since NDC is the worst when it comes to family and friends government. He added that John Mahama is the pioneer when it comes to family and friends government since it was his time as president that it all started.
He continued by saying that John Mahama after loosing the 2016 general elections gave Nyinahin bauxite to his brother who is called Ibrahim Mahama with having about 80% of it which is about 220 billion dollars. John Mahama gave to his brother even though he had lost the 2016 elections all because Ibrahim Mahama was his brother. When Nana Addo came to power and revoked the bauxite that was awarded to Ibrahim Mahama, he gave only 3% of it to Syno Hydro and it fetch the country a whooping amount of 3 billion dollars which has been used to construct roads all over the country since we declared this year as the year of roads.
John Mahama gave the bauxite that belongs to the people of Ashanti to his brother because of the personal interest he had in it. Why didn't he gave the forest in Bole to his brother than giving the bauxite in Ashanti Region to Ibrahim Mahama, J Kuma quizzes. Ashantis are not cheap for you to take them for granted and for that matter they are going to vote against you massively this time around. Kindly leave your comments, share and follow us for more updates. Thank you.
Click on the link below and listen to the interview.
Content created and supplied by: goodnews_writer (via Opera News )