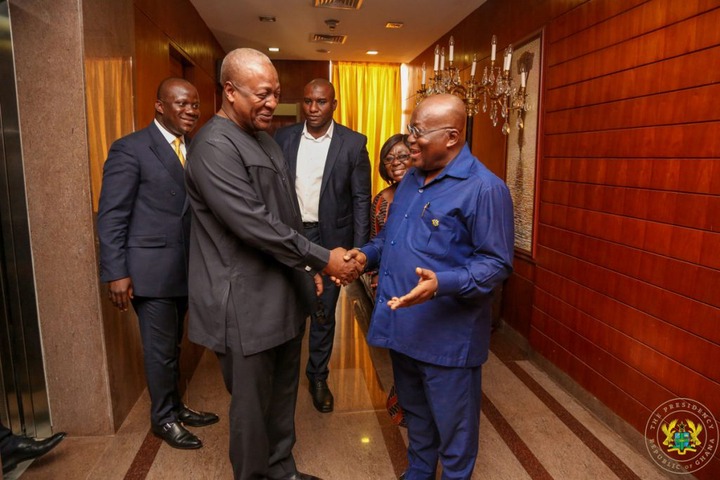 It's becoming more notable in Ghana that LGBT Issues is dominating everywhere and only some few people are trying to ask question about it.
Since some years back Ghanaians prayed that there should no be any acceptance of lesbianism and gay malpractices in the country and all leaders who came and rule Ghana, were able to put a stop to those thing that Ghanaians prayed for.
It's looking like in 2021, the European Union has visited Ghana and has also stated that they are in support of the LGBT group to make every single individual, equal before the law as it has been stated in every constitution.
About 8 years ago, there were religious bodies who were very vocal when it comes to LGBT issues in the country which a lot of people supported them especially Christians, who believes if those laws are accepted in the country, God will be very angry and make sure Ghana is destroyed.
If Ghanaians could remember, last year prophet Nigel Gaisie told Ghanaians that if they could not vote for Change, there will be implementation of the LGBT right and it will also take place in Ghana which will destroy the nation.
Communication member of NDC, Mr, Asafo Agyei has took to social media to asked that why is all religious bodies not talking about the LGBT issues in the country?
He asked that is it because Nana Akufo-Addo is the president of the country or something different is happening elsewhere.
During former president John Dramani Mahama administration, those religious group like peace council, christian council, and other major religious bodies were vocal on this issues. Even civil society organization groups were not giving space for it.
"So All religious Bodies are Quite over the LGBT issues in Ghana because it's Akufo Addo who is President?" He asked on facebook today, Wednesday.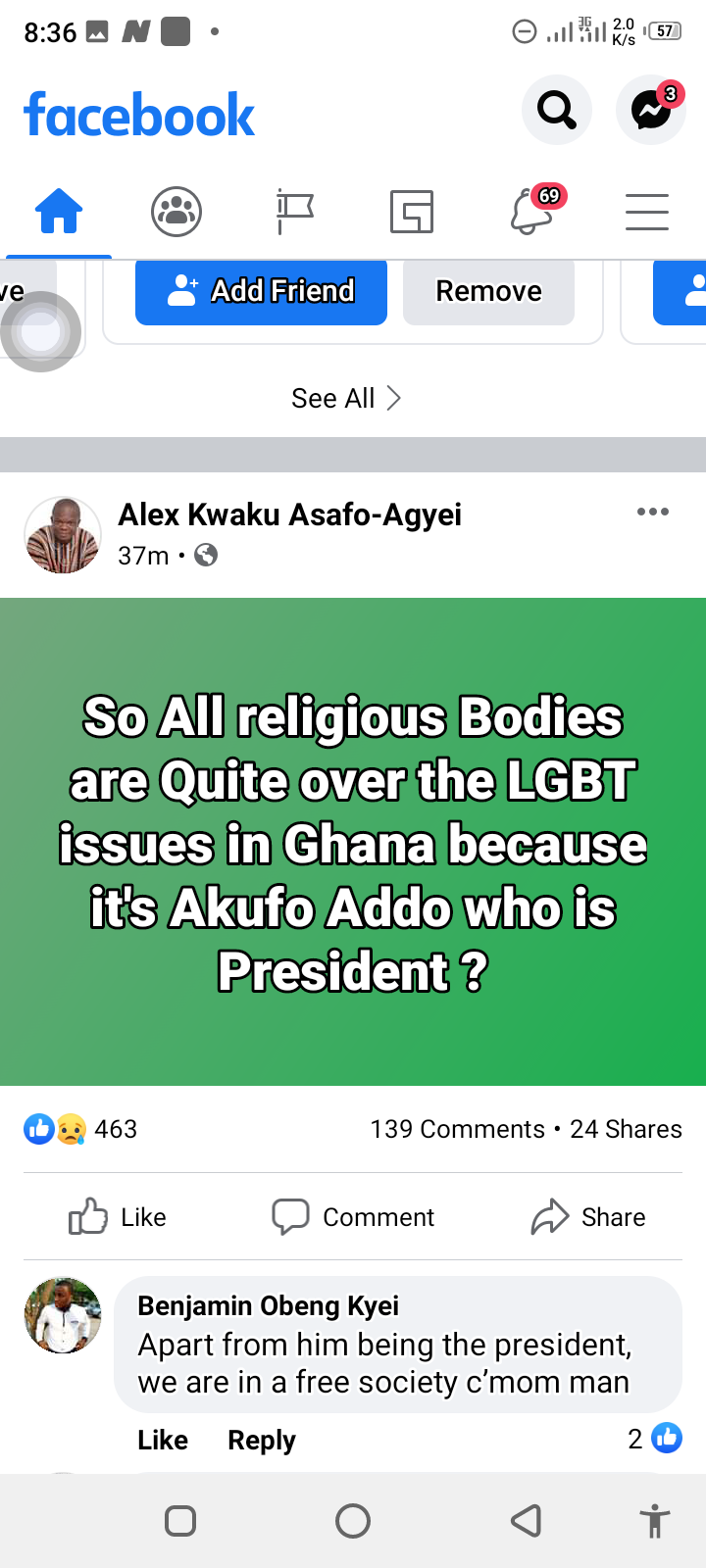 Content created and supplied by: Vicent55 (via Opera News )