Thank you for clicking to read this article. I hope you are doing well. Please before we tour into this article, please like, share and comment your suggestions below in the comments section. Please follow my page for more articles.
This article is quite interesting and useful as well.This is because, it features the interest of the whole nation. I hope you have had a clue about what I'm talking about. It is about the presidential address by the president to the general public and this appears to be the 26th one. These are the necessary things the president must discuss to his people.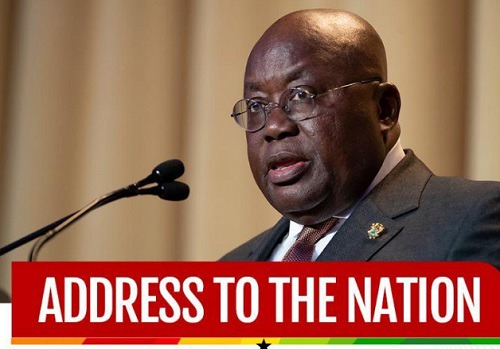 First and Foremost, Clearing all the false information about the Covid-19. People have put too much fear into other people concerning this vaccine. The president must emphatically comment on this issue and severe problems must be associated to those who break the rules.
Secondly, we are expecting him to release some of the protocols. Many people have complained about the fact that, night pubs and other clubs operate despite the restriction. So these pubs can't be operating whilst wedding and funerals are not working. Thank you for your time and patience in reading this article. Please share this article.
Content created and supplied by: @GH_view (via Opera News )