The Bimbilla municipal voted to elect a representative to the regional council of state in last month but upon all the efforts in electing the representative, there is still disagreement in the Bimbilla municipal.
Five persons were nominated by the assembly members in the Bimbilla municipal to contest for the representative of the council of state.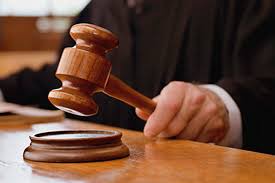 An assembly member in the Duuni electoral area, Honourable Ndosun Jilima Sabastian won the election but was prevented by the MCE in Bimbilla from representing the Bimbilla municipal.
The MCE has decided to nominate Madam Florence Fati who was not part of the contestants to represent the Bimbilla municipal in the regional council of state instead of Ndosun Jilima Sabastian.
The Tamale High Court after hearing from the plaintiff, Ndosun Jilima Sabastian, on the 4th of February, 2021, has put an injunction on Madam Florence Fati on 8th of February, 2021 from participating in the forth coming regional election of the Regional representative to the council of state without the participation of the applicant who was duly elected representative.
According to the Tamale High Court, "this order shall remain for the period of ten days upon which the plaintiff shall repeat on notice".
The document below gives full details of the injunction.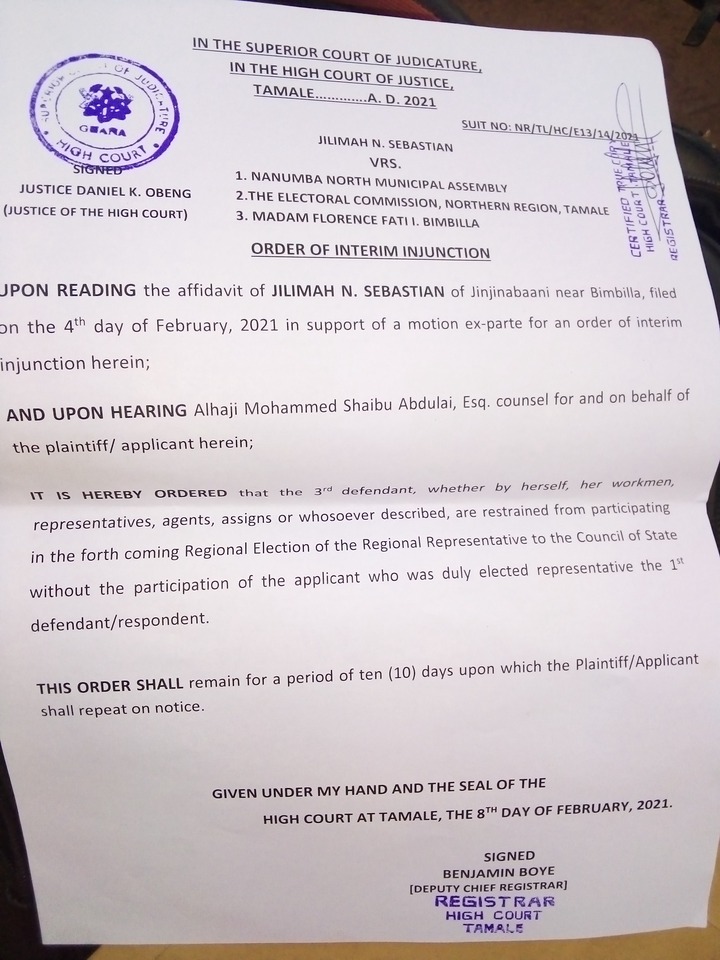 Content created and supplied by: Zy0z (via Opera News )