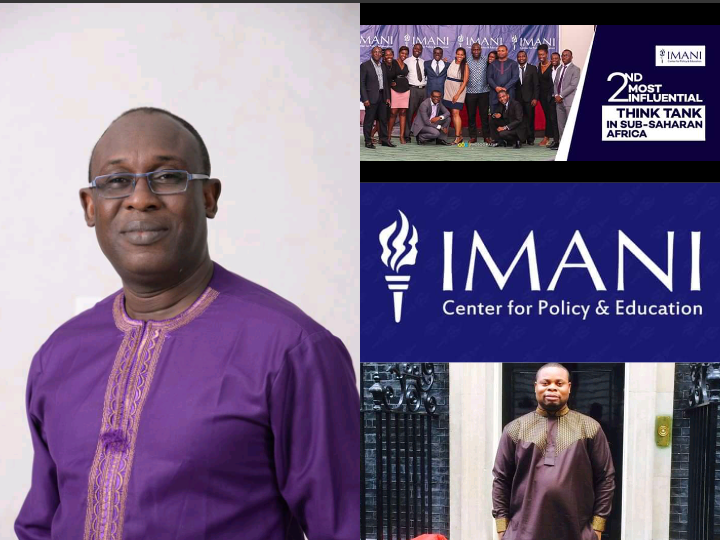 The top officials of IMANI Africa has finally broken their silence on the legalization of the LGBTQ community in the Republic of Ghana. The Vice President/Deputy Director of IMANI Africa, Mr. Kofi Bentil took to his official social media page this afternoon to drop their own opinion concerning the legalization of the lesbianism, homosexuality and bisexuality in the country.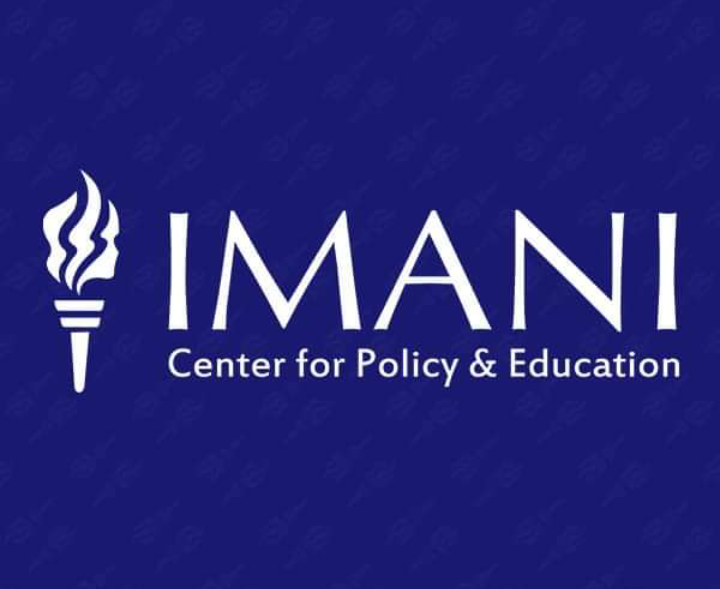 Barrister Kofi Bentil speaking on behalf of IMANI Africa stated clearly that their firm is an intellectual Activist Think tank that embraces wisdom from all faiths , but they're rooted mainly on Christianity and libertarian principles.
According to the strategic business lawyer, nobody knows who is good or bad and it's only the Almighty God that can determine that and be the judge over our lives. He said they (IMANI Africa) has nothing else to add beyond this parable from the Lord Jesus and he also made it clear that they're not financed by anyone in the LGBTQ community.
In his words:
"𝙉𝙤 𝙤𝙣𝙚 𝙠𝙣𝙤𝙬𝙨 𝙬𝙝𝙤 𝙞𝙨 𝙜𝙤𝙤𝙙 𝙤𝙧 𝙗𝙖𝙙. 𝙂𝙤𝙙 𝙢𝙖𝙙𝙚 𝙪𝙨 𝙖𝙡𝙡. 𝙃𝙚 𝙤𝙣𝙡𝙮 𝙙𝙚𝙩𝙚𝙧𝙢𝙞𝙣𝙚𝙨 𝙬𝙝𝙤 𝙞𝙨 𝙜𝙤𝙤𝙙 𝙤𝙧 𝙗𝙖𝙙 𝙖𝙣𝙙 𝙝𝙚 𝙬𝙞𝙡𝙡 𝙟𝙪𝙙𝙜𝙚.𝙒𝙚 𝙝𝙖𝙫𝙚 𝙣𝙤𝙩𝙝𝙞𝙣𝙜 𝙛𝙪𝙧𝙩𝙝𝙚𝙧 𝙩𝙤 𝙖𝙙𝙙 𝙗𝙚𝙮𝙤𝙣𝙙 𝙩𝙝𝙞𝙨 𝙥𝙖𝙧𝙖𝙗𝙡𝙚 𝙛𝙧𝙤𝙢 𝙤𝙪𝙧 𝙇𝙤𝙧𝙙 𝙅𝙚𝙨𝙪𝙨. 𝙒𝙚 𝙖𝙧𝙚 𝙣𝙤𝙩 𝙛𝙞𝙣𝙖𝙣𝙘𝙚𝙙 𝙗𝙮 𝙖𝙣𝙮𝙤𝙣𝙚 𝙞𝙣 𝙇𝙂𝘽𝙏 𝙘𝙤𝙢𝙢𝙪𝙣𝙞𝙩𝙮."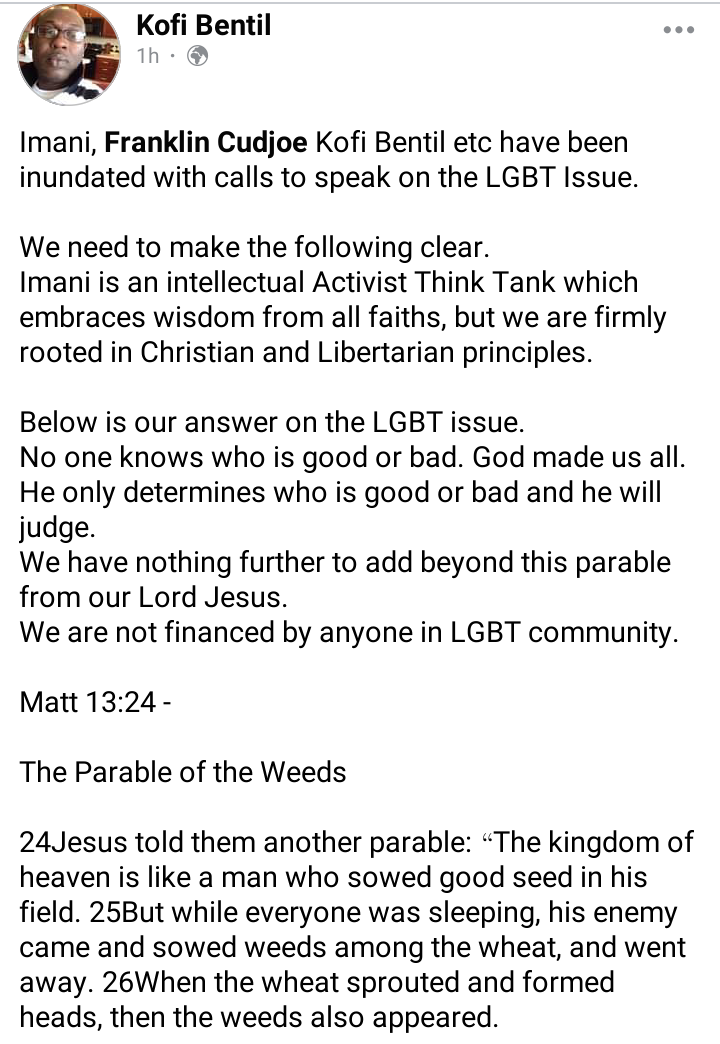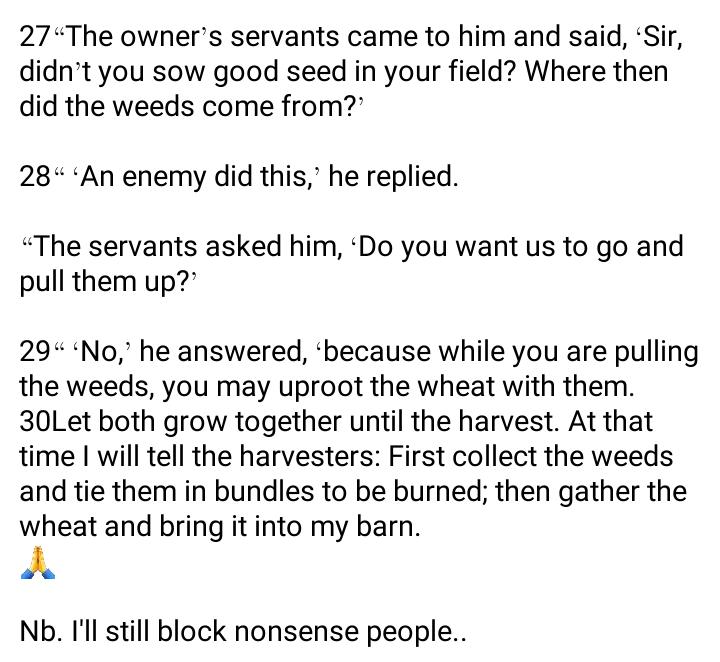 Thanks alot for reading, kindly hit the like and follow button to get more interesting gists and political news updates from my page and also do not forget to share your thoughts in the comments section below, thank you.
Content created and supplied by: TheExecutives (via Opera News )