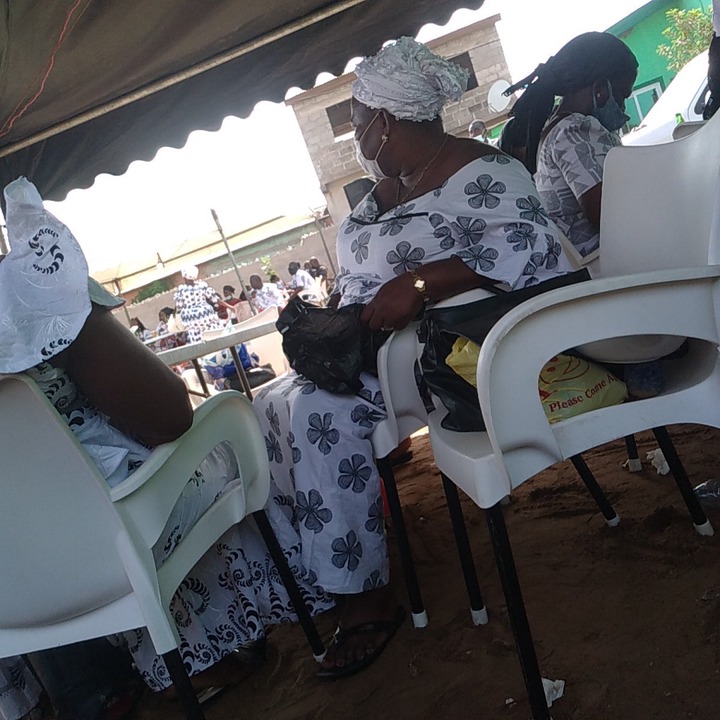 We all recall that the first gentleman of the land, his excellency Nana Addo Dankwah gave serious warning about the abuse of covid19 protocols in the country. He received a lot of lambasting from the citizens for such warnings.
People hold the opinions that he lifted or reduced the restrictions in order to satisfied his selfish interests, ie. the elections and their victory party, on the other hand others also said he did that because of the hardship was unbearable, so it's necessary to lift restrictions at a point.
Amazingly Ghanaians have been observing the protocols instructed by the President. I monitored many events from yesterday and today, nothing shows that people are not abiding to the measures.
I clearly observe the temperature checking and also the wearing of nose masks. We pray all of us join hands in the fight against covid19.
I interacted with some of the people organising the programs, they express their displeasure about how the political activities were during the election period. Some accused the government of not leading by example when it comes to social gathering they claim.
What should the government do going forward whipping all in line to obey safety protocols?
Content created and supplied by: ThegreatOracle (via Opera News )