There is an increase in the number of "Sakawa boys" in the Northern Region in Ghana.
They are the money fraudsters who scammed other people by pretending to be who they are not.
The residents in the Northern Region have complained that their children have no interest in school anymore but have rather involved themselves in this untoward behaviour in the society.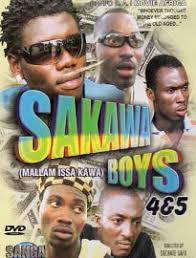 Speaking to one of the residents in Yendi municipal, Mr Abdullah Yakubu, he said that the number of people who were earlier in this practice were very few as compared to what we are seeing today.
He added that, the number is so numerous and this has a negative effects on our societies and the generation to come
According to some of the residents, some "Sakawa boys" go to school with their own Motorbikes to elicit their colleagues to also be engage in this dirty game.
The residents however called on the government and parents to put measures in place to curb the increasing rate of this antiquated problem in the society.
Content created and supplied by: Zy0z (via Opera News )