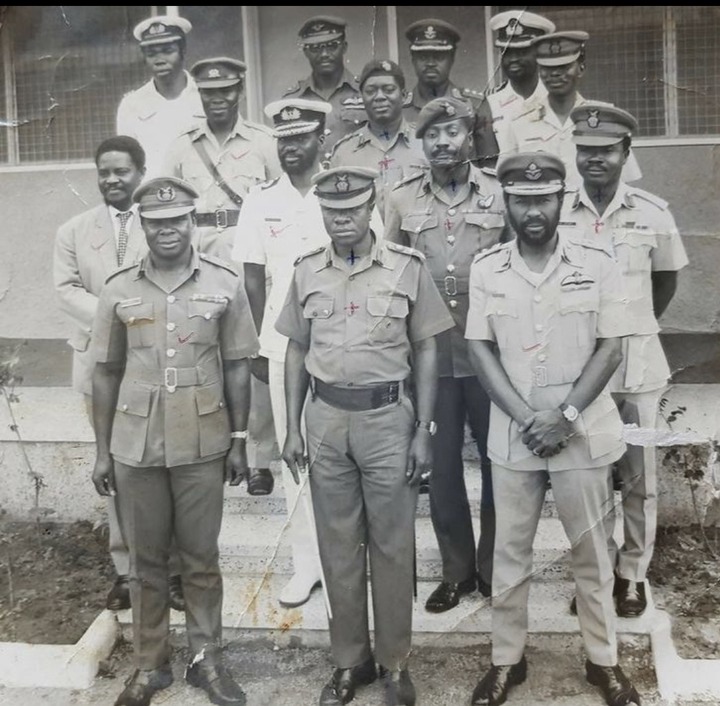 As it is often done on this page, we regularly take you back into time to historic moments of this country for the purposes of reflection and introspection. In today's post, we take you to one period in the country's history we can consider as one of the most crucial.
We came across a group picture which had the top brass of the defunct Supreme Military Council (SMC), the body of military officers which steered the affairs of the country for a greater part of the 1970's.
It had come to power through a military coupe, ousting a civilian government which had Dr. K. A Busia as Prime Minister. Its leader was then Col. I.K Acheampong who later became a General.
After more than seven years of leadership, members of the SMC felt he(Acheampong) was not up to task and subsequently took him out of office and replaced him with Maj. Gen. Fred Akuffo. The SMC II however did not last too long as it was toppled by the Armed Forces Revolutionary Council(AFRC).
Some members of the SMC, were later arrested and executed. The picture here shows most of those executed. Check to see if you can identify them.
Content created and supplied by: Fruit4taught (via Opera News )