For the past months, the issues of the legalization of the LGBT rights in Ghana was trending, as the news of them setting up an office space in Accra was all over the media platforms.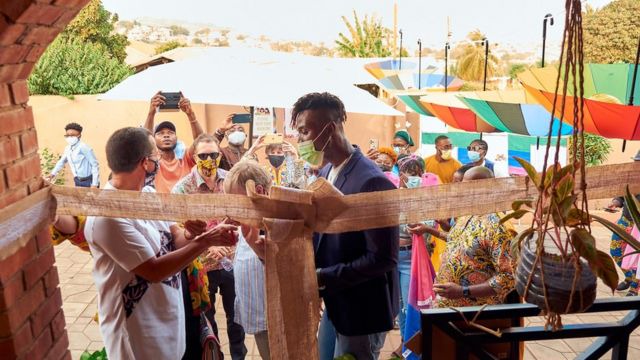 Most of the religious and political leaders in the country expressed their views on the issue, where most of the them gave a clear stand that, the law does not support LGBT rights and even the traditions of the country doesn't support it. Even the president, Nana Akufo Addo said in an Anglican Church that, same sex marriage will not be allowed in his term in office.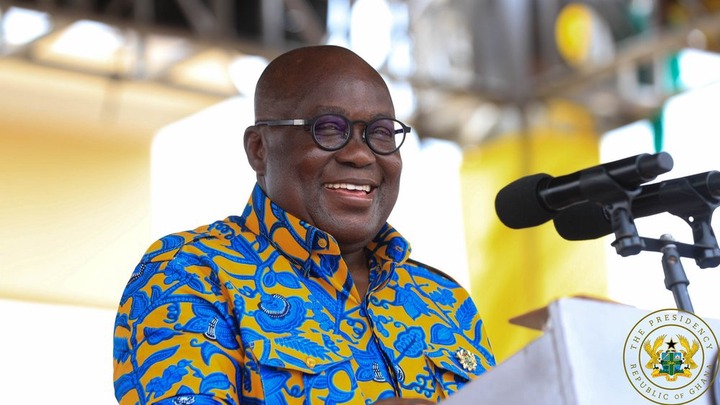 Yesterday evening, a video was trending on social media and in the video, it was seen that, the speaker of parliament, Hon. Alban Kingsford Sumana Bagbin was in an interview with the High commissioner of Australia to Ghana, Andrew Barnes, where he said that, they are not imposing the legalization of LGBT rights in Ghana, but they believe culture can change and adapt.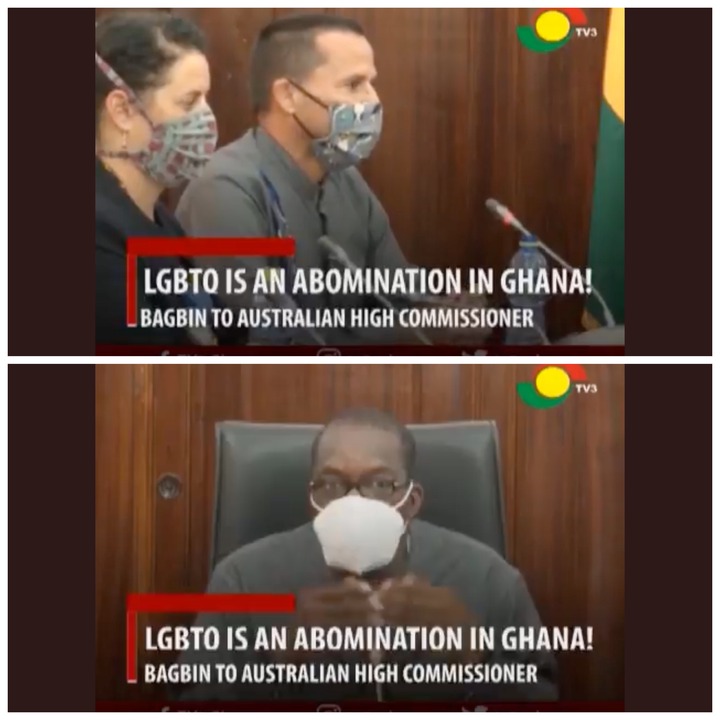 Mr. Bagbin then answered him that, LGBT is an abomination to Ghana and our culture is against. He even made an instance that, Ghana cannot force polygamy on Europe, so they cannot for LGBT on us.
His response has gotten a lot of reactions, where most people have praised him for going straight to the point, whilst others also commented that, the Australian high commissioner should not be allowed to stay in Ghana, if he wants to promote homosexuality.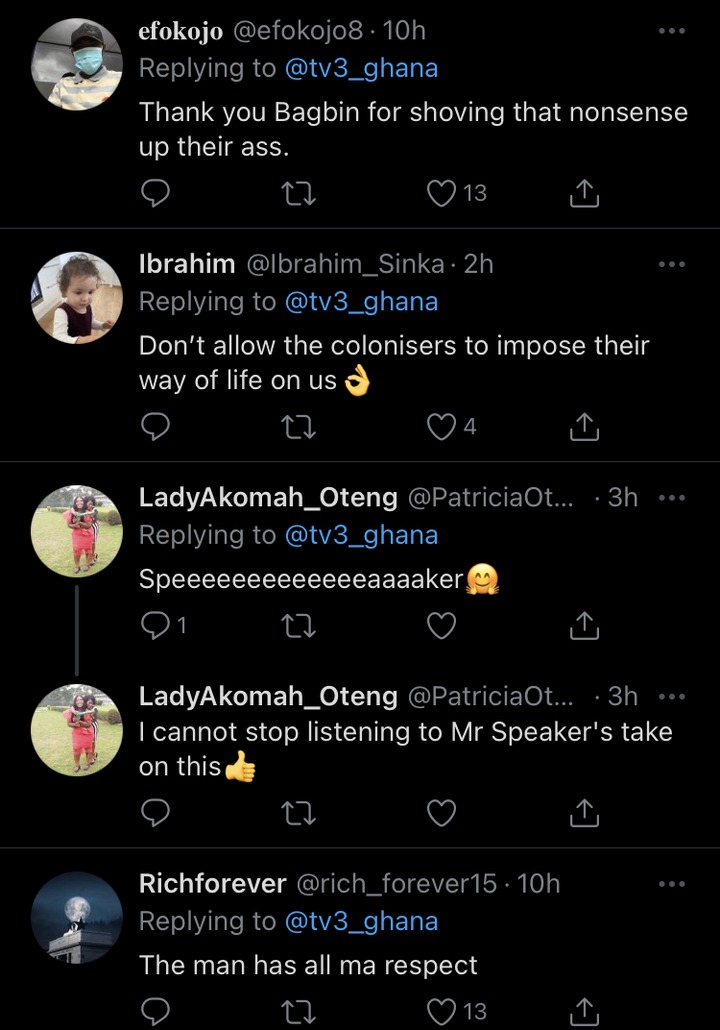 What do you think of the answer of the Speaker of Parliament to the Australian High Commissioner? Let's hear from you in the comments section below.
Follow, like and share GhanaNsem for more exclusives.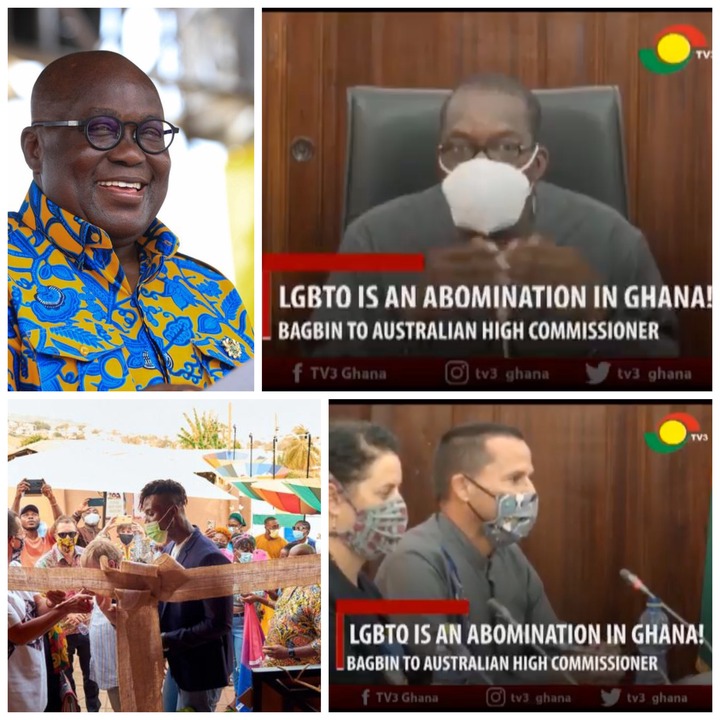 Content created and supplied by: GhanaNsem (via Opera News )