Honorable John Abu Jinapor of the New Patriotic Party NPP, Member of Parliament for Damongo, received sad news from his own constituency Damongo.
"Damongo, my own constituency, has received some sad news. On this world, wealth is solely a matter of vanity. We can only thank God for saving Mr Saeed Benjamin Wedjong's life when his car caught fire near Grupe in the Damongo Constituency. Take heart, brother; Allah is the most knowledgeable "He expressed himself on Facebook.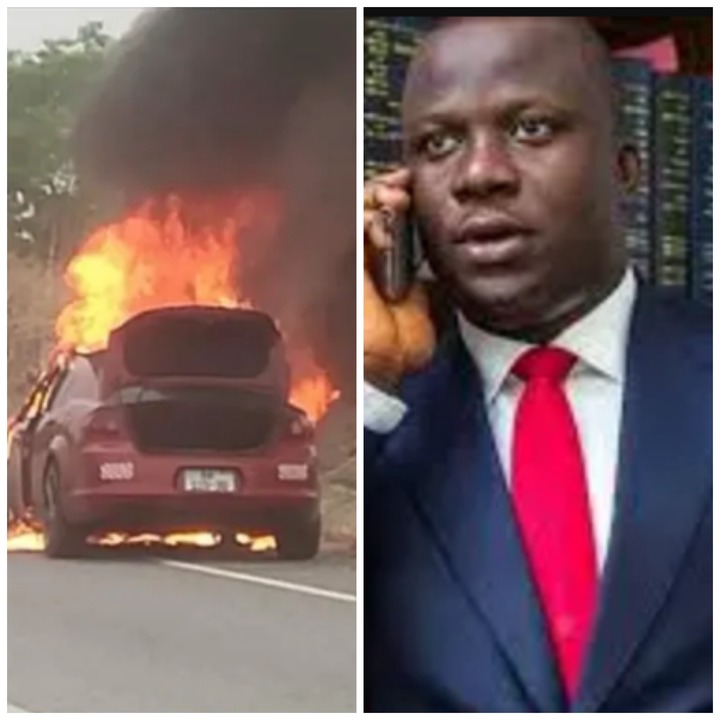 Mr Saeed Benjamin Wedjong, his most ardent supporter, pal, and social media celebrity, was involved in a terrible accident on the Grupe highway in the Damongo Constituency, which resulted in the complete destruction of his plush Toyota vehicle.
Mr. Saeed Benjamin Wedjong, who had been posting all of the NPP's news from the Damongo Constituency, especially news about one of the party's youngest Members of Parliament, Abu Jinapor, could only run out of the car as it burned to ashes.
We hope that because of his contributions to the Damongo Constituency and the New Patriotic Party NPP, especially Honorable Abu Jinapor, they will comfort him in a special way now that his only official vehicle is no longer available.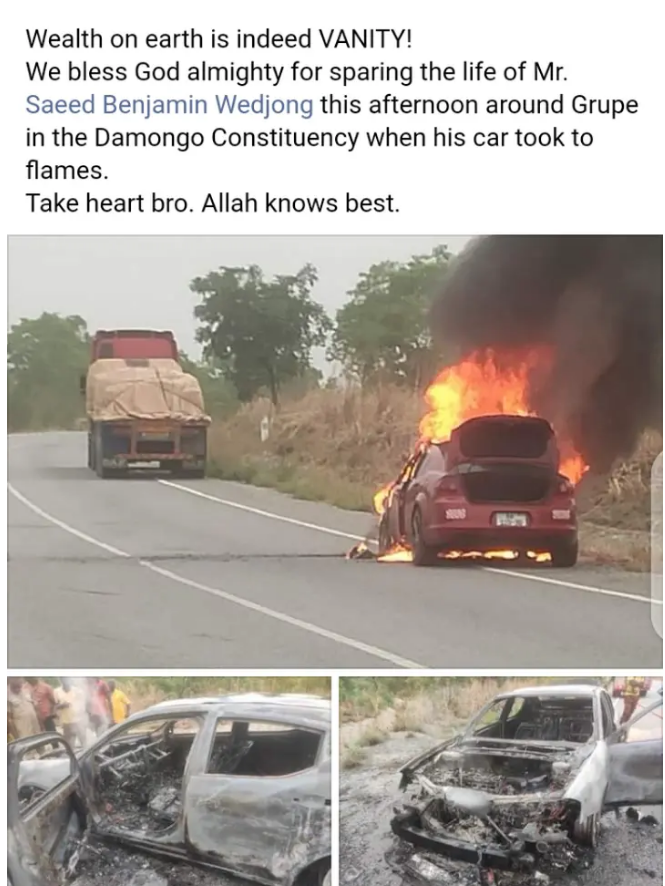 Content created and supplied by: Abi_news (via Opera News )