Rev. Dr. Francisca Duncan-Williams has served the Lord in ministry for over 30 years. She holds a Masters degree in Divinity (MDiv) from Bethany International in Singapore and three honorary Doctorate degrees from the Living Word Church, Baltimore, Maryland USA and TAPAC in the U.K.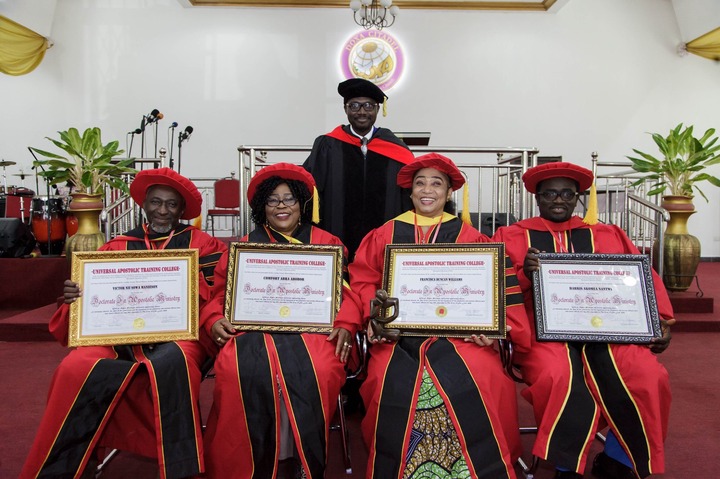 She also currently holds a Doctorate in Theological Studies from U.A.T. As a preacher, teacher, author and speaker her impacts have been felt in many churches and ministries across Europe, North America and Africa. Gifted in women's ministry she was the architect of 'Women in Action' worldwide and became very instrumental in founding and establishing the Ghana Charismatic Pastors Wives Association, as well as the Women's Aglow Fellowship International, Ghana.
As a mentor, counselor and motivator she has influenced many who have gone on to make great social impact. Doing what she does best as a trainer under God's direction, she has started her own theological School called the Francisca Institute of Theology. She is also the Founder of Doxa Citadel, a church and center for training and grooming young and upcoming youth for the Kingdom of God.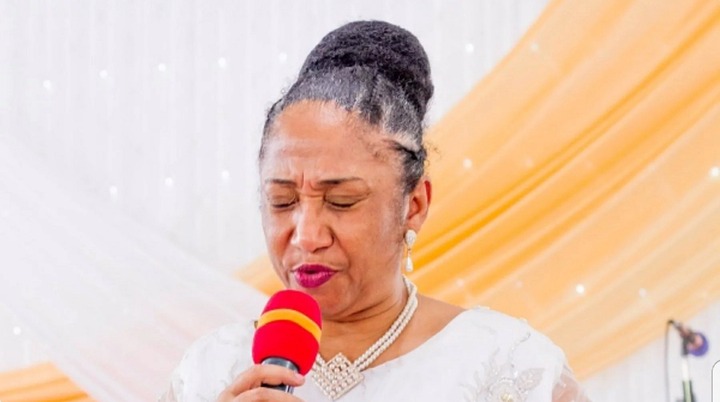 Mama Francisca has received numerous awards some of which include the Obaatanpa award, Most Outstanding Woman for Spiritual Matters and the Ghana Outstanding Women's award. Mama Francisca has always been passionate about family, enterprise and education. Multi gifted and equipped with a broad knowledge base and years of experience, she has been an efficient helper and problem solver.
Currently, she is the senior pastor of Doxa Citadel, a church that meets at Haatso, weekly for its Sunday services and other programs organized by them. It also houses the churches own Theology School, which has Mama Francisca as its Chancellor and President.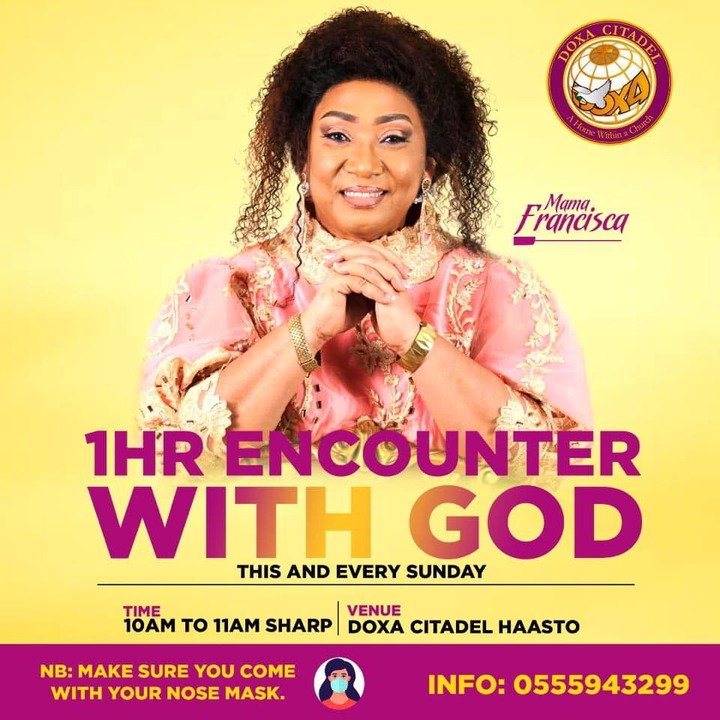 Interestingly, I chanced on a poster that has been shared on Facebook on an intended program, just weeks away and it host three prophets in Ghana, at her event, which will run from April 5th to 11th, as she hosts Prophet Isaac Owusu Bempah https://web.facebook.com/photo?fbid=2921197598124845&set=a.1471554283089191, a known critic of her former husband and leader of the Charismatic movement in Ghana, that has gone on to produce thousands of other vibrant churches.
Prophet Apostle Dr. Isaac Owusu-Bempah is a man who has waded so much into the polarized political scene with his famed political prophecies, making him, both loved and disliked by sections of the Ghanaian public, depending on ones political affiliation.
In 2015, a media banter of some sort started to ensue between these two top men of the clergy, when Prophet Isaac Owusu Bempah, the General Overseer of the Glorious Word Power Ministries, had accused Archbishop Nicholas Duncan-Williams of being one of the persons involved in the act of belittling each other Christian leaders due to divisive partisan politics among the clergy in Ghana.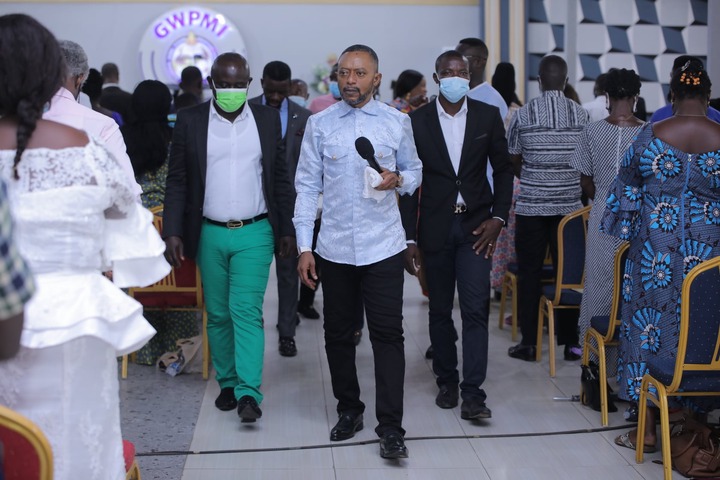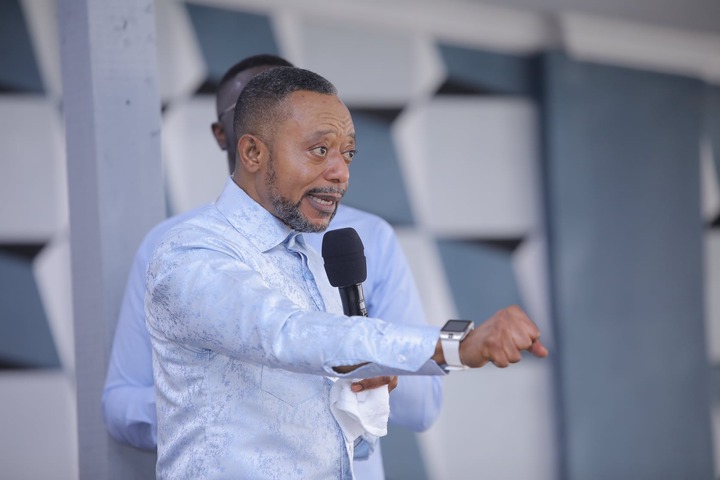 Rev Owusu Bempah had said then that, the situation where a man of God attacks the credibility of another man of God because one has given a prophecy which does not favour the political party of the other, must not be allowed to continue. "Duncan Williams has turned against me because of politics, although he was the very person who laid hands on me. But when I send my tithes to him, he receives them. I have stopped going to him since he came out to attack me and question my credibility because I had given a prophecy that did not favour President Mahama and the National Democratic Congress. The Archbishop came out to question my calling but when I go to his house, he sends me to his bedroom and we sit on his bed and have discussions and when he sees me, he calls me Prophet?. He is not my spiritual father. But he was the one who laid hands on me. That ordination was to have been done by Eastwood Anaba, in which Salifu Amoako was ordained with me on that day" Rev Owusu Bempah had said in a viral interview on Hitz 103.9 FM., available online.
In his sharp rebuttal, he claimed that "Archbishop Duncan Williams once came on air to ridicule me and ask who ordained me, who was my spiritual father and who knows me. But I was patient and I reminded him that he was the very person who ordained me. Let me tell you something. Duncan Williams met with some leaders for prayers in his house and he invited me and I went and he asked me to say what I had seen about the leaders and when I gave the prophecies and revelations I had seen about each of them, they all confirmed it. When I got to the Archbishop and his wife, I told them that all the witches in Ghana have met and sent a snake to bite one of his children to die and for the media to pick it up on their front pages and embarrass him."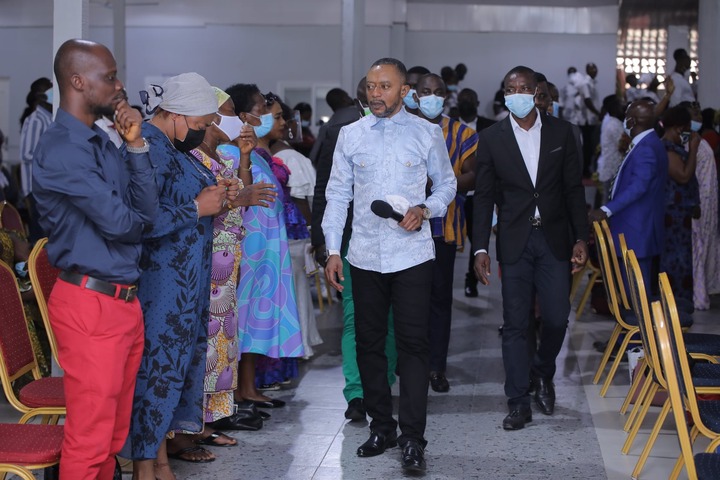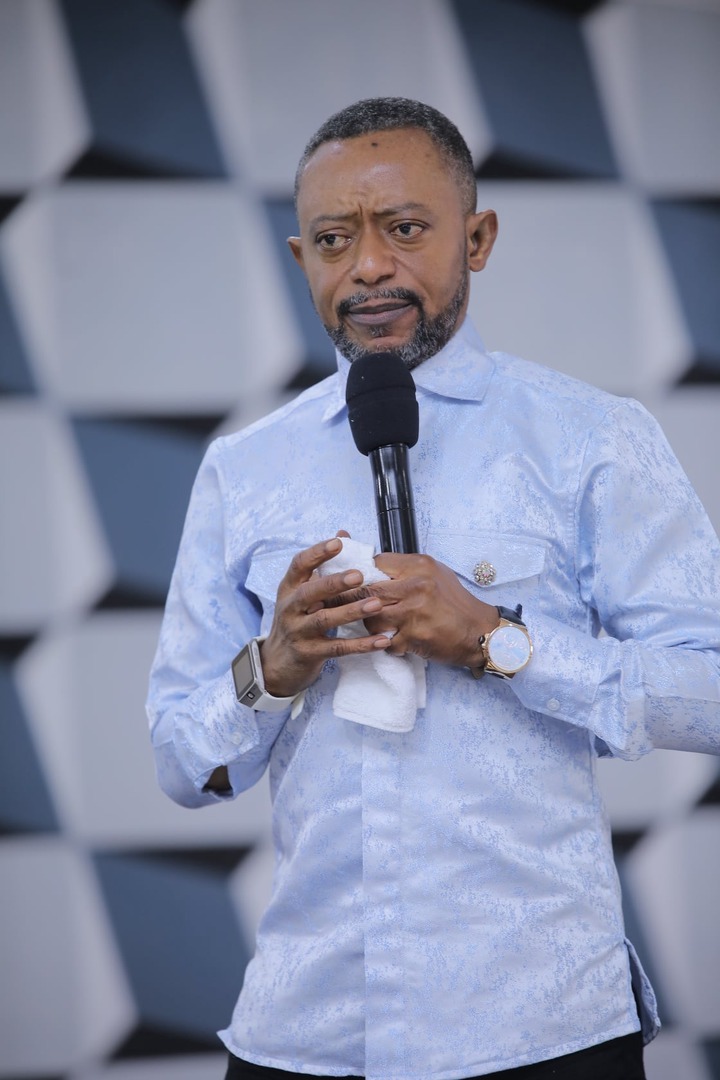 "The wife asked me if it was a spiritual or physical snake. I told them it was a physical snake sent from the spiritual realm and that the snakes were five in all, hiding in the Archbishop's house. I am sure they did not believe me. When I left the house, they called me within thirty minutes and said the snake had appeared and had a tough fight with the security man before they could kill it and that after they killed the first snake, a big long snake, four other snakes appeared but were also killed. By that time, he did not ask who ordained me and all that. It was only after I said something the NDC did not like that he started to attack my person in public" Rev Owusu Bempah had stated in the said interview.
During the controversy that broke out following Rev Owusu Bempah's prophecy that President Mahama needed urgent and fervent prayers else he would die a premature death, Archbishop Duncan Williams told his congregation to disregard doomsday prophets who put out such prophecies. "The thing that you must always look out for when you see all these prophets prophesying all kinds of doom on the internet against the President? is to ask yourself does [the Prophet] have honour, credibility, character and integrity? Where did he come from? Who trained him? How long has he been on the scene? Who laid hands on him? Whose product is he? At whose feet did he study? Who groomed him? Who covered him? Who was his teacher? Who taught him?"
The Archbishop continued: ?Sometimes our own desires, wishes, personal passions, convictions, greed and selfishness blind us to reality,? adding that ?you have no idea what will happen if anything happens to the sitting President?. they say all kinds of things and people believe it because people are ignorant. You don't understand what happens to the country if something happens to the sitting President, people don't understand." He had added then, and another critique of the prophetic ministry found here https://www.youtube.com/watch?v=bH_c1IVJ7sM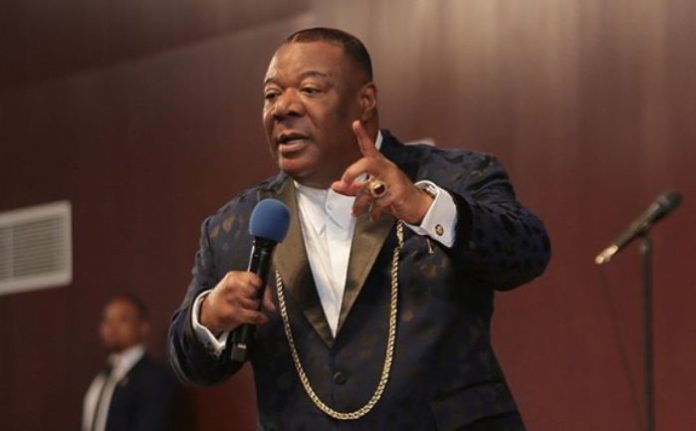 Most recently too, the prophet had also accused the Archbishop Controversial Ghanaian pastor, when Dr. Prophet Isaac Owusu Bempah, founder and leader of the Glorious Word Power Ministry International (GWPMI) had revealed how he told Archbishop Nicholas Duncan Williams of the Action Chapel International in the face that, he cannot take money to change election results, after God has revealed, in October 2020.
Narrating a story on Okay FM's Ade Akye Abia Morning show with Kwame Nkrumah Tikasie, Apostle Dr. Isaac Owusu Bempah had revealed that, Archbishop Duncan Williams called him one day to his office to meet a man he has never seen in life before, adding that, after he met the man in the office of Duncan Williams, God opened his eyes and saw defeat hovering around the man.
Prophet Dr. Isaac Owusu Bempah had disclosed he immediately saw in the spiritual realms that the man was contesting an election as President. "Archbishop Duncan Williams called me to his office. When I went there, I saw a man in the office. Duncan Williams asked me what I see about the man who is standing there, so I looked at the man and God opened my eyes. I saw that, he was contesting an election as President, but he will be defeated. I had not seen nor met this man ever before in my life but God told me he was going to lose. So, I told them who God has ordained to win that elections. The man was not happy but I told him what God says". Apostle Dr. Owusu Bempah Narrated.
Even though Apostle Dr. Isaac Owusu Bempah refused to mention the name of the man in question, he revealed that, it was a South African Presidential Election. He added that, the man came back with money pleading with him to overturn the election results to his favor but he denied.
"It was about an election in South Africa so he came for prayers and direction. And Archbishop Duncan Williams told me to study and tell him the truth. After I told him his defeat, he asked if there is anything, I can do to help him because he came with money. But I told him he can never in anyway bribe me to change what God has said. We don't sell God's prophecies and election results cannot be changed once God has spoken. I told Duncan Williams the truth that no matter what he does, the man will lose. He even challenged me, and I thanked him but that is what will happen. And that is exactly what happened, he lost the elections". Apostle Dr. Owusu Bempah had noted.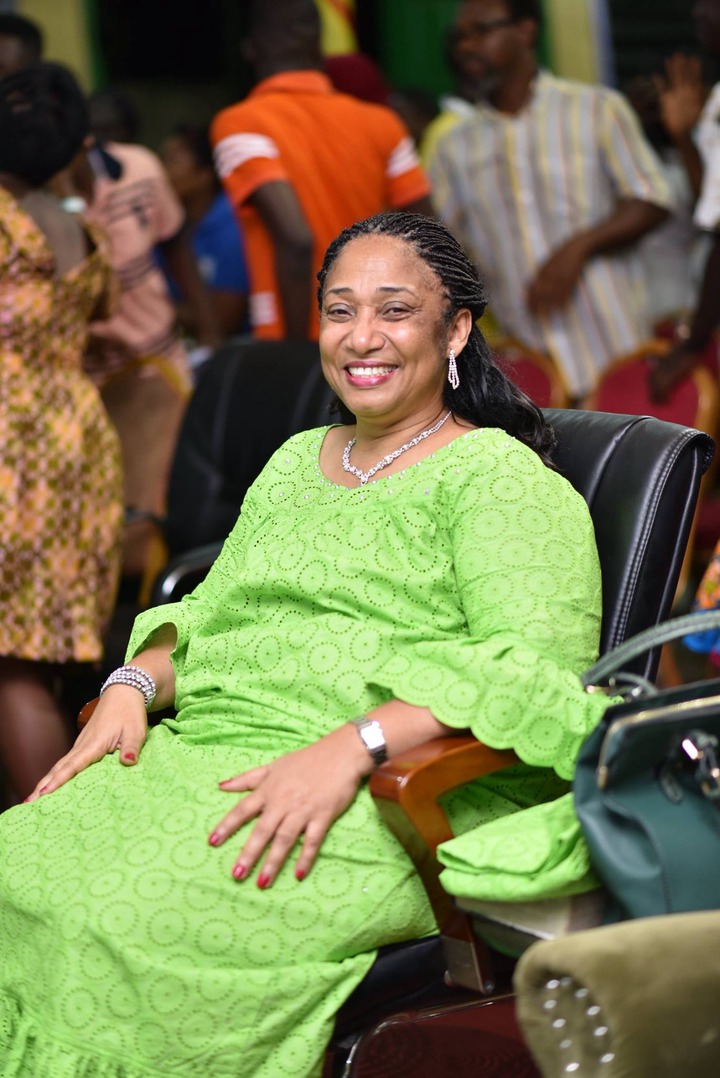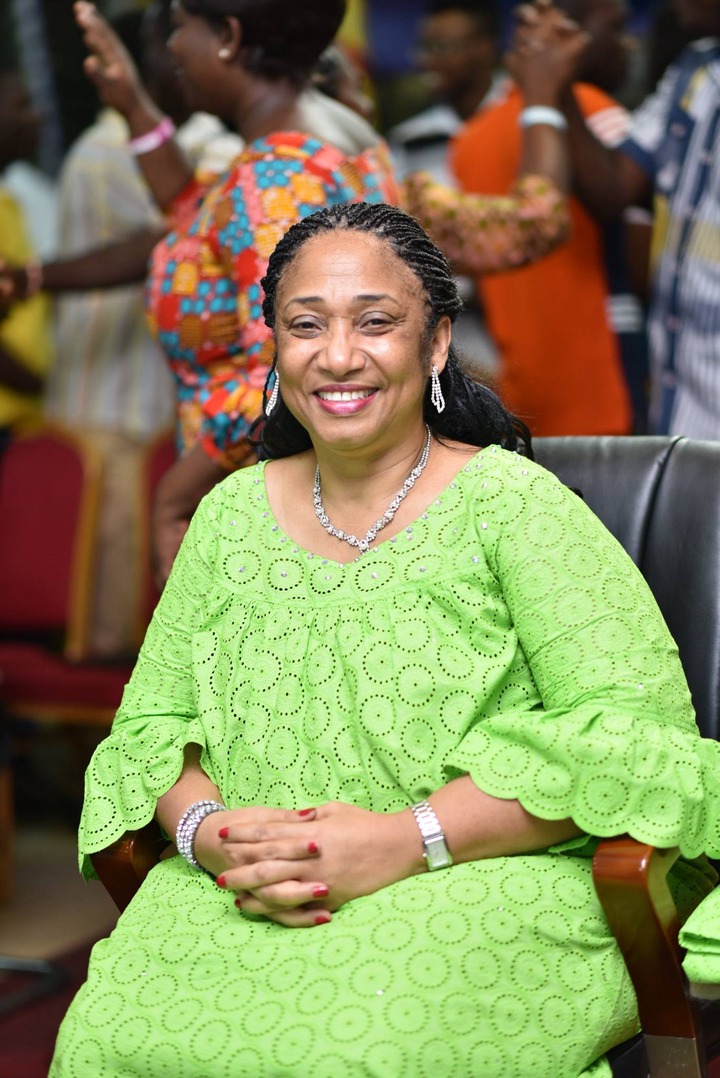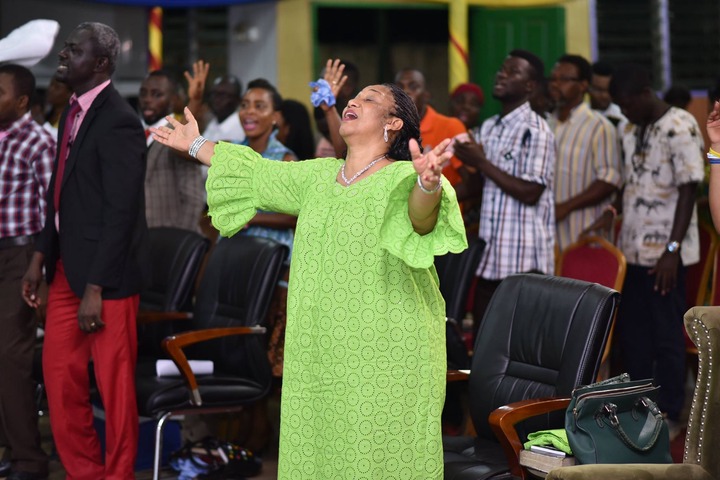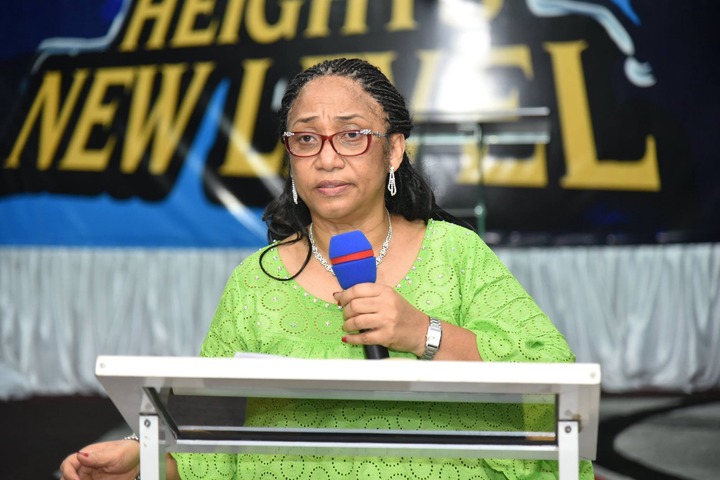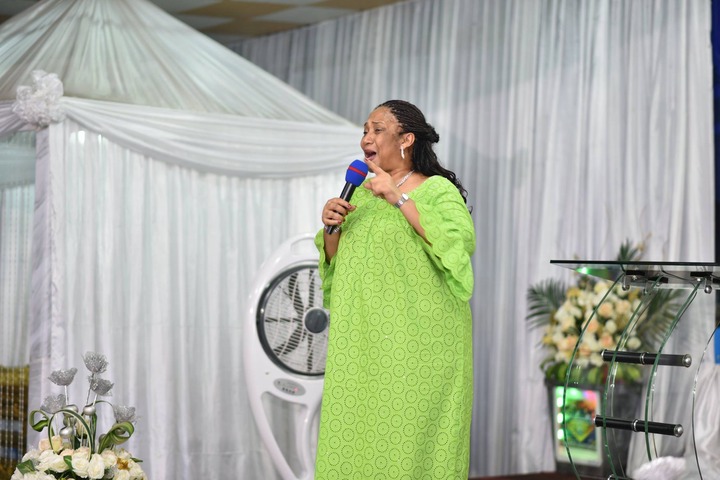 Content created and supplied by: MrsCelestial (via Opera News )
Opera News is a free to use platform and the views and opinions expressed herein are solely those of the author and do not represent, reflect or express the views of Opera News. Any/all written content and images displayed are provided by the blogger/author, appear herein as submitted by the blogger/author and are unedited by Opera News. Opera News does not consent to nor does it condone the posting of any content that violates the rights (including the copyrights) of any third party, nor content that may malign, inter alia, any religion, ethnic group, organization, gender, company, or individual. Opera News furthermore does not condone the use of our platform for the purposes encouraging/endorsing hate speech, violation of human rights and/or utterances of a defamatory nature. If the content contained herein violates any of your rights, including those of copyright, and/or violates any the above mentioned factors, you are requested to immediately notify us using via the following email address operanews-external(at)opera.com and/or report the article using the available reporting functionality built into our Platform See More