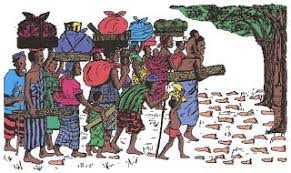 They are believed to have moved to their current location from Notsie, Togo, in the late seventeenth century. According to reports, the move is more of an escape than a migration in response to a regime change in the city. The current king, Adela Atogble, welcomed them warmly when they first arrived in Notsie, but after his death, his successor, Togbe Agorkoli, oppressed the Ewes.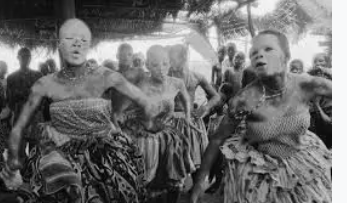 He gave the order to kill all of the elders. The people were treated horribly by King Agorkoli. The city of Notsie was encircled by a massive defensive wall, which served as a deterrent to Ewe plotting their escape. The Ewe devised an elaborate escape plan after consulting with the hidden elder, Tegli. The people had meticulously planned their escape.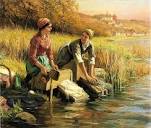 During their daily clothes washing tasks, the women of the group would moisten one spot on the wall for days. When the wall became weak enough, Tegli summoned the gods and pierced the wall, declaring, "O Mawuga Kitikata, ʋuʋɔ na mi ne miadogo, azɔ adzo" (Oh great God Kitikata, open the door for us so that we walk through). They walked backwards and separated themselves while fleeing so that their king, King Agorkoli, would not be able to track or locate them.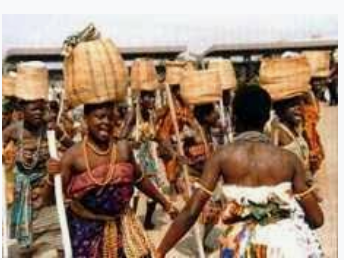 The majority of the groups settled in towns along the coasts of Togo and Benin, with some also settling in the south-eastern portions of Ghana's Volta Region,[1] many of which are linked to the slave trade that impacted the Ewe populations. The Avenor Ewe moved north of the Anlo and are now found in the districts of Akatsi South and Akatsi North.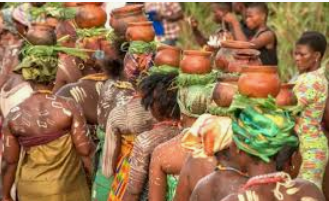 Thanks for reading.
Please like, share and follow me for more.
Content created and supplied by: SenamAma (via Opera News )