1) Ghana should consider legislation against LGBT advocacy – Oppong-Nkrumah
Minister for Information-Designate, Kojo Oppong Nkrumah is proposing legislation against the advocacy of LGBT activities.
According to him, given the current advocacy around the legalization of homosexua lity in the country, the country needs to consider passing a law that tackles its promotion because the practice in itself is culturally unacceptable and goes contrary to section 104 of the Criminal Code, 1960.
Mr. Oppong Nkrumah who is also Member of Parliament for Ofoase Ayirebi Constituency was responding to questions when he took his turn before Parliament's Appointments Committee for vetting on Thursday, February 18, 2021.
"Customary law frowns on LGBT activities. People say despite the criminal code on the general position of customary law, it is just mere expression, they are just advocating for it but if you ask me about law and background, I will say that is when somebody like me will argue that then we should be able to contemplate legislation in the interest of public morality which will not be against the constitution but we will now say that you cannot advocate for and promote LGBT activities in this country," he averred.
His comments follows the participation of the European Union (EU) in the opening of a new office space for same gender (LGBTQI) reiterating its supports for similar organizations in the country.
2) Mahama suffers another 9-0 SC Unanimous decision in a review application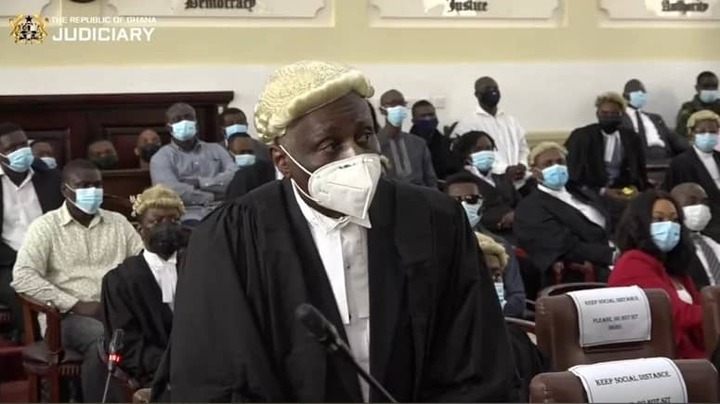 The Supreme Court has dismissed a review application by Former President John Dramani Mahama challenging the court's decision not to compel the Chairperson of the Electoral Commission (EC), Mrs Jean Adukwei Mensa.
The nine-member review panel, in a unanimous decision, tossed out the application because it did not meet the legal threshold.
Two new justices, Imoro Tanko and Avril Lovelace Johnson had to be added to expand the panel, to hear the case on Thursday.
The review application, which was filed on February 16, 2021, was for the court to take a second look at its own ruling that prevented the EC Chairperson Jean Mensa from testifying.
It was the view of the court that a witness cannot be compelled to mount the witness box against his or her will.
It added that the fact that a witness statement has been submitted does not mean it is already in evidence.
The apex court's ruling comes after the parties in the case had argued their point regarding the review application.
The case has been adjourned to February 22, 2021.
3) Must Hawa Koomson be placed in the fisheries ministry at all cost? – Gov't questioned
Business Development Consultant, Kwame Okyere Darko has raised concerns about the nomination of Hon. Mavis Hawa Koomson to head the fisheries and aquaculture ministry as he argues the MP has no knowledge of the sector she has been assigned to.
His argument comes after the vetting of Hon. Hawa Koomson for her ministerial appointment, earlier today.
Kwame Okyere Darko was of the view that Hawa Koomson's performance before the committee was abysmal and that has led him to question if there is no other position that will be a fit for her knowledge and skills.
Speaking to Sefa-Danquah on the 'Epa Hoa Daben' show he explained: "The question I was asking myself was that is there no other work that can be assigned to this Hon. Member of Parliament that will make use of her skills and knowledge? What happened was disturbing. Fish farming or aquaculture is a scientific area. So does that mean that we have no knowledgeable people in aquaculture than forcing this beautiful lady into this position, which is very clear that she doesn't have a clue?
She was questioned that since there is no company in this country that is into production of fishing gear, what will she do about it when she comes? She stated that she will enforce the law. That should tell you that she had no idea about the fishing gear that was being mentioned".
The business development consultant believes that everyone has an area of expertise and it is highly possible that the fisheries industry is not her area of expertise.
4) It's unacceptable for Oppong Nkrumah, Nana B to disrespect Tsatsu Tsikata – Sammy Gyamfi
The National Communications Officer of the NDC, Sammy Gyamfi, has expressed his displeasure with comments made by the spokespersons of President Akufo-Addo in the ongoing election petition.
Mr. Gyamfi said the likes of Kojo Oppong Nkrumah and Nana Boakye (Nana B) have been using the opportunity to disrespect Tsatsu Tsikata, the lead counsel for John Mahama.
He said since the petition started, the two have constantly passed snide comments against Mr. Tsikata at the least chance.
Addressing a press conference on Thursday, Mr. Gyamfi said it was unacceptable for junior lawyers to be disrespecting a senior colleague like Tsikata.
5)) I can't lie about Akufo-Addo Gov't's creation of 3 million jobs – Employment Minister-designate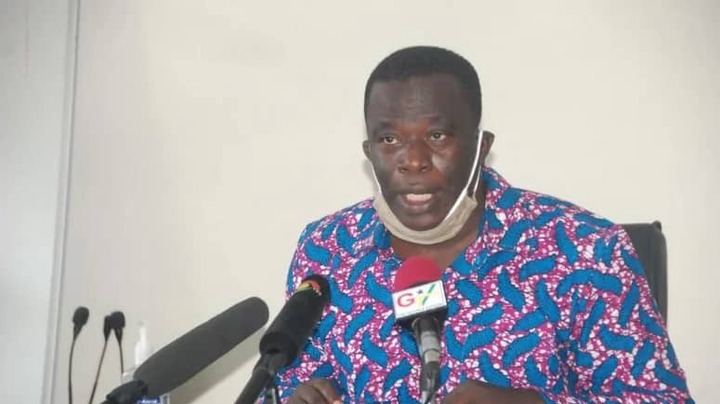 The Minister-designate for Employment and Labour Relations, Ignatius Baffour Awuah, has defended his claim that the Akufo-Addo administration has created three million jobs.
According to him, the number of jobs created by the government was around that figure, as of September last year.
Mr. Baffour Awuah said this when he appeared before Parliament's Appointments Committee on Wednesday.
6) Ursula, Ofori-Atta, others will be rejected by vetting committee - NDC Communicator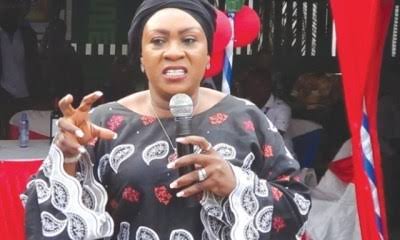 member of the communication team of the opposition National Democratic Congress(NDC), Peter Mensah has said that some ministerial appointees like Ursula Owusu, Ken Ofori-Atta, Mavis Hawa Koomson and the Ahafo Regional Minister-Designate will be rejected by the vetting committee.
Speaking as a panellist on Hot 93.9 FM's political talk show "Dwenehobiom" hosted by Isaac Boamah Darko, Peter Mensah affirmed that, due to some uncultured behaviour and incapabilities of these appointees, they will be rejected by the vetting committee.
According to him, Ken Ofori-Atta who was the Minister for Finance who has been reappointed again is incapable of executing the job.
He emphasised that, after Mr Ofori-Atta took over the finances of the Republic, the government has borrowed over $164billion which is unprecedented.
Content created and supplied by: Kissykessy (via Opera News )