The 2020 election petition hearing has risen the legal tempers of counsels as they throw their usual jabs at each other to score a legal point. 
Recently, the designated Minister of Information and Member of Parliament for Ofoase Ayiribi constituency, Kojo Oppong Nkrumah (KON), addresses the press on the ticket of the second respondent.
Also, the National Youth Organiser of New Patriotic Party (NPP), Lawyer Henry Nana Boakye, popularly known as Nana B, summarises the court proceedings in Akan language to the masses. 
Their work is to disseminate a summary review of Supreme Court proceedings to the general public and clarify ambiguous thoughts to the media.  
In their various addresses, series of jabs were been thrown to the petitioner's legal counsel and witnesses. 
However, the Member of Parliament for Ketu South constituency, Abla Dzifa Gomashie, expressed her frustrations regarding the utterances that were displayed by KON and Nana B in their press address yesterday.  
She believes that these amateur lawyers should give the necessary respect to their seniors on the bar. 
She later urged Ghanaians to pray for the youth because of the rampant proudness and arrogance some of them display in public. 
She 
"Herrr I am really tickled by the inference by KON and Nana B that Mr. Tsatsu Tsikata spoke for over an hour....Nana B called it "kasa tintin"
Good lord! Pray for the youth of Ghana"
She wrote this on her Facebook page, dated on February 3, 2021.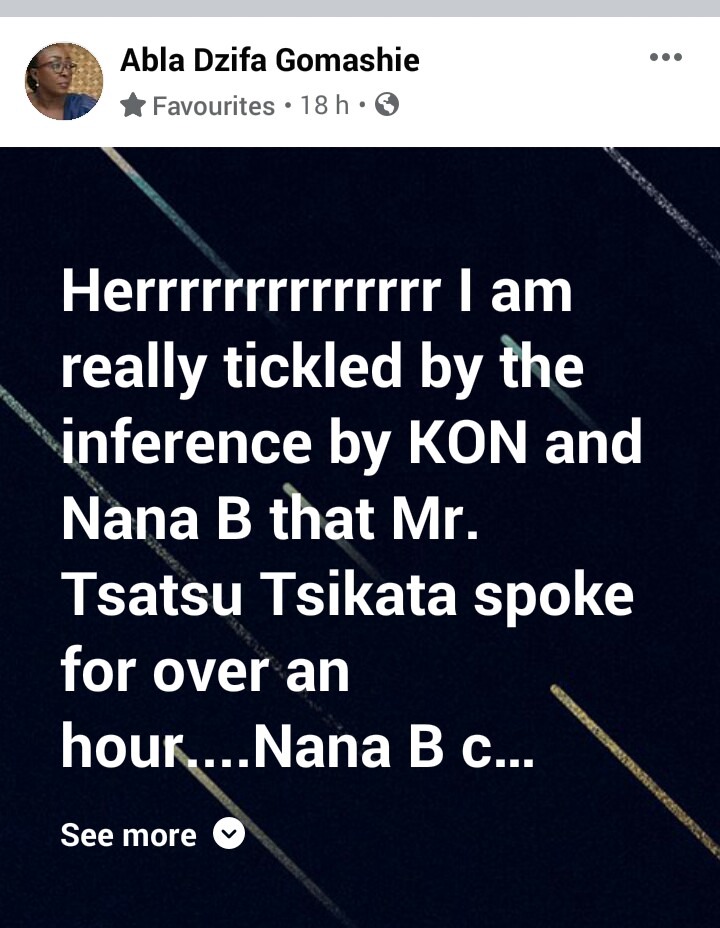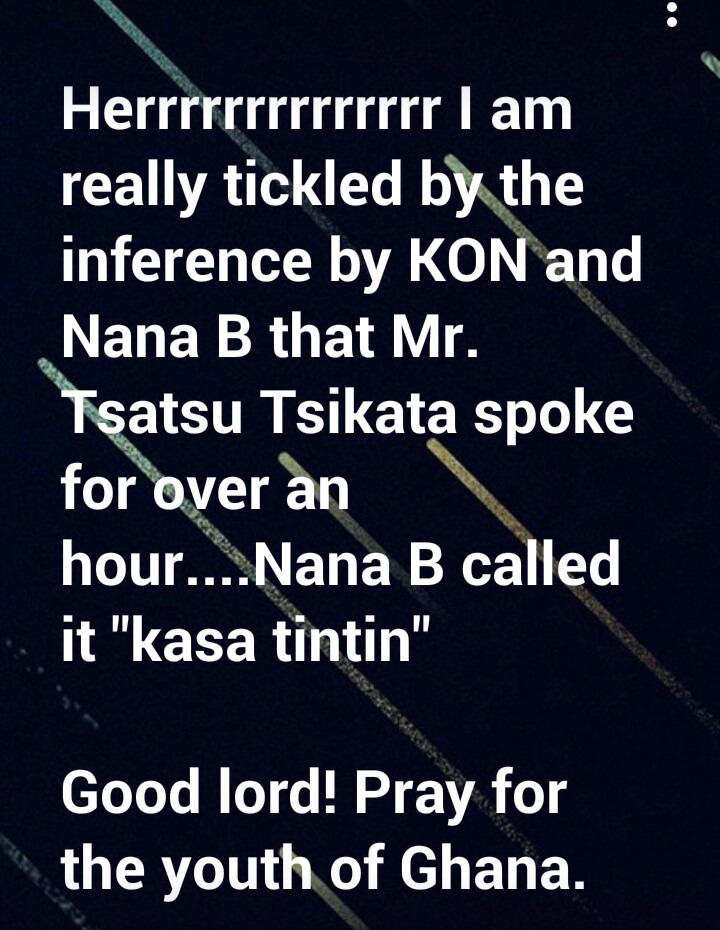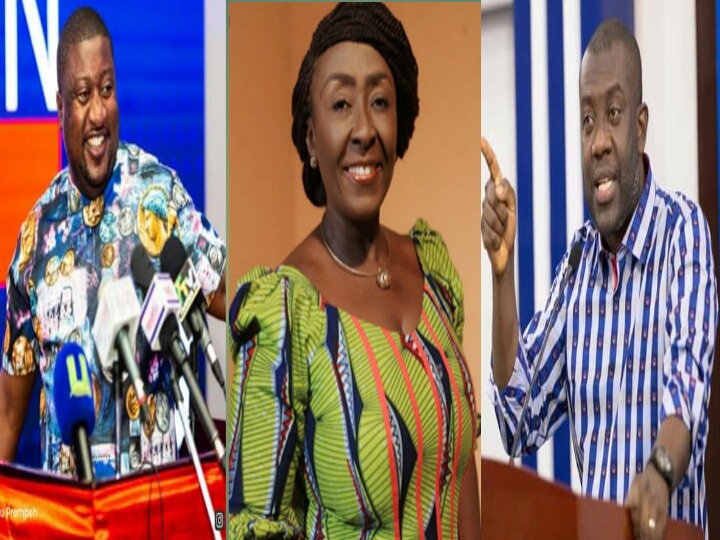 Content created and supplied by: GH_LocalNews (via Opera News )