Renowned Ghanaian Law Professor, Mr. Stephen Kwaku Asare A.K.A. Kwaku Azar has just dropped another simple but effective message on social media concerning the ongoing 2020 election petition hearing and Netizens can't stop talking about it.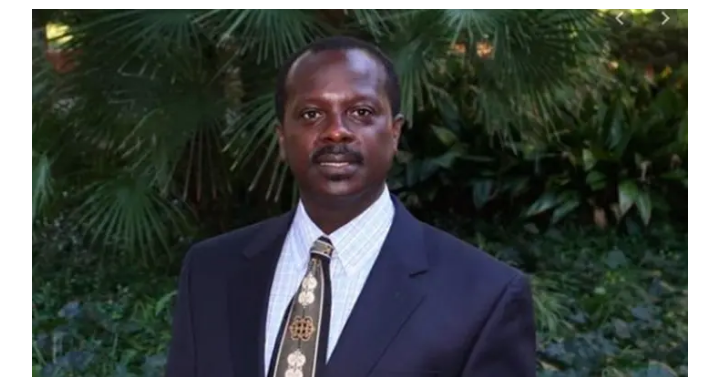 According to Professor Stephen Kwaku Asare's tweet; if you think the law is folly, you'd be very surprised to see the judges asking the witnesses of the petitioner several questions instead of sitting and paying attention as neutral judges. He said the law is common sense and it's the common sense that allows the judges of the Supreme Court to clarify their understanding of the facts by asking questions of the witnesses. He continues by saying that the common sense that allows the judges of the court ask witnesses questions also give them the privilege to call the witnesses if there's actually a necessity to get the full story.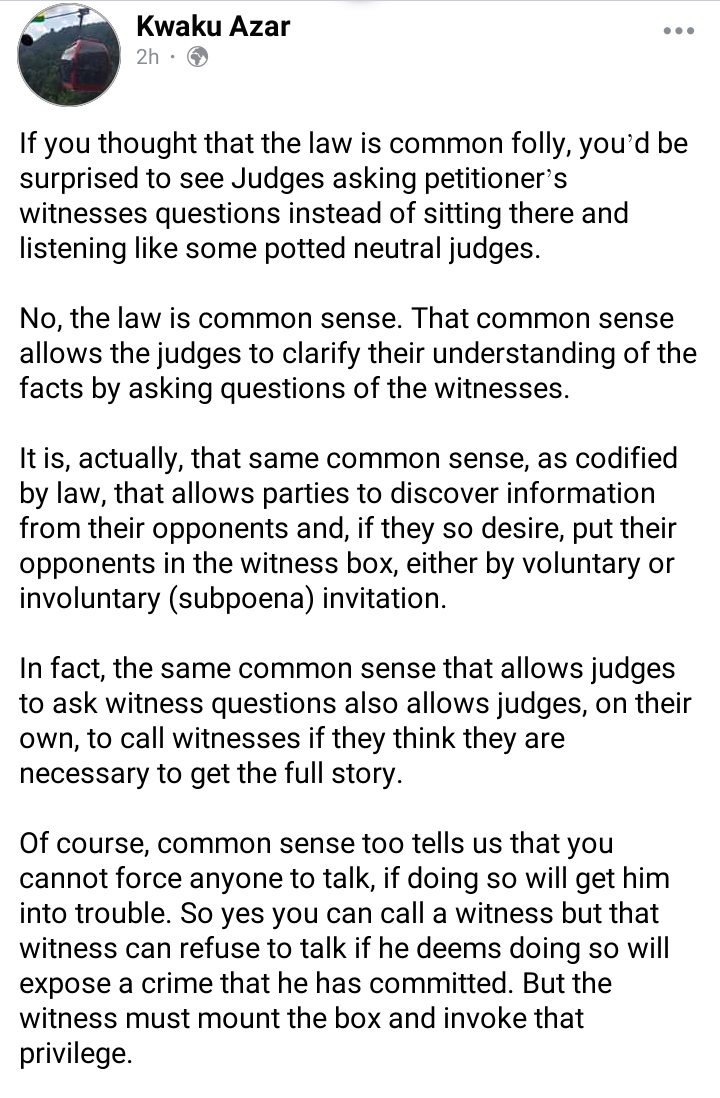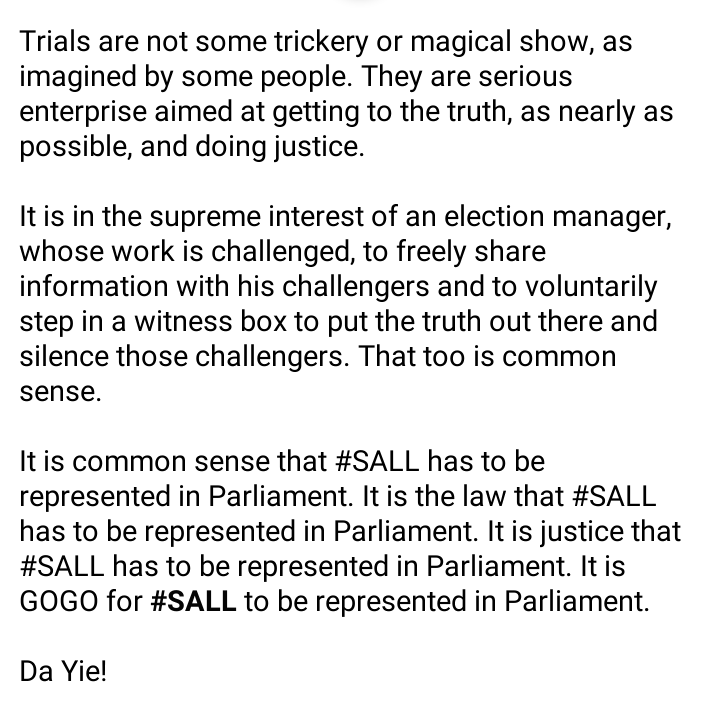 Kwaku Azar also stated that common sense allows political parties to retrieve informations from their opponents and with that, they can put their opponents in the witness box either by voluntary or involuntary invitation. In his own words; common sense tells us that we cannot force words out of people's mouth and we try that, we might get into trouble. This means that even if you call a witness , the witness can refuse to talk if it will harm his/her reputation but the witness must mount the box and invoke the privilege.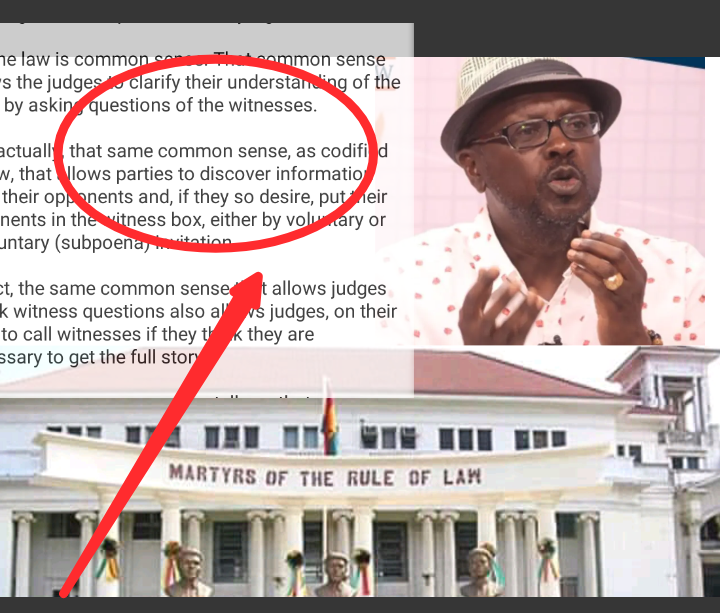 The law professor concluded by saying that it is common sense that SALL has to be presented in the house of parliament and it is the law and justice that SALL has to be presented in the parliament.
Content created and supplied by: TheExecutives (via Opera News )