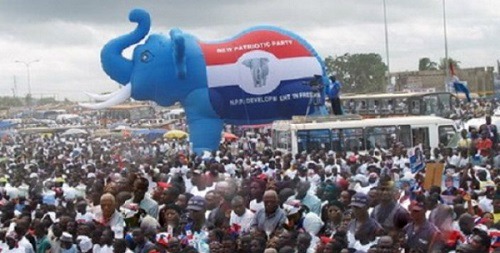 Youth of ruling New Patriotic Patriotic party in the Daboya/ Mankarigu Constituency of the Savanna region have called for the dismissal of their youth Organiser who they accuse of exploiting his office for personal interest rather than that of the party.
Mr. Ibrahim Al – Amin last week broke ranks with his party to address a press conference where he appealed against the re-appointment of the area's DCE, Hon. Adam Eliasu Red Bawa.  Mr. Amin accused the DCE of neglecting the support base of the party and failing to unite a diverse North Gonja District.
The Conference did not sit well with the rank and file of the party of being a traitor and over 400 members of various youth groups have now signed a petition calling for his suspension or outright dismissal. The youth say their leader's action is treacherous and if not checked may cause disunity and erode the gains made by the party during last year's polls.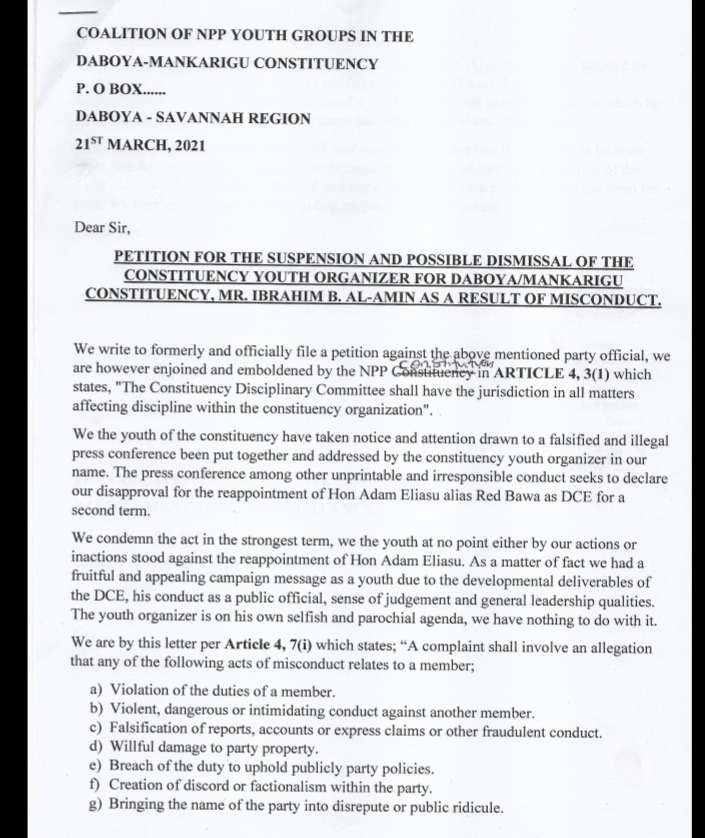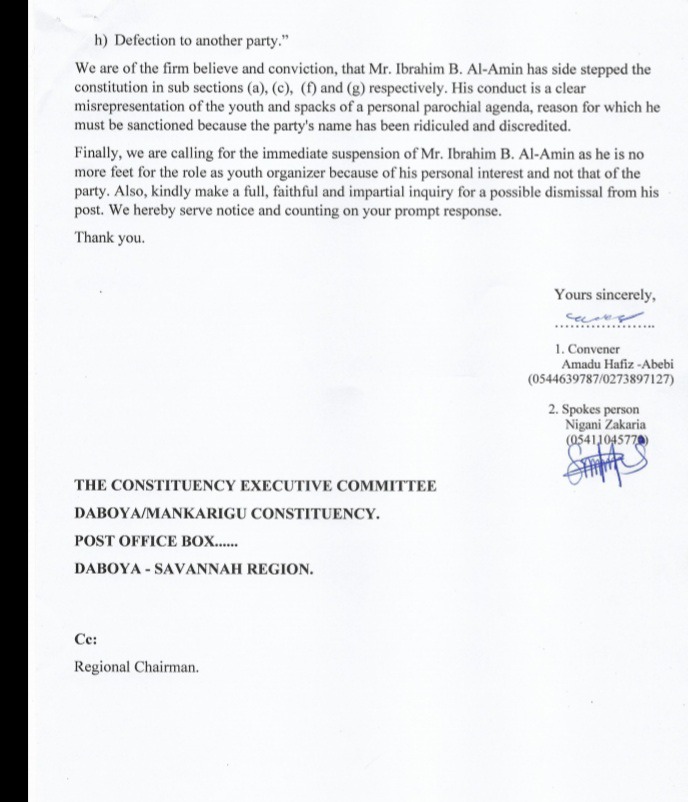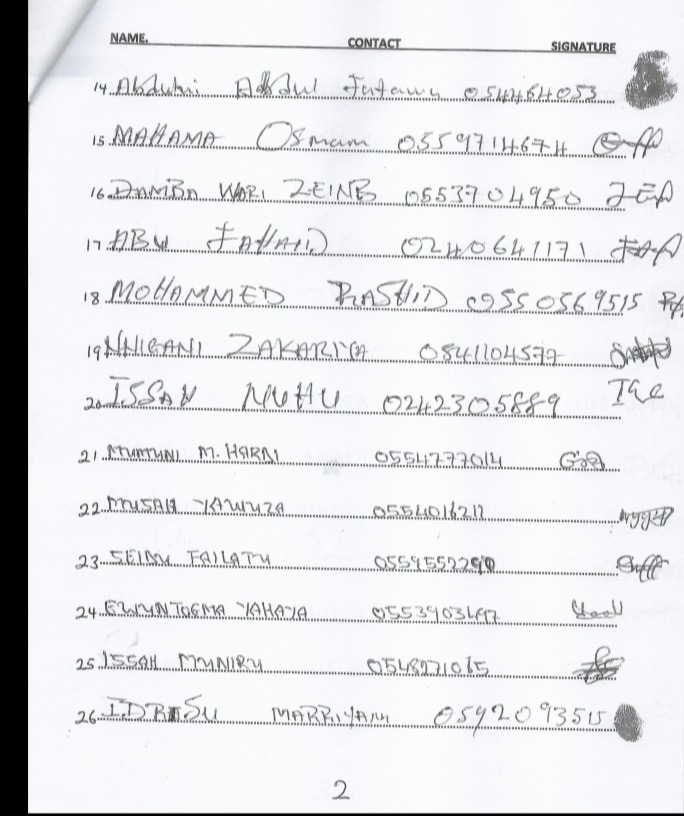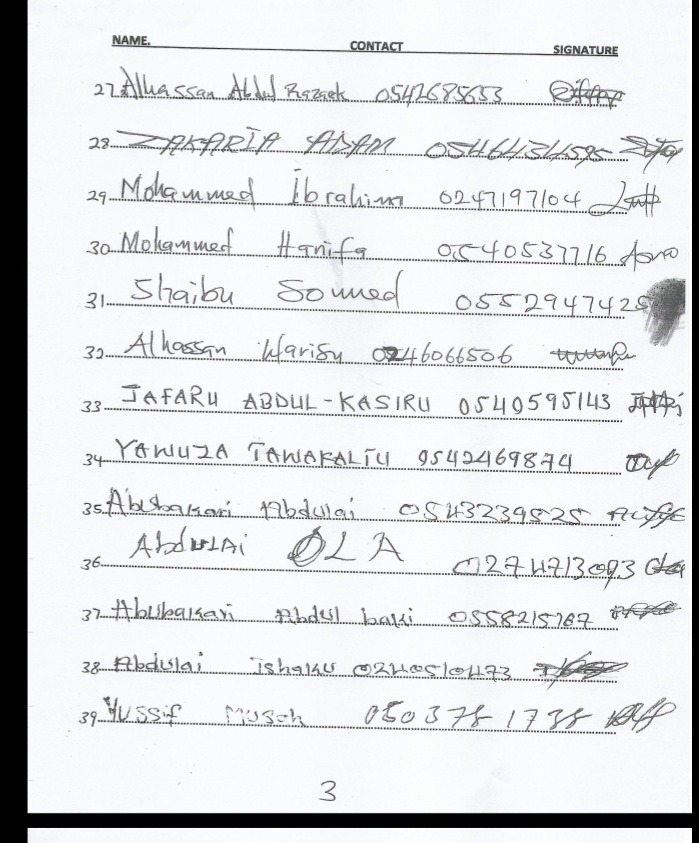 Mr. Al – Amin also submitted during the conference he was speaking the voice of all youth groups in the constituency who expressed their dissatisfaction in the DCE during a consultative meeting he held with them.
The group has also denied the claims, saying the Organiser indulged in a dishonest adventure with his presser as no meeting was held with him where dissatisfactions in the work of Hon. Eliasu Red Bawa was expressed. The coalition of youth groups have instead thrown their weight behind the reinstatement of the DCE, saying his good works led to the NPP winning the Daboya Mankarigu Parliamentary seat from the NDC.
Content created and supplied by: Kumbundoo (via Opera News )