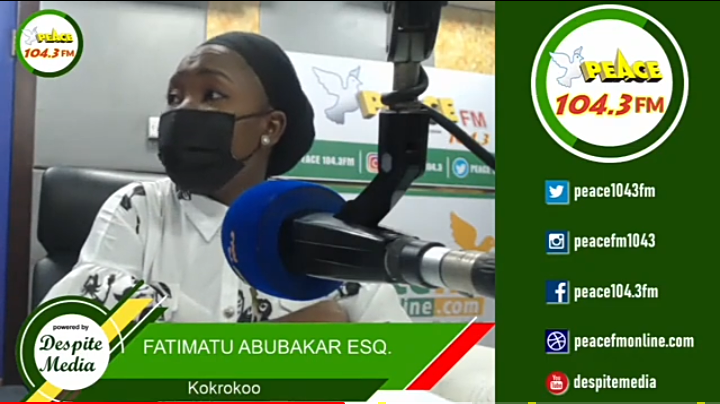 In an interview today on Peace Fm, the intelligent and what many will regard as Tsatsu Tsikata's female rival spoke about the petition so far, this was what she said: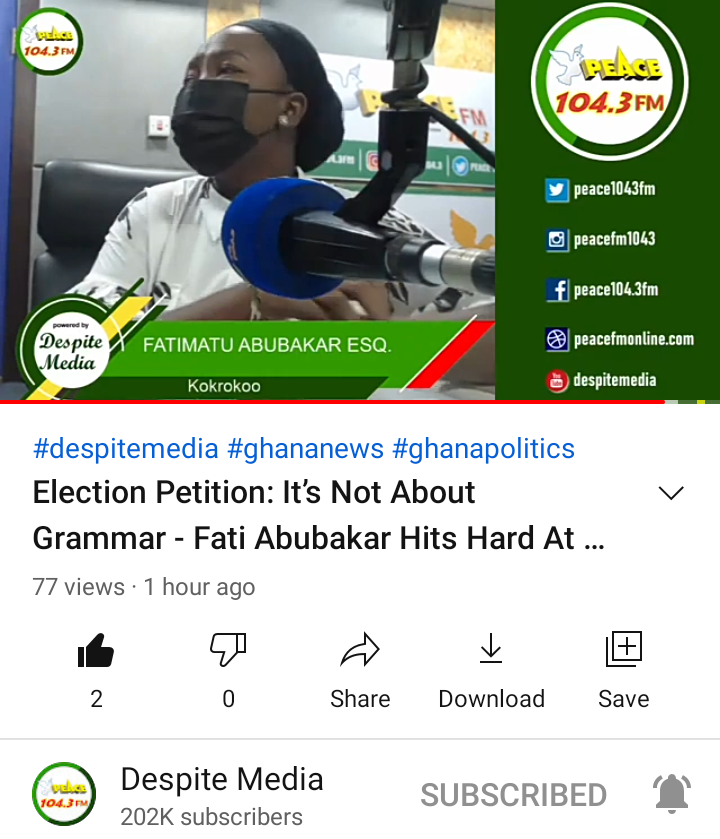 The 1st and 2nd Respondent have closed their case, the council for the petitioner also said they have said what they had to say. The testimony and the witnesses, that's the peak of it. The court made it known to the first and second Respondent of any witnesses to present of which they both stood their grounds on the fact that, their claims don't hold water so the Supreme Court should stand on their evidence to pass his final commands.
Upon saying this, Tsatsu Tsikata stood up saying Jean Mensa should mount the witness box to be cross examined. The Court also said referring to CI 47 as amended by CI 87 of Rule 3E sub rule 5 on witness conditions states that, we can ignore what you've said if you don't have evidence and the Respondent you are placing before the court can pass his words on the petitioner's witness as hearsay evidence.
No one can be forced to come and testify. He further turned back to reopen a case he himself closed and this was his motion, "Motion of Notice on Leave To Reopen Case of Petitioner To Enable Chairperson of Electoral Commission To Testify". He has reached his limit for we expected something of another witness or another evidence but he wants to force EC into the box. Too much grammar of two hours and 3 hours wont solve your case.
When he comes to court, he must come to court on the strength of your own case not the weakness of your opponent's case.
Fatima Abubakar finally said revealing that, evidence wins you case and not grammar, she teased.
Content created and supplied by: OheneBoy (via Opera News )