Jacob Zuma is a South African politician who served as the fourth President of South Africa from the 2009 general election until his resignation on 14 February 2018.
He also served as vice president of South Africa from 1999 to 2005. He was later dismissed by President Thabo Mbeki.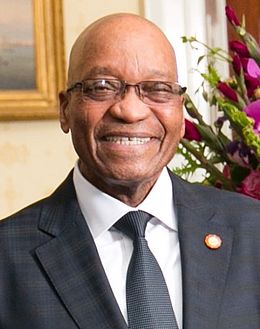 As a politician, Zuma has been in so many legal battles, ranging from r&pe charges, corruption and other financial crimes. Most of these charges were dropped at the long run.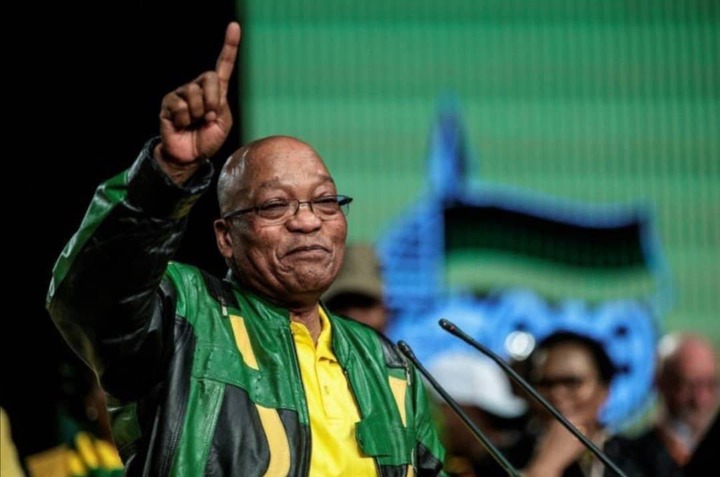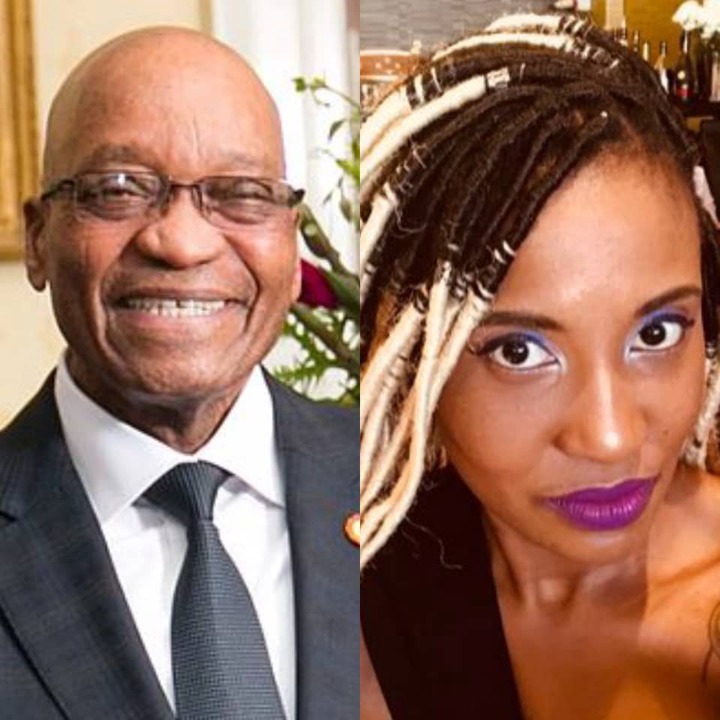 One of Jacob Zuma's daughter who goes by the name Dudu Zuma Sanbudla on Twitter had posted a picture of herself and her father with a caption "This is my father @PresJGZuma with whom I am well pleased."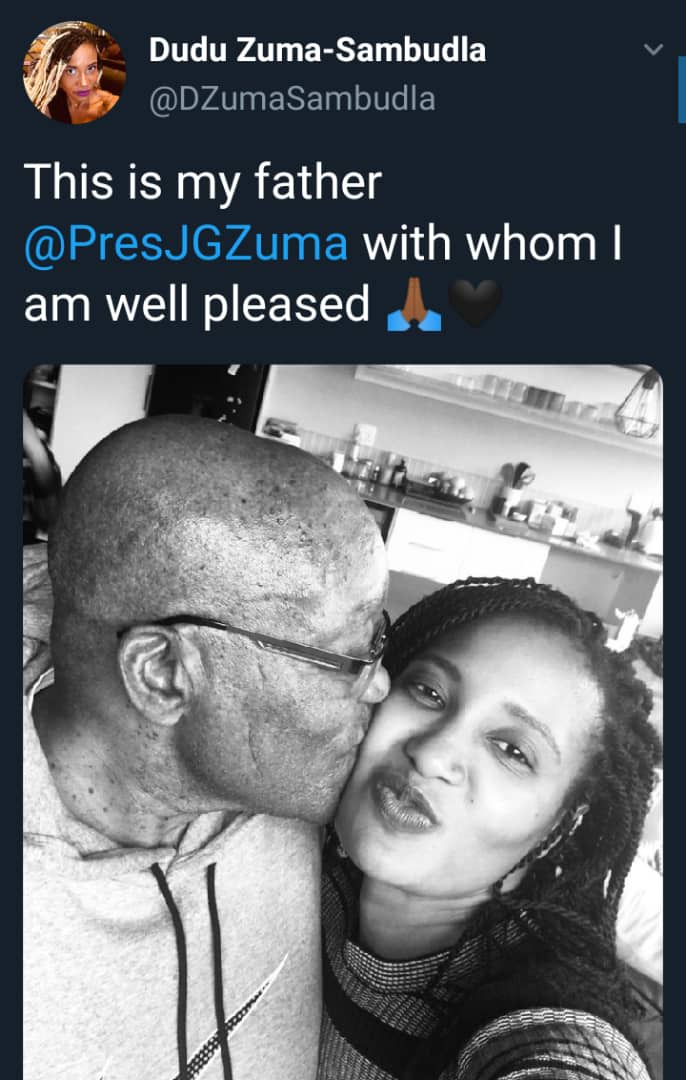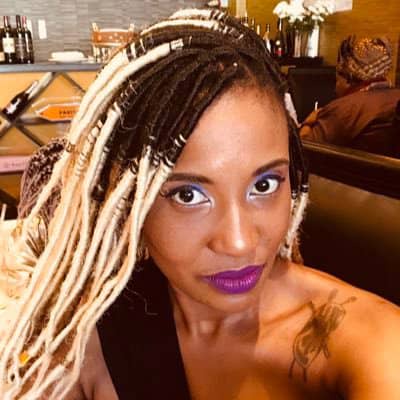 This is Dudu the former President's daughter.
This obviously didn't sit well with South Africans because they went to the comment section to unleash their anger... See some comments that caught my attention:
Tell him to stop running away from the commission. He has been threatening to expose the corrupt ppl in govt and now is his chance...or does he want to take that important information to his grave ?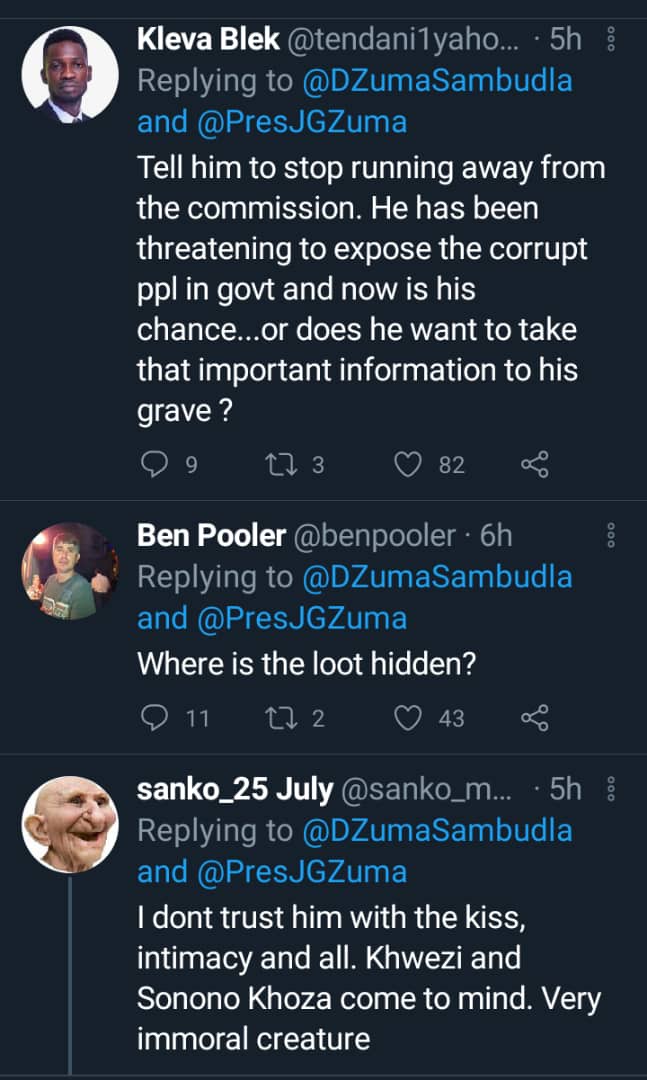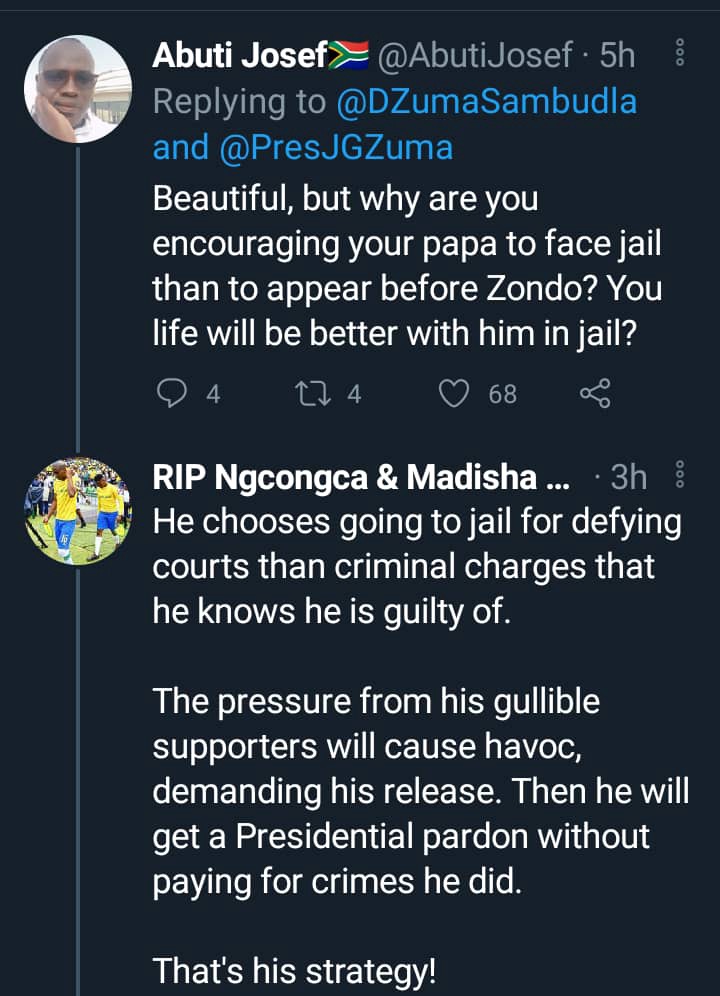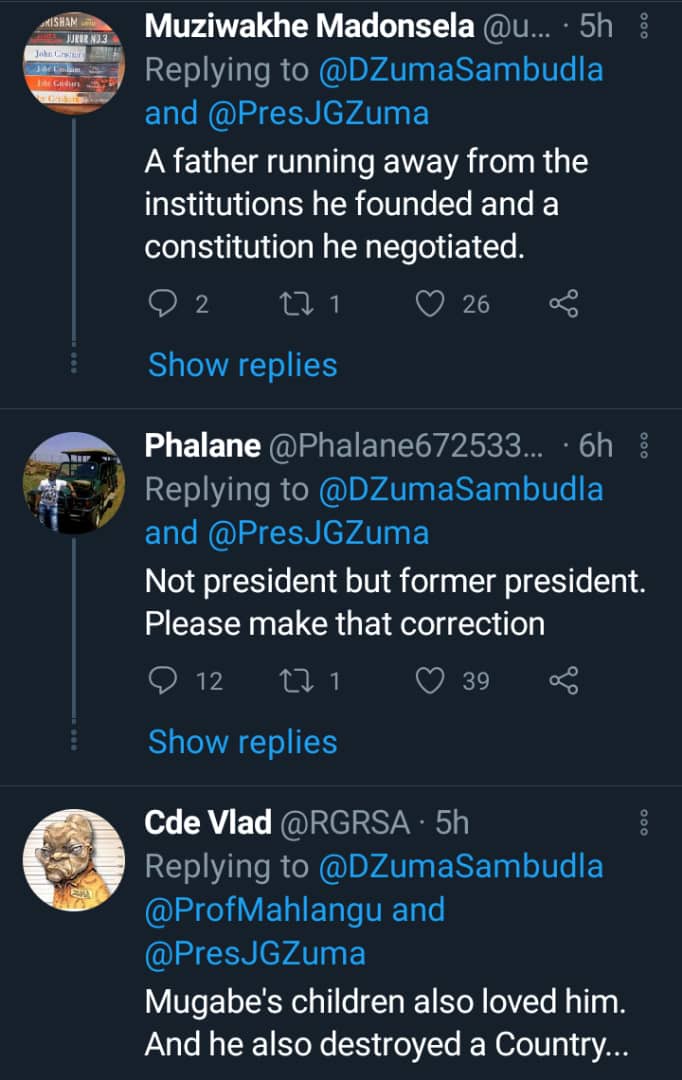 More pictures of them together: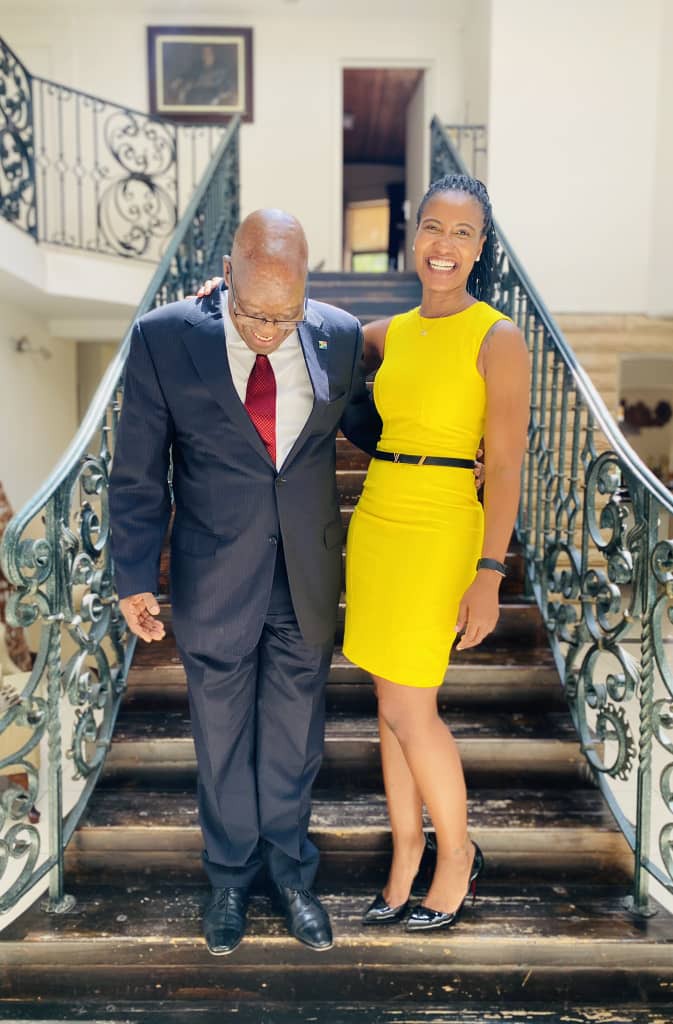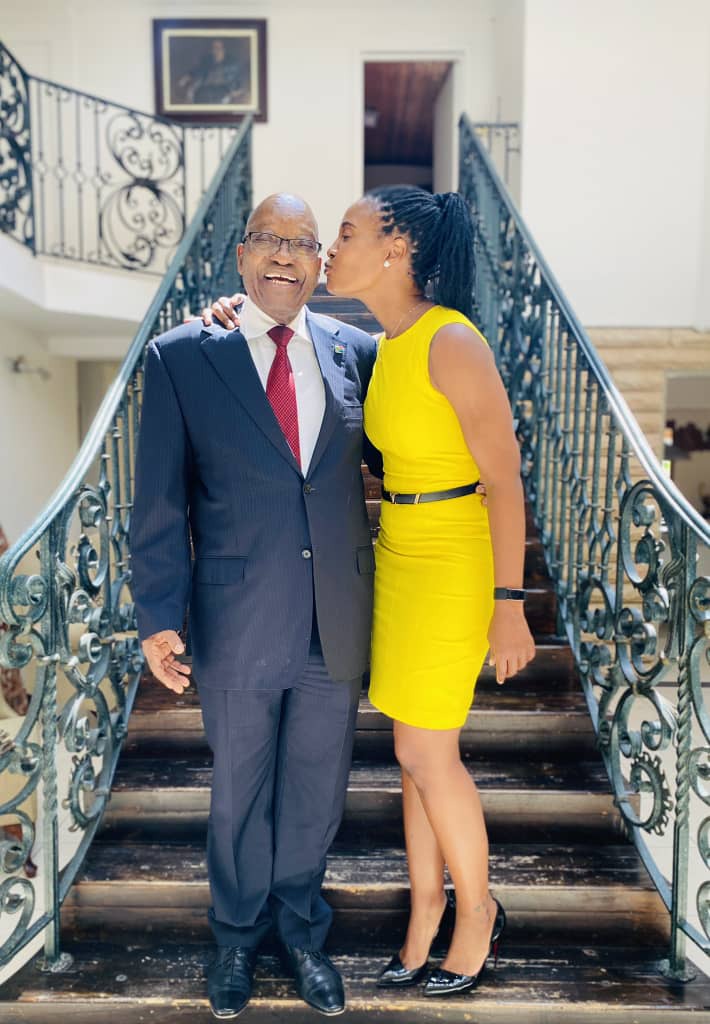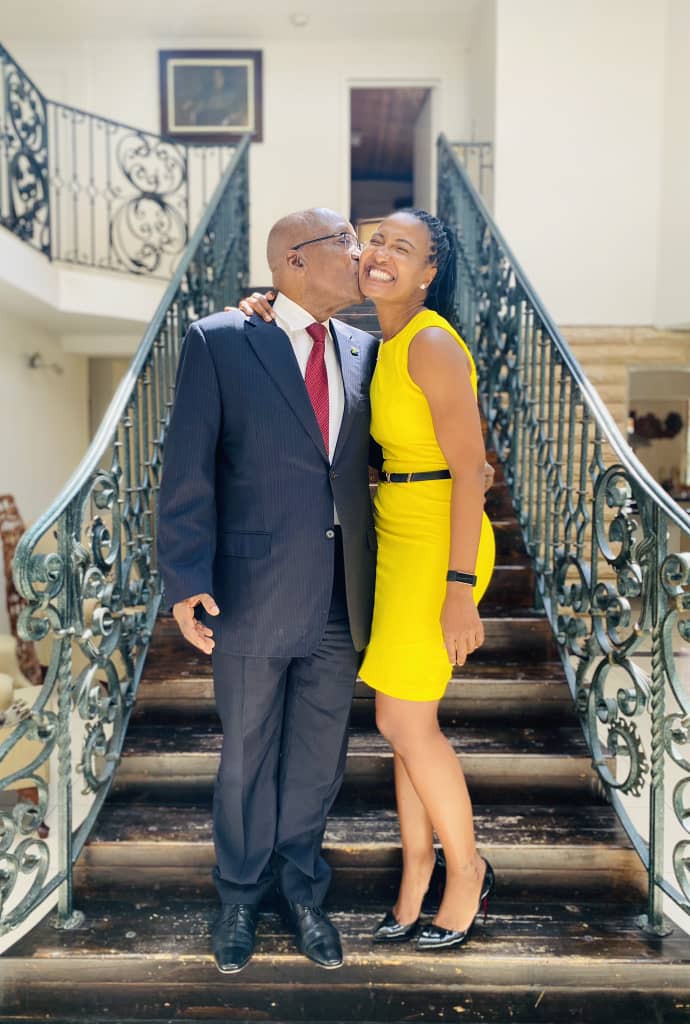 Content created and supplied by: PrettyLady (via Opera News )