Hon. Dr John Osei Bobie Boahin is the Municipal Chief Executive of the Suame Municipal Assembly.
In an interview, Dr Osei tells that Lawyer Tsatsu Tsiksta is following his Excellency John Dramani Mahama to destroy his hard-earned reputation.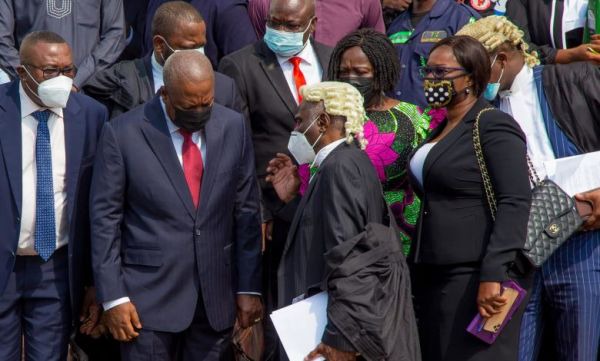 He said that Tsatsu Tsikata for the past years has done so massively well and earn so much respect in law and has gained so many titles in law, so he does not know why Tsatsu Tsiksta want to destroy all the reputation over a petition which has no end.
He then added that Mahama and Tsikata will be used as questions for students to answer in section A where possible answers are given and the questions will be like;
1. Who was the lawyer who sent so many applications to court?
A. Mahama
B. Tsatsu Tsikata
C Tsikata Mahama
D. Mahama Tsatsu
2. how many rejections did lawyer Tsatsu Tsikata got in court.
A. 4
B. 6
C. 7
D.5
What was Rojo Mettle-Nunoo served with at the EC chairperson office?
A. Tea
B. Milk
C. Bread
D. None of the above.
Dr Osei did not end it there, he continued and said Mahama should know that his own followers are fed up with his petition as now they seek answers and demand for their own collations results.
Please anyone who know the answers to the questions can answer them in the comments section. And not forgetting to like and follow
Content created and supplied by: Glasss (via Opera News )