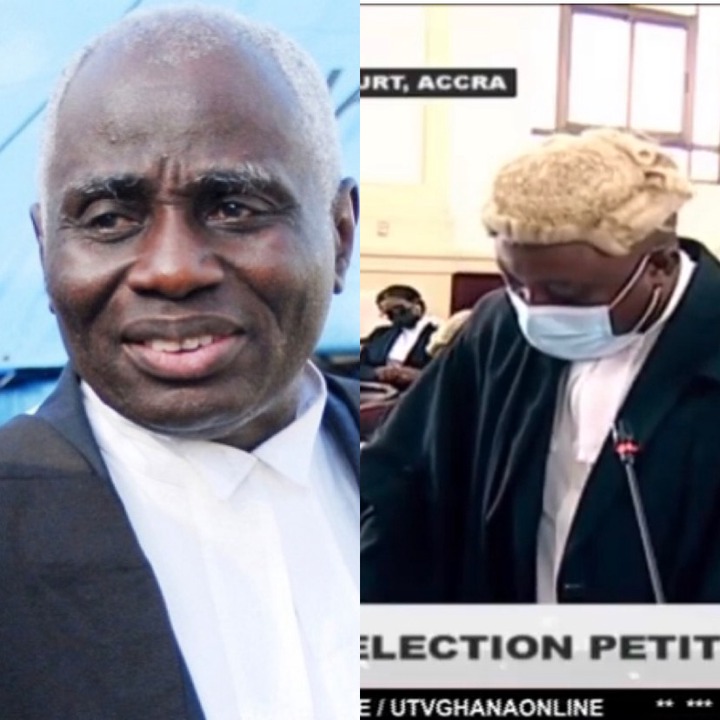 The Supreme Court in an ongoing election petition have once gained massive attention or gained popularity with the legal blow exchange between the legal council for the petitioner, John Mahama and the first and second respondents and the legal team head, Lawyer Akoto Ampaw.
Lawyer Akoto Ampaw in his defense against the electoral commission boldly made some allegations today and caused massive stir whiles placing the Ndc in a very tight corner.
Sometime in the ongoing petition, the legal head for the petitioner, Lawyer Tsatsu Tsikata made some allegations regarding how the electoral commissioner could give some results which were allegedly different from that of the returning officers during the election and causing problems.
Lawyer Akoto Ampaw and his team were further accused for not filing their witness statements in which he boldly spoke in defense against this claim as he revealed that his council had been the first to file the witness statements.
Akoto Ampaw further revealed that it wasn't necessary to reopen the case for the petitioner, he made some very important statements and petition before the court in reference to a case in 1982, Ghana law report 525 where their Lordships, the judges handled the case.
The Ndc were seriously hit from all angles in determination of the Npp to sabotage the goals of the Ndc in reopening their case which is directed at he, Akoto Ampaw and his team.
Though it is almost impossible to tell what the outcome would be, it sounds as a tough time for Tsatsu Tsikata and the Ndc.
Let's know your thoughts on this in the comment box below.
Content created and supplied by: HotNewsgh_official (via Opera News )