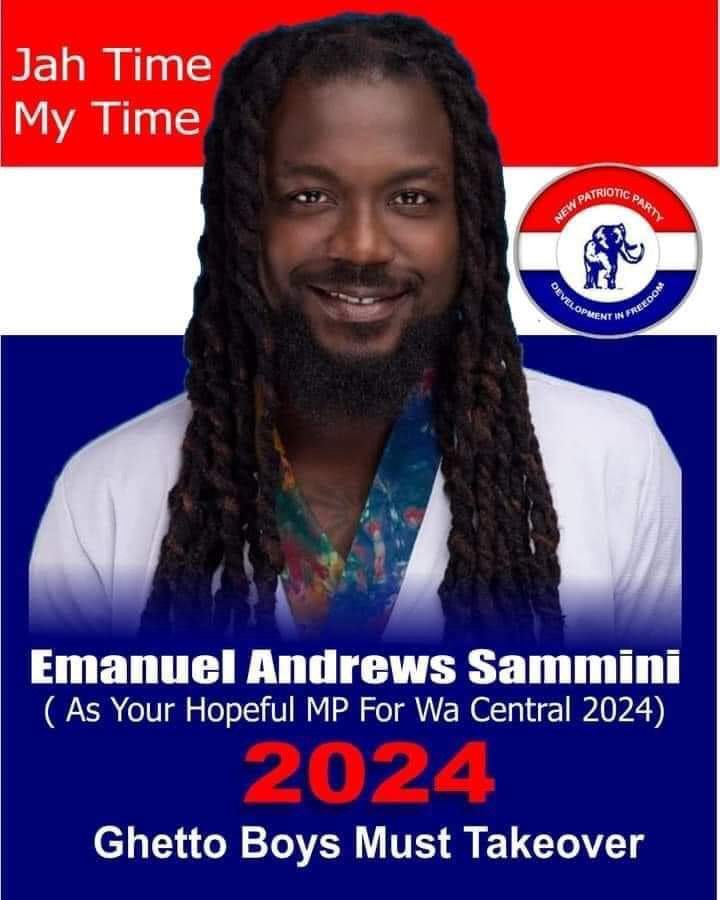 A famous musician in Ghana 2024 parliamentary election poster pups up online today 29th March, 2021, Aspiring for Member Of Parliament for Wa Central Constituency on the tickets of the New Patriotic Party.
Emmanuel Andrews Sammini popularly known in the Ghana music industry as Sammini has finally joined the New Patriotic Party's race by showing to the people of Ghana his political ambitions in 2024.
Some members of the New Patriotic Party in the Wa Central in the Upper West Region of Ghana are shocked after posters of a dancehall artist Sammini popped-up on the internet as an Aspiring Member Of Parliament for the constituency.
The poster which was posted on Facebook bearing the images of Emmanuel Andrews Sammini and the NPP colours also has the inscription "Jah Time, My Time" and "Ghetto Boys Must Takeover".
Meaning that, the time has come for Rastafarians to get into politics and to be part of the National development. And he Emmanuel Andrews Sammini is the first ever incoming Rastafarian Member Of Parliament of the Republic of Ghana.
Ghanaians reacts to this poster below: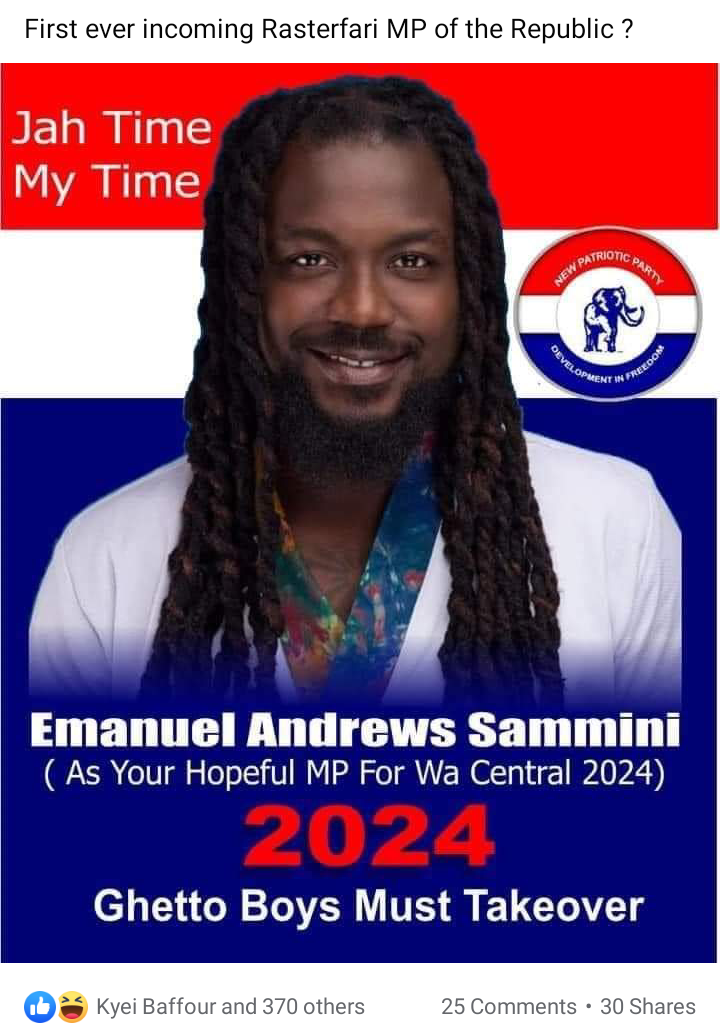 Content created and supplied by: GH_InformationCenter (via Opera News )