It has come to the notice of the National Service Scheme Directorate some unacceptable attitudes being exhibited by some service personnel who are undertaking their service for the year 2021.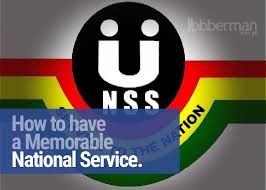 For this and other reasons, the Scheme wishes its personnel to take note of the following;
OFFENCES UNDER THE NATIONAL SERVICE ACT, 1980 (426)
• Evasion
Any person called for national service who is not available or does not report at his/her service post, within a period of three months after close of posting, and without proper authorisation from the National Service Board, shall be considered an evader and the appropriate sanctions shall be evoked under Act 426 Section 28 (c).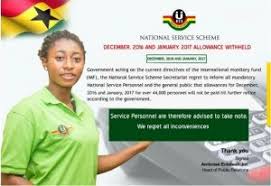 • Desertion
A service person that takes posting but does not complete the full period, without proper authorisation from the Board, shall be declared a deserter and appropriate sanctions shall be applied against him/her. Three months after desertion, the service person shall be declared an evader. Any national service rendered before desertion will be nullified and personnel on reporting back to the National Service Secretariat shall be made to start the service afresh.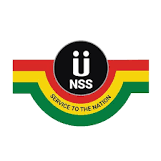 • Self-posting
Service personnel who post themselves to establishments/institutions other than those, to which they were officially posted, either with or without the connivance of the officials and Heads of those establishments, shall be declared self-posters and the service with the establishment shall NOT be recognised as national service, and the appropriate sanctions shall be applied against them.
• Absenteeism
National service personnel who absent themselves from work without approval of their Supervisors/Heads of the institutions/establishments will forfeit their allowance for the number of days they were absent. The daily allowance shall be calculated based on the number of working days in the month.
Where the service person is being paid through the Government Treasury, the amount shall be deducted at source and paid to government chest.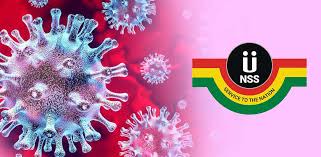 For Service Personnel working with Statutory Boards, Corporations, Universities, Banks, Churches or quasi-church organisations and private establishments, the amount shall be deducted at source and paid into the coffers of the organisation concerned. Such service personnel shall be issued with an official receipt.
Another important issue has to do with the signing of attendance book. It is based on this that it will be known whether or not a personel is on post. It could be that a personel is on post but due to his/her forgetfulness or refusal to sign the attendance book will means otherwise and the penalty for Absenteeism will be applicable to the victim. 
Thanks for reading and continue to have an excellent service.
Please share and comment
CONTINUE TO FOLLOW BY PRESSING THE (+). BUTTON FOR MORE UPDATES.
Content created and supplied by: GES. (via Opera News )