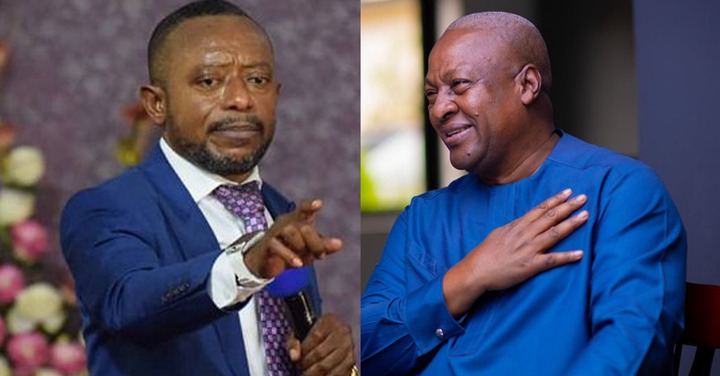 Founder and leader of the Glorious Word Power Ministry International, Apostle Dr. Isaac Owusu Bempah has indicated that, God gave former President John Dramani Mahama and the National Democratic Congress, the number two position on the ballot paper to signal the defeat which awaits them in the 2020 general elections.
He indicated in an interview with Kwame Nkrumah Tikesie on the Ade Akye Abia morning show on Okay FM few moments ago that, the balloting shows Nana Addo Dankwa Akufo Addo will always be above John Dramani Mahama.
He adds that, God gave the number one position to Nana Addo Dankwa Akufo Addo to send a message that, he is winning the election on a one touch victory.
"It is God Who make kings. He has already made Nana Addo the President for a second term, with the number one position. John Dramnai Mahama should know that he will always be behind Akufo Addo and that is why God gave him the number two, to give him that simple signal.
I have always said that, John Dramnai Mahama will never win this 2020 elections and God has confirmed it through the balloting". Apostle Dr. Isaac Owusu Bempah noted.
He says John Dramani Mahama will be number two after the elections after Nana Akufo Addo had been declared winner and that is what God has arranged on the ballot paper.
Content created and supplied by: NanaKwameBafo (via Opera News )