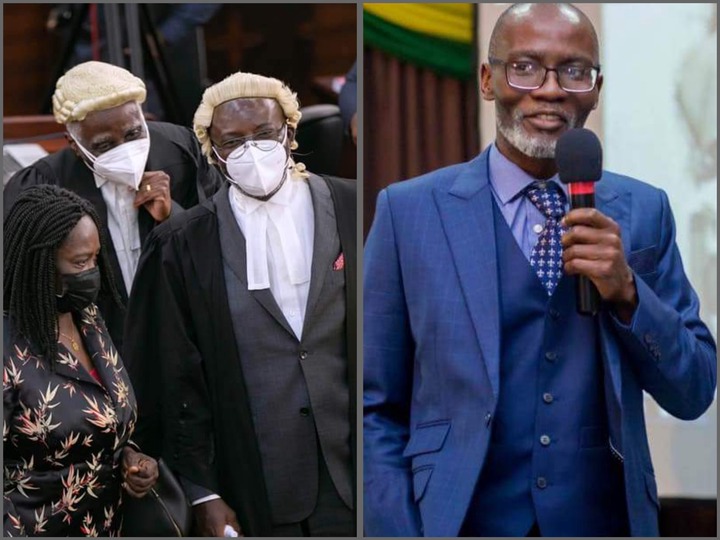 A leading member of the ruling New Patriotic Party (NPP) Gabby Asare Otchere-Darko has sparked yet another controversy about the ongoing election petition filed by John Dramani Mahama. Gabby seems to provoke the opposition National Democratic Congress (NDC) and the petitioner about the fate of their case before the Supreme Court by capitalizing on their 'distressed' state about the rate at which the court is dismissing their applications to move certain motions in the court.
On his Twitter handle, Gabby remarked that there is nothing that a party that holds a belief that justices had a predetermined agenda towards a case should have reconsidered their application at the initial stage even before it was filed. His comments mock an argument made by the lawyers of the petitioner and the NDC that the 7-member justices of the Supreme Court are biased against John Mahama.
In his tweet, Gabby Asare Otchere-Darko indicated that such preoccupation should have been enough for the petitioner to have realized that his case was 'dead on arrival.
"A "predetermined" case before 7 judges is, in my view, one that can be said to have been dead on arrival - ab initio. That, it is so bad that you ought not to have filed it at all. Predetermined by a pre-existing no cause of action. Just helping a friend out at, that's all..."
So far, about half a dozen applications made by the petitioner have been dismissed, and the case is drawing to its conclusion. The evidence as observed from the various proceedings makes one believe the court might dismiss their case on grounds that counsel for the petitioner had failed to provide evidence to back his claims of vote padding and electoral irregularities, and above all constitutional breaches as alleged to have been committed by the Electoral Commission Chairperson, Jean Mensa.
In the ruling of the court yesterday, the Chief Justice Kwasi Anin-Yeboah stressed that the counsel for the petitioner lead by Tsatsu Tsikata failed to provide convincing reasons for which the court need to review its decision on February 11, 2021 that objected to a subpoena to be served on the EC Chairperson, and also reopen the case for further amendments of case.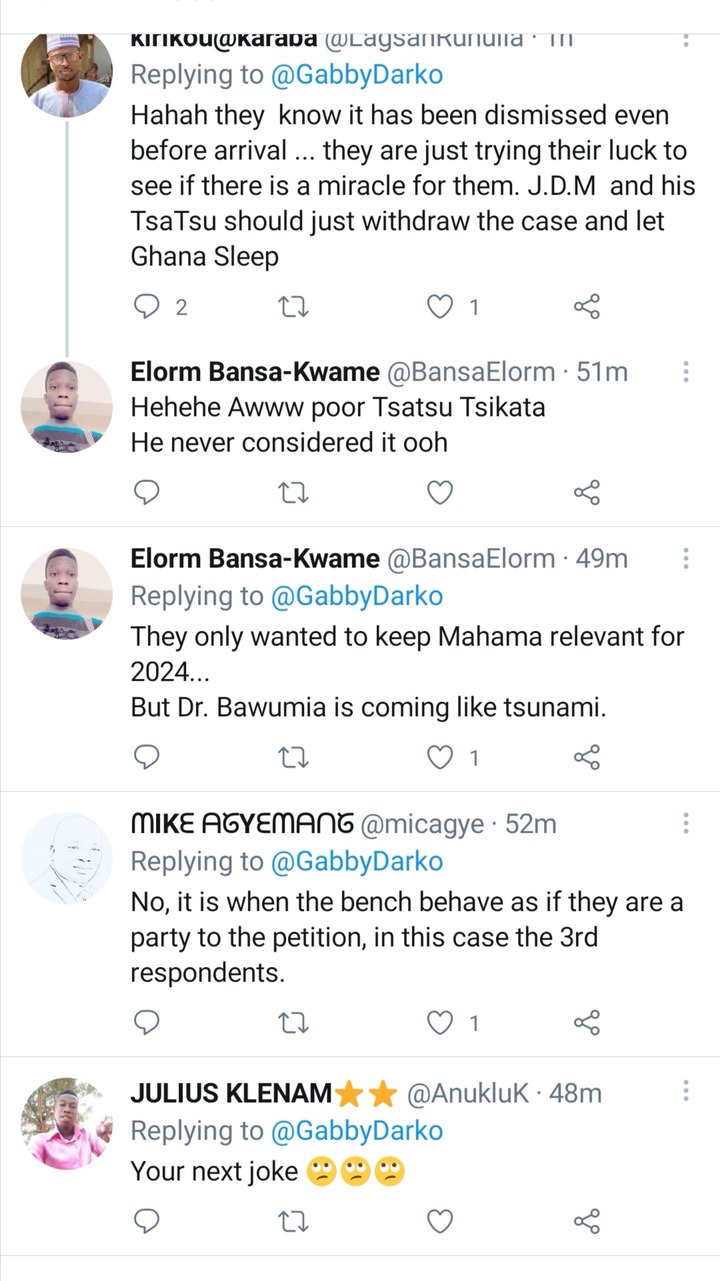 Some Ghanaians who say the post retweeted with comments that affirmed Gabby's remark. But then it's just as early for others to come to that reality. One said it was a joke, and expect Gabby to come with something better.
Follow the conversation here.
Content created and supplied by: Tinch (via Opera News )