A concern citizen in the Upper West Region Capital, Wa, Mr. Tinus Tuozie has written an open letter to the Chief Justice of the Republic of Ghana, Justice Anin Yeboah urging him to abolish the media engagement that both the Petitioner's and Respondent's Lawyers in the ongoing 2020 Election Petition hearing at the Supreme Court.
According to him, the platform have become an avenue for deliberate distortion of Court Proceedings. He said, such media engagements if not abolished would result in public misinformation of true Court proceedings and hatred among the citizenry.
Below is his letter published on his Facebook wall.
👇
Dear Chief Justice,
Please, abolish the media engagement after court proceedings to avoid hate and deliberate distortion of facts. 
What is the essence of the post court media engagement when everyone is watching the proceedings in court? 
You allow people to come create more confusion after watching everything for ourselves. 
If Ghanaians can't understand the proceedings, it's not the post court commentary that will make us understand. 
At best it's just an opportunity for the propaganda machines to get at each other with the intention of playing with the emotions and minds of Ghanaians. 
You can't deliberately till what we have all seen play out in court in your favor. This process is rather damaging the court and the Justices. 
My opinion your Lordship. 
If you so please. 
Concern Citizen.
TINUS TUOZIE. 
.....🇬🇭🙏🚴💯
Mr. Tinus Tuozie is a well respected journalist who work with a commercial Radio Station, Radio Waa 92.1MHZ as the head of programs for the FM station. He is also the host of the station's morning show on every Monday to Friday from 6am to 10am.
The fast becoming popular journalist also host many high profile political leaders on his programs and has been described by many, as one of the most brilliant media personality in the Upper West Region.
Meanwhile, the Supreme Court has set Thursday, 18th February, 2021 to hear the closing addresses of both Counsel for the Petitioner and the Respondents.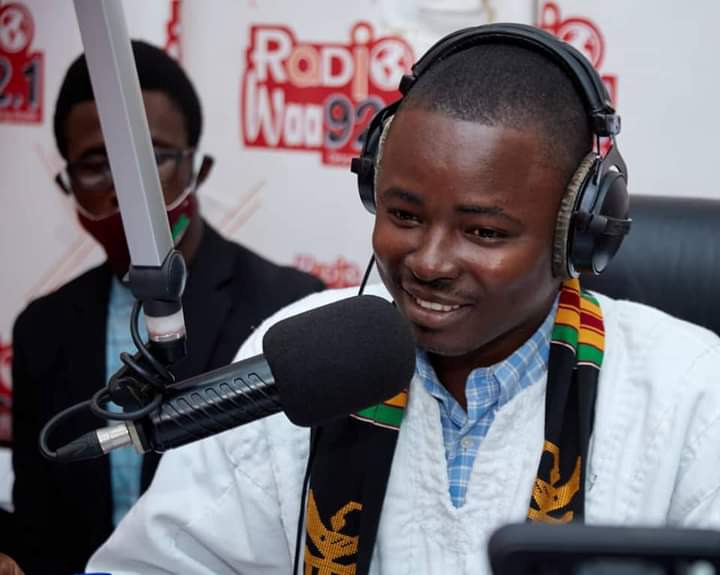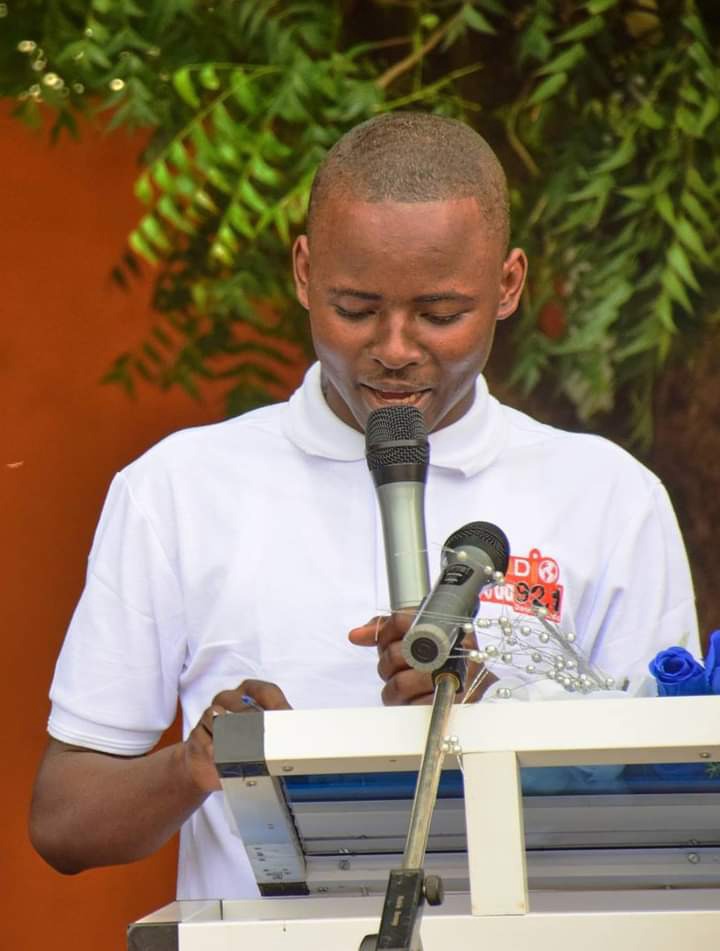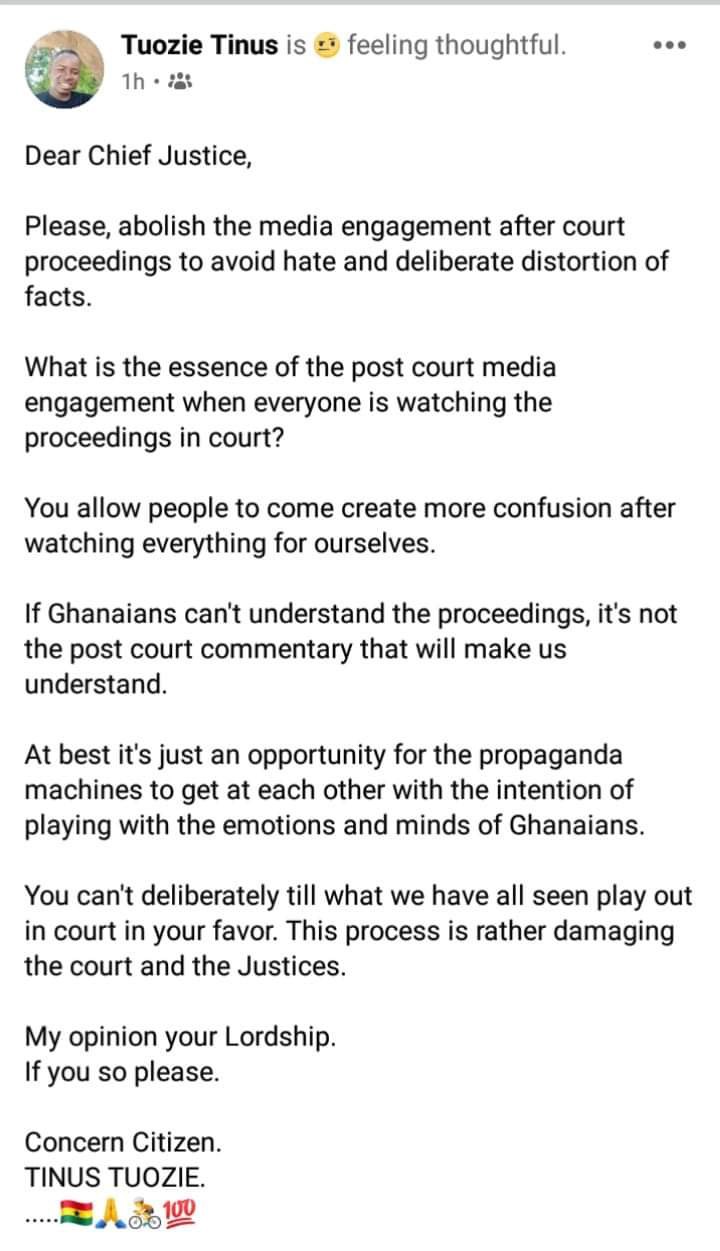 Content created and supplied by: HONALITU (via Opera News )