Posterity has indeed come a long way to judge us for the many atrocities committed against ourselves and our home- planet earth.
It took Malcolm Muggeridge a renowned poet and writer, to depose to the facts that mankind has become vile, since we labor daily to destroy ourselves and our environment. Therefore we have had to pay the monstrous price for our actions-
In his favorite quote, Malcolm Muggeridge said in quote,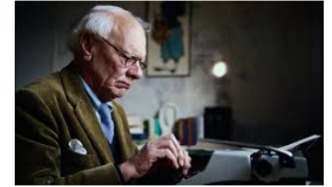 "It is difficult to resist the conclusion that 20th century man has decided to abolish himself. Tired of being himself, he has created boredom out of his own affluence , impotence out of his own erotomania, vulnerability out of his own strength; He himself blows the trumpet that brings his own city walls crushing down; until at last, having educated himself into imbecility, having drugged and polluted himself into stupefaction; having labored with needles and scalpel to make himself fewer; he keels over a weary battered old brontosaurus and becomes extinct."
Indeed, we have never had a generation so bored with just everything although surrounded by ecstasy and pleasure; and even in the face of abundance, especially in the areas of technology and science, we are still incapable to satiate our desires. By a click of a button we are able to have for ourselves experiences and all that we could ever desire. Systems in place, for instance, fast foods to fast coffee making machines to sophisticated phones and super computers all add up to a world far advanced and evolved to enable us feel fulfilled, and to satisfy our curiosities.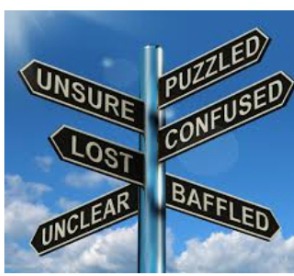 The treachery of justice in the face of the law, only has made our leaders invariably unaccountable to none.
What really happened to us millennials? What really went wrong with our hopes and aspirations for a brighter and better future as it was handled down to us by our predecessors?
The thread of bigotry spurned into the affairs of human rights has only enabled us to be delusional. We unknowingly dehumanize humanity at the costly price of lawlessness and rob with our left hand what we have willingly paid with our right hand.
Love and equity is completely lost on a generation like ours that only knows how to make and unmake friends by a click on a computer.. Capture sad moments on phones and share them without an inkling to want to help persons in trouble.
It was Chinua Achebe a renowned Nigerian writer who ones said in his book "things fall apart"; a quote he himself borrowed from William Butler Yeat's poem "The second coming"; "turning and turning is the widening gyre; the falcon cannot hear the falconer; things fall apart the center cannot hold. Mere anarchy is loosed upon the world".
it is in the spirit of this quote that I also ask in a language popular and common to the people of Nigeria's Pidgin dialect; "who cause am?" or "who is to be blamed?"
who is really to blame for the lawlessness,crime, and increasing degradation of the public moral fiber.
The indiscipline, the breach of human rights at the expense of upholding same, the bastardization of the law, resulting in the mere premature ejaculation of justice; as we struggle to tilt the weights on the balance of justice and mercy.
indeed fellow brethren help me figure this out as I still can't help but ask "who cause am?"
Content created and supplied by: ELIJAHPENDACEN (via Opera News )