1) Withdraw Hawa Koomson's appointment - Development Expert to Akufo-Addo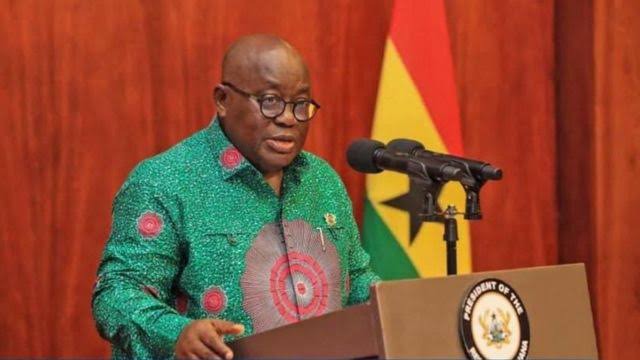 Sustainable Development expert, Michael Ebo Amoah has said if President Akufo-Addo is minded by the responses following the vetting of Mavis Hawa Koomson, he would have to withdraw her appointment.
Speaking with Kwabena Agyapong on Rainbow Radio 87.5Fm, he stated that Mavis Hawa Koomson should not be the minister for fisheries and aquaculture because she lacks the knowledge to manage the ministry.
He furthered that if Hawa Koomson could not even answer a question posed to her by Samson Ahi on what is fish farming, then she lacks what it takes to formulate policies for the sector.
Mr. Ebo Amoah noted it is not about the English language but her knowledge in the Fisheries sector.
He quizzed if Madam Koomsom would employ a graduate who comes to her for a job and performs poorly as she did.
The expert believes that "Hawa Koomson's performance was not about the queen's language. If she didn't even prove herself in terms of policy coherence, the understanding of the sector; that is the problem. She could not even answer the question on the sub-sectors of the ministry.
2) Paul Adom Otchere defends Hawa Koomson, calls her critics blockheads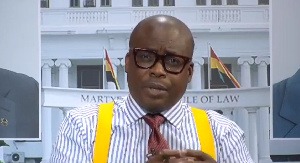 Metro TV Journalist and host of Good Evening Ghana, Paul Adom Otchere has jumped to the defense of the Minister-designate for Fisheries and Aquaculture on her performance during her vetting at Parliament's Appointment Committee.
Madam Hawa Koomson faced the Committee on Thursday, February 18, 2021, and a lot of people according to social media reactions seem not to be impressed with her performance, especially how she articulated herself.
Some people have also taken her on for what they say is her abysmal understanding of work around the ministry.
But reacting to the social media backlash in an editorial on his programme, Paul Adom Otchere berated critics of the minister-designate insisting that her critics judged her wrongly.
"If you look at Hawa Koomson's profile and you look at what she has achieved in her life, you will have to give her some credit. For three times she has delivered a seat for the NPP, which the NPP never won."
3) Ghana is headed for a big pit – Brigadier Joseph Nunoo-Mensah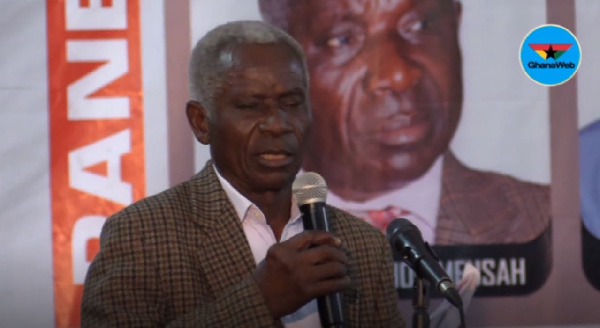 Former Chief of Defense Staff, Brigadier Joseph Nunoo-Mensah has bemoaned the lack of direction in the country's governance.
According to him, it is not known where the country is marching to.
The Former Chief of Defense Staff, Brigadier Joseph Nunoo-Mensah was speaking on Accra-based Onua FM when he made this assertion.
To him, the country is now a confused state because "we don't know what we are doing and where we are going, everyone is on a different journey, therefore, everything is scattered".
He continued while lamenting on the state of the country "Where are we going, what are we eating but they will tell you Planting for Food and Jobs. Where are the food and jobs?"
4) Everyone opposing Tsikata's push for a Jean Mensa testimony is why we are in a mess - Franklin Cudjoe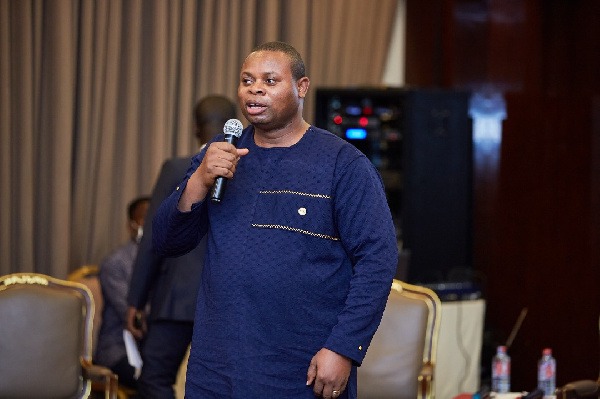 The President of IMANI Africa, Franklin Cudjoe believes that anyone who opposes Lawyer Tsatsu Tsikata's case for the petitioner, John Dramani Mahama, is part of the reason why the country is in a mess.
The lead counsel for John Mahama has advanced several arguments as to why the Electoral Commission Chairperson, Jean Mensa, must mount the witness box to testify in the ongoing election petition.
However, his subpoena and review of an earlier ruling have both been dismissed by the judges.
But Franklin Cudjoe, who is overwhelmed by the arguments made by Lawyer Tsatsu Tsikata so far, believes the veteran lead counsel for the petitioner, "is making a case for a giant step forward in decent constitutional order to stop abusive discretionary powers".
Mr. Cudjoe who made a post on social media is understood to have said that anyone who still does not understand why the EC chair must testify is the reason why "some small chieftain or princess with some power can abrogate contracts at will, saddle us with humongous debts or just announce election results like disco lights according [to] beats on the political dance floor".
5) Stop the ridicule and show respect to Tsatsu Tsikata – Sammy Gyamfi rebukes Oppong Nkrumah, Nana B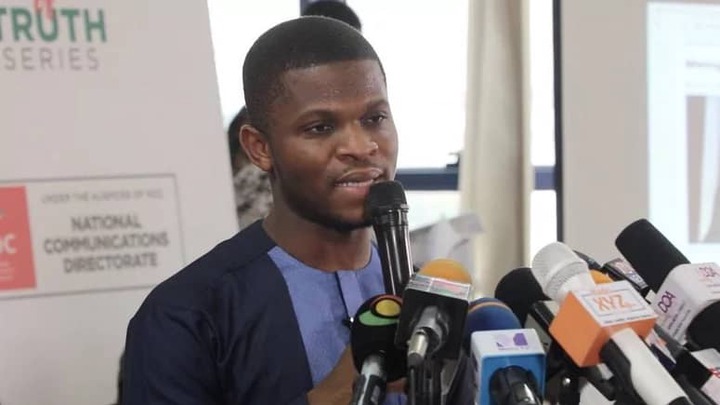 The National Democratic Congress (NDC) Communications Director, Sammy Gyamfi, has issued a piece of advice to spokespersons of President Akufo-Addo's legal team, Kojo Oppong Nkrumah and Nana Boakye, to be wary of their utterances about Lawyer Tsatsu Tsikata.
The NDC Communications Director expressed his displeasure at how his colleagues in the opposing party passed sarcastic comments about the lead counsel of John Mahama in the ongoing election petition.
According to him, describing a senior lawyer's argument in court as mere 'English and grammar' is disrespectful, hence they should desist from it since they're just junior lawyers.
"The disrespect from Spokespersons of the 2nd Respondent [President Akufo-Addo] towards the lawyer [Tsatsu Tsikata] for the petitioner in the course of these proceedings for us is very unacceptable.
"You hear them stand here and describe things that Counsel for the petitioner has said as English and grammar; "Lawyer Tsatsu Tsikata was just speaking English and not law."
Sammy Gyamfi further noted that although Mahama's legal team are observant of the lapses in the arguments of their opponents, Akoto Ampaw and Justine Amenuvor, they accord them with respect and do not subject them to public ridicule.
6) Better to be a fornicator than an LGBT' - NPP man
A communication team member of the governing New Patriotic Party (NPP), Nana Kay has stated the activities of the Les, Gy, Bisex ual, Trans gender (LGBT) in Ghana should not be entertained.
He opines that such activities are evil, devilish, and will incur the wrath of God on the country.
The NPP officer said it was about time leaders of Ghana rise up and speak up and be firm and demonstrate to the world that we are a sovereign state and cannot be forced to accept an evil practice.
He indicated that the western world cannot ask Ghana to accept LGBT activities.
He said persons who are promoting such activities should be arrested and prosecuted.
This he added is not a human rights issue as some human rights lawyers have argued.
Content created and supplied by: Kissykessy (via Opera News )