The defense minister Dominic Nitiwul who is also the member of parliament for Bimbilla constituency is constructing a community centre for the residents of Bimbilla in the Northern region.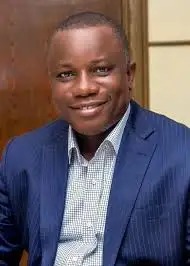 The residents expressed their happiness and reacting on the progress of the project.
They said that the community center would have great impact on both the youth and the aged and all persons who may come to Bimbilla one day.
The community center which is very larged will be decided into different sections like the swimming pool, conference room, stores to enable people rent and sell their goods and the rest.
This will serve as a ground for the musicians, actors and actresses to exhibit their talent and improve upon their area of development.
Some musicians have already supported the project in their own way and the Bimbilla Community is appealing to the general public that any who wish to help in this project is highly welcome.
The project is under construction in the Bimbilla municipal of the Northern region.
Content created and supplied by: Zy0z (via Opera News )