The two representatives of the National Democratic Congress (NDC) in the national collation centre, also known as the strong room appear to be the ones who have failed in the NDC's vigilance enterprise in the 2020 general elections, if their witness statements and accounts before the Supreme Court is to be taken serious.
One of the agents, Rojo Mettle Nunoo, a former deputy minister and an experienced political actor has been representing the party at the strong room for years. The other, a lecturer at the university of Ghana, Dr. Kpesah Whyte is equally not new in the game of politics.
These two were tasked with the responsibility of protecting the party's interest in the strong room where the final collation of the regional tallies are done and certified before the final declaration of the presidential election result.
Soon after the declaration of the 2020 Presidential election by the Electoral commission Chairperson, these NDC reps emerged with an allegation of being misled to move out of the strong room by Jane Mensah, only for them to see her declare the result at their back.
To summarise their allegations, taking from Kpesah Whyte's witness statement and his subsequent cross-examination and now Rojo Mettle Nunoo's, it's simply saying that, Jane Mensah instructed them to go and consult their flagbearer on a matter in dispute in the room.
They were to bring back feed from the meeting so that all outstanding issues could be settled before declaration.
For us, and for the purpose of this article, we say this is most absurd, and it is almost like an abdication of responsibility on the part of the NDC agents.
Come to think of it, is this not the same Jane Mensah, the NDC publicly announced that she has been brought purposely for a rigging agenda for Nana Addo? They said she could not be trusted. They had opposed everything she introduced since she assumed the office.
In fact, the NDC had a rough history with Jane Mensah since her days at the institute of Economic affairs (IEA) where she led the institution in organising presidential debates.
She is clearly someone who the NDC could not blink a second when she is in charge of an affair.
But, for some reason, both Mr. Rojo and Whyte will want us to believe that, they humbled themselves before this same Jane Mensah and followed her instruction to leave their duty post (Both at the same time) at that critical moment.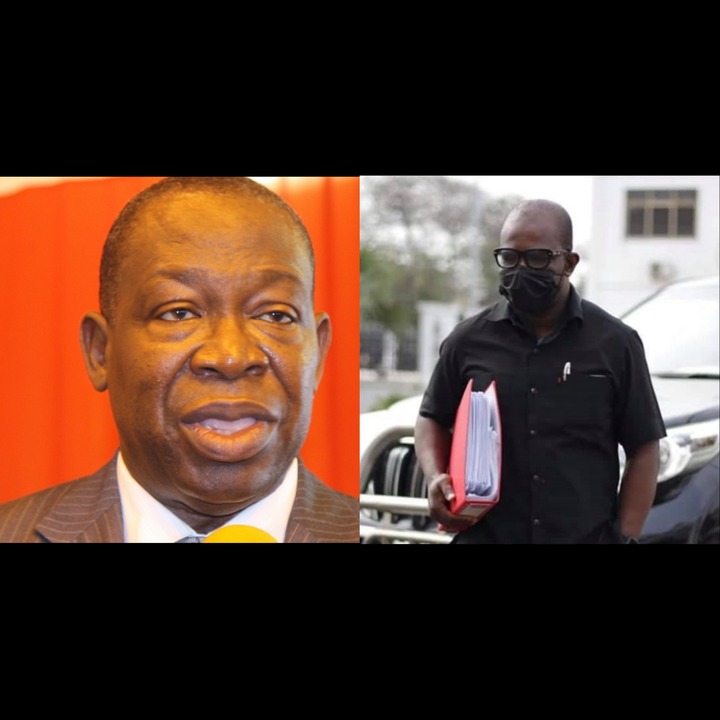 Well, they have themselves to blame if their story is even true. They have let the NDC down.
They should accept responsibility as a failed watch dogs of their party. In any case, Mr. Rojo had signed about 13 regional collation sheets out of the 16.
It is even embarrassing to have them pen these down as witness statements in the first place.
Content created and supplied by: Rasgambo1 (via Opera News )