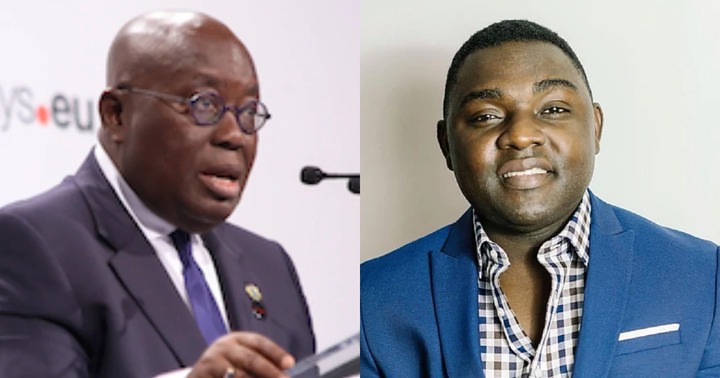 Ghanaian US-based investigative Journalist Kelvin Ekow Taylor keeps blasting the Journalists in Ghana and the leaders of the New Patriotic NPP for deceiving the country.
Kelvin Taylor who is not certain about the current situation of Ghana took it to his show, "with all due respect" burst out his dissatisfaction with the New Patriotic Party (NPP) government, led the Nana Addo Dankwa Akuffo-Addo, for deceiving the people of Ghana about the current Dumsor crisis.
According to the Energy Minister, the Dumsor crisis within Kumasi and the capital city of Ghana Accra will end before August. They are planning of taking the Marine plant to Kumasi which will solve the electricity outage in Kumasi.
Kelvin Taylor revealed all that they are saying is not true and they just throwing dust in the eye of the people. He explained before this crisis started the VRA Boss came on TV to announce they had a minor fault and it will not even last for a week. Later, the energy Minister came to say that some cables have been tempered due to the ongoing project at Pokause.
All were lies and now they talking about a problem in Central Region and new plant they fixing which is not true, they have not put any measures in place to solve the Dumsor and if care is not taking this can last more than a year.
In his conclusion, he added the top journalists in Ghana will speak about this but if it was about Mahama they will be shouting on Radio stations and we will number of Kings who will support but now everybody is quiet. If this is how they will keep lying to Ghanaians then they will die for their greediness and selfish interest.
Thank you for reading, please do you also agree the leaders are not been honest to Ghanaians concerning the "Dumsor crisis"? Drop your comment and let dilute into the matter.
Content created and supplied by: ReadForMe (via Opera News )