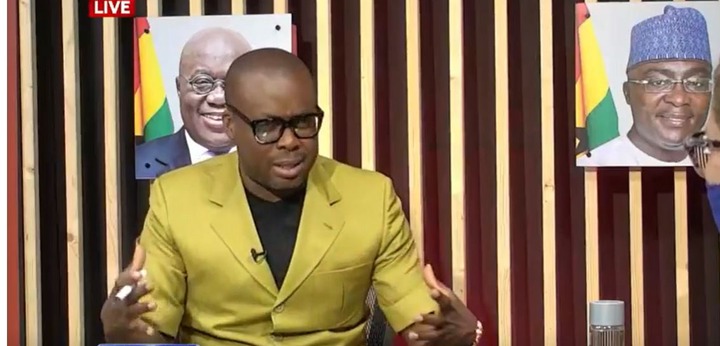 Paul Adom Otchere, the Host of Good Evening Ghana on Metro Television is at it again. He has time around warned not to tolerate what he described as hogwash argument being made by some persons in the Achimota Rastafarian admission brouhaha.
Speaking in an editorial on his show, Paul Adom Otchere indicated that there has been a cross-section of Ghanaians throwing tantrums at the authorities of the Achimota Senior High School for their decision to reject students with dreadlocks.
He says many Ghanaians have also argued that the Rastafarians are very brilliant and the Achimota Senior High School should have accepted them without considering their dreadlocks.
Paul Adom Otchere maintains that every child in Ghana today is brilliant. He however added that being brilliant does not warrant anyone to break laid down rules.
"I hear people argue that the Rastafarians are brilliant so Achimota should admit them in their dreadlocks. They are brilliant I know. But there is no doubt about the fact that but every child today is brilliant. Most of them are even brilliant than their parents. We cannot allow brilliance to break rules. We must get serious in this country". He noted
Paul Adom Otchere believes such arguments are hogwash. He says some persons are only trying to make the Achimota School look bad in the eyes of the public.
"He being brilliant has nothing to do with his admission at the Achimota Senior High School. The school rules cannot be violated because he is brilliant. Stop it there. Let's stop this hogwash argument. Let's stop making Achimota School look bad in the public domain. Let's calm down and deal with the issues dispassionately. The Achimota rules must be respected. Let's forget about that argument that the boy is brilliant". He added.
As Ghanaians keep discussing the issue of the Rastafarians, reports have it that some institutions have agreed to offer them free admission with others promising scholarships.
Content created and supplied by: BeaNana (via Opera News )