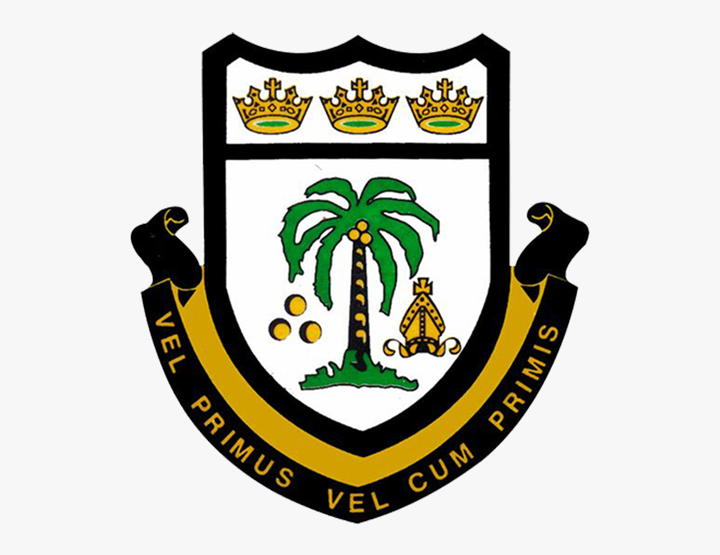 Ghana is undoubtedly regarded as one of the most powerful nations on the continent and around the globe due to her rich and forever resilient human and natural resources. 
If you have a critical look at Africa's top leadership ranks, a lot of Ghanaians are featured in there, advancing and promoting the image of the continent to a higher height, far beyond what we basically think of. 
One may strongly argue that why does Africa continue to remain poor amidst the contributions and works by these high ranking officials? 
The answer evidently lies on our thinking capacity, and mentality. How we think as a continent goes a long way to influence how we respond, react and behave towards certain happenings in society. 
If we gradually make a conscious effort to change the way we think, I'm pretty sure poverty will have no choice but to give an Honourable seat to progress, growth and sustainable development.
Moreover, as we are much particular about critiquing, tracking, exposing and shaming the evil acts perpetrated by some corrupt leaders, especially in Ghana, we need to have a genuine and willing heart to fully applaud, appreciate and give the necessary recognition to people who cultivate and champion good works. 
As historians, medical experts, researchers, academicians, teachers, the military, and other citizens are doing their part, journalists, and bloggers should also do theirs in any little way they can, but not to always chase money and publish fake contents about our leaders. 
Factually, everyone wants to progress in life because progress brings happiness, and living a happy and well fulfilled life is the ultimate standard for most people in the world. 
But the reality is that progressing in life does not happen on a silver platter; it takes time, a lot of hard work, efforts, and ultimately God's intervention.
Comprehensively featured in this article is a historical package, tracing the education background, and achievements of some high ranking officials in the country. I believe that this will be a motivational historical material for young people, and generation yet to come. 
Follow me and let's unfold the chapters of this comprehensive historical material, featuring the secondary schools attended by president Nana Addo Dankwa Akufo-Addo, Alan Kyerematen, Kojo Oppong Nkrumah, Dr. Mahamudu Bawumia, Esq Sammy Gyamfi , John Dramani Mahama, Dr. Matthew Opoku Prempeh (popularly known as Napo), and Alhaji Dr. Mahamudu Bawumia.
First on our list is Kojo Oppong Nkrumah.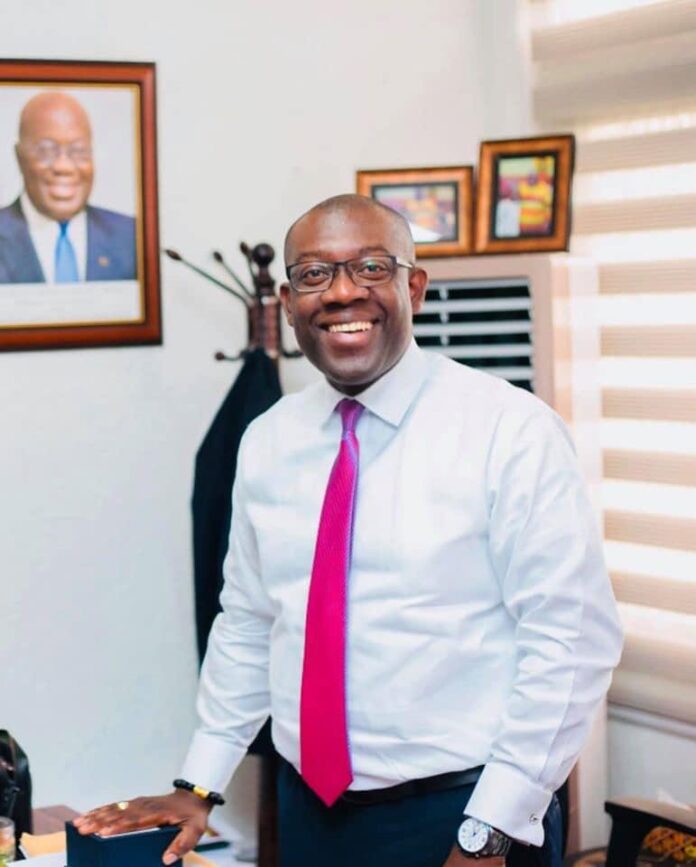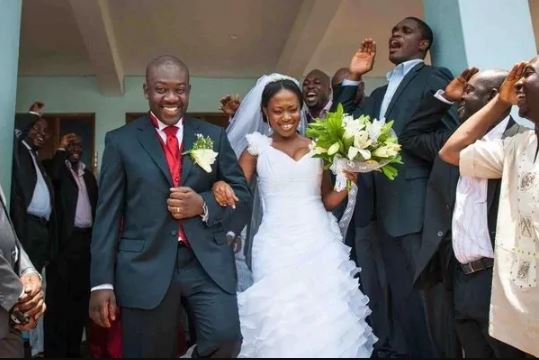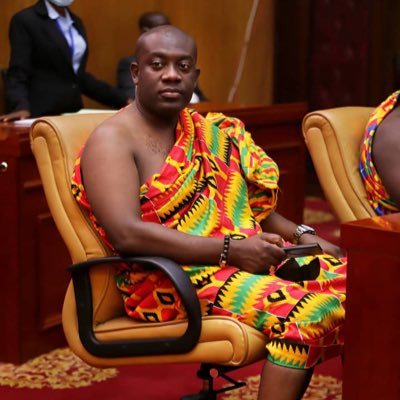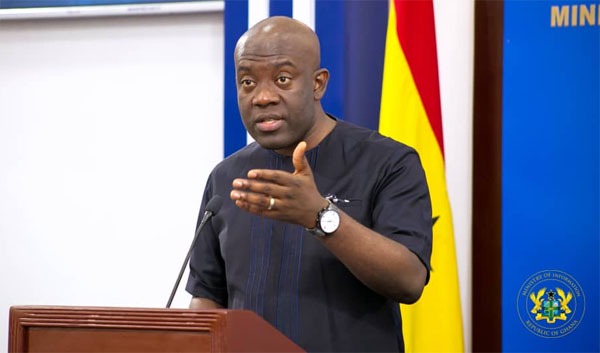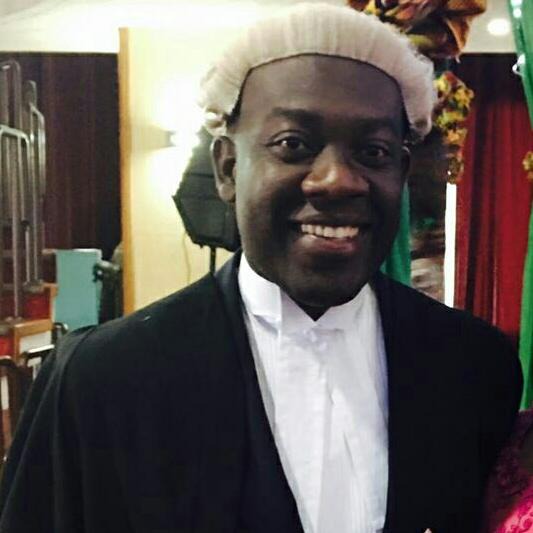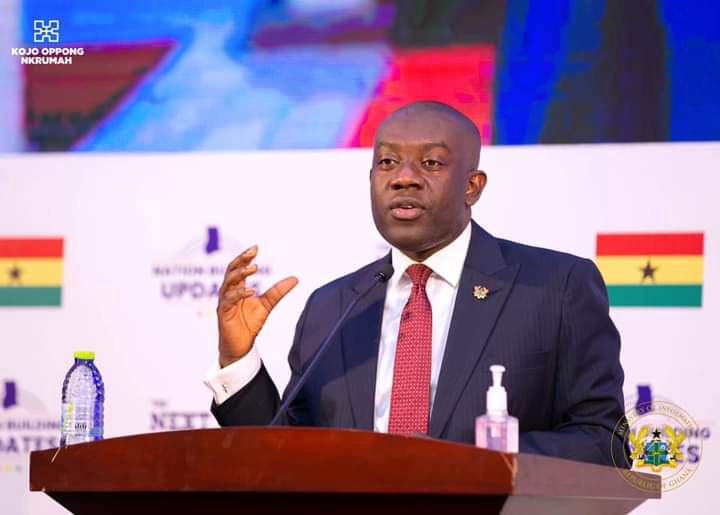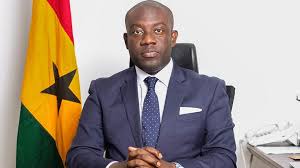 The top-notch information (Communication) expert, lawyer, politician, businessman, and Young Global Leaders Award Winner was born to Kwame Oppong Nkrumah and Felicia Oppong Nkrumah in Koforidua on April 5, 1982. 
In 2006, he worked as a Treasury Analyst at British American Tobacco. He then became a broadcast journalist and hosted Joy News' Super Morning Show after Komla Dumor's demise. 
Oppong Nkrumah toed a different direction in 2014, and established his own Investment firm called West Brownstone Capital. 
After winning the Ofoase-Ayirebi Constituency (in Eastern Region) seat in 2016 on the ticket of the New Patriotic Party (NPP), Kojo Oppong Nkrumah has climbed so fast in his political career, assuming key roles such as Minister of Information. 
He was recently reappointed by H.E Nana Addo Dankwa Akufo-Addo to head the Ministry of Information. 
Meanwhile, after he was called to the Ghana Bar in 2016 as a trained lawyer, he practiced at Kulendi, Attaffuah and Amponsah at Law.  
Kojo Vincent Oppong Nkrumah had his secondary education at Pope John Senior High School and Minor Seminary in Koforidua, Eastern Region.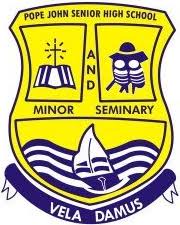 I'm very sure Pope John school is really proud of him.
2. Sammy Gyamfi Esq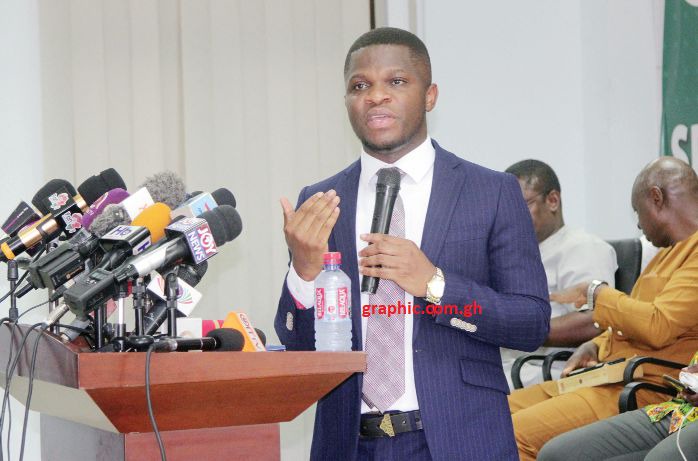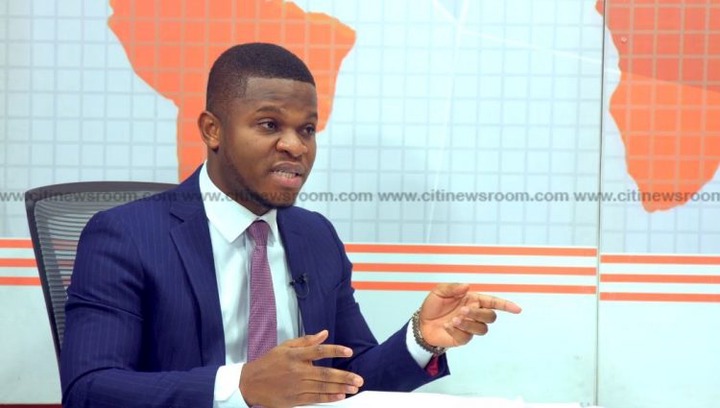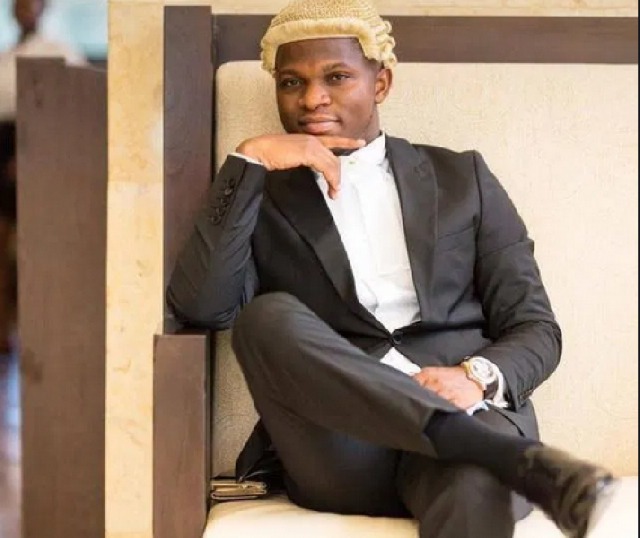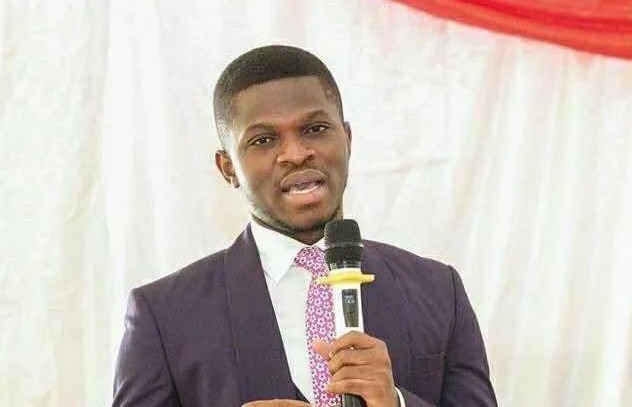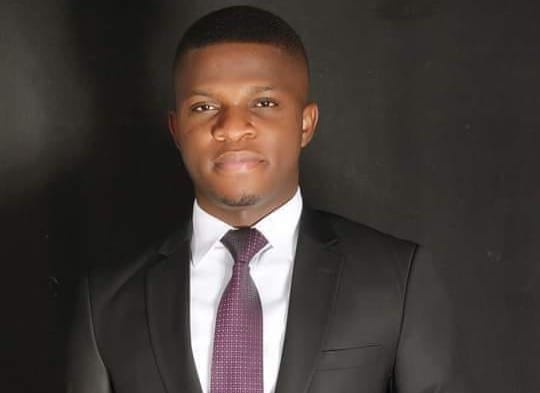 NDC's (National Democratic Congress) current Communication Officer, young politician, and lawyer was born on March 28, 1989 in Sunyani, Ghana. 
Sammy Gyamfi is currently considered as one of the most popular young politicians in the country. 
While some are of the opinion that he causes a lot of controversies in his party, and making things so difficult for them, others are just in love with how confident he is, and the manner in which he delivers his presentation during any discussion on TV, radio and other media outlets. 
The promising lawyer and young political icon attained his first degree from Ghana's current best university, and number 12 on the continent, the Kwame Nkrumah University of Science and Technology. 
Sammy Gyamfi Esq is a proud old student of St. James Seminary Secondary School.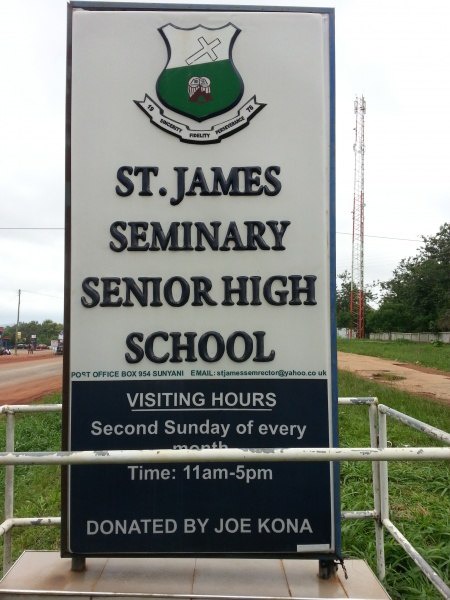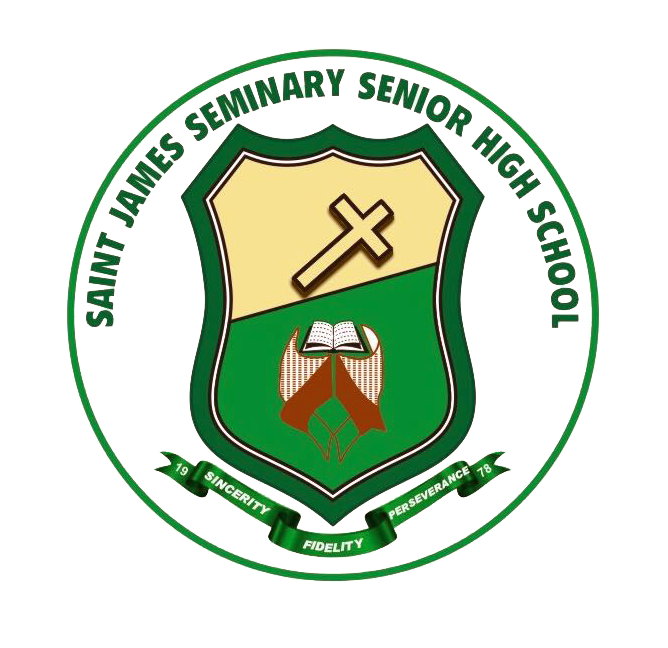 He is part of the legal team representing John Dramani Mahama on the 2020 Election Petition in the Apex Court. 
3. Matthew Opoku Prempeh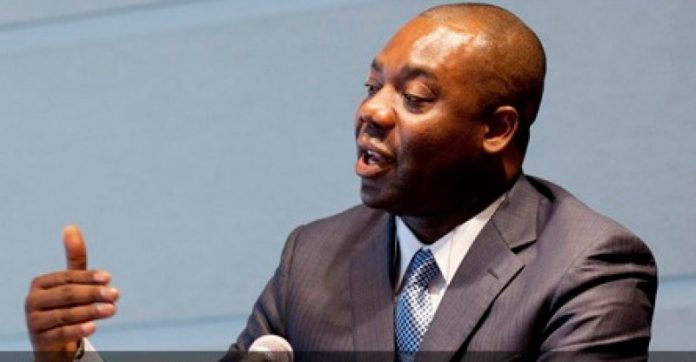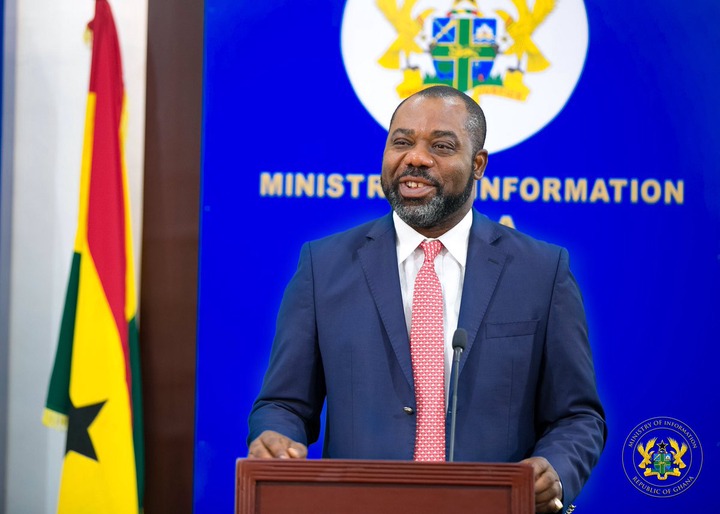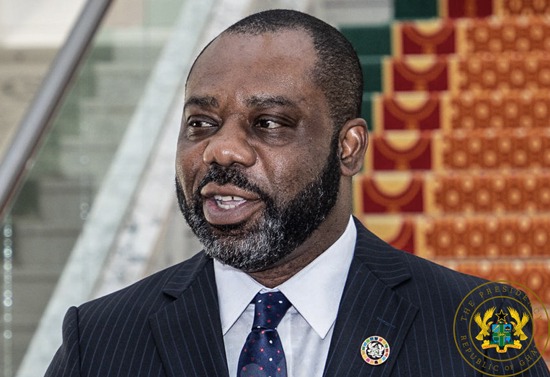 Born on May 23, 1986, Dr. Matthew Opoku Prempeh, popularly known as Napo is a trained medical doctor and a top-notch politician. 
He served as the Minisiter for Education from January 10, 2017 to January 6, 2021 until he was appointed Minister Designate for Energy by president Nana Addo Dankwa Akufo-Addo on January 22, 2021. 
After completing his first degree in Human Biology and Medicine at the Kwame Nkrumah University of Science and Technology, Dr. Prempeh left the country to do his postgraduate studies at the Netherlands Institute of Health Sciences and the Kennedy School of Government at Harvard University. 
From 2004 to 2009, Dr. Prempeh served as the CEO of Keyedmap Security Services Limited. Prior to that, he was a member of the Royal College of Physicians and Surgeons of the United Kingdom from 1999 to 2003.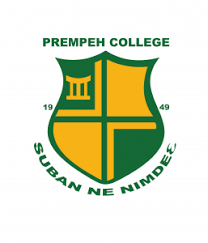 Dr. Matthew Opoku Prempeh had his secondary school education at the Prempeh College, and I'm sure the school is really proud of him. 
4. John Dramani Mahama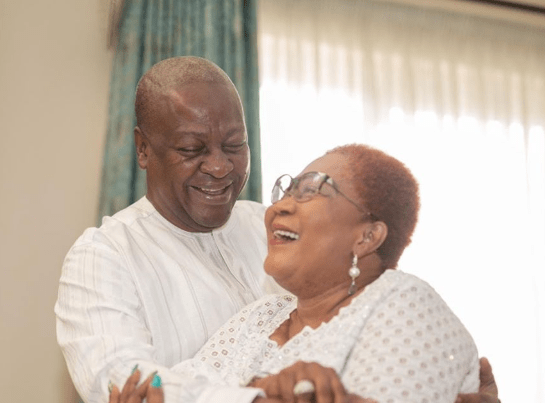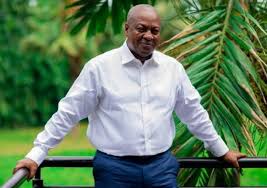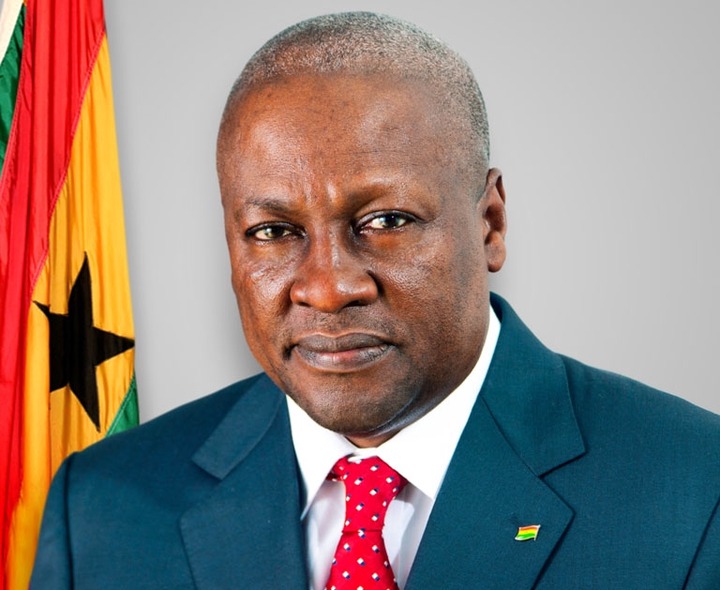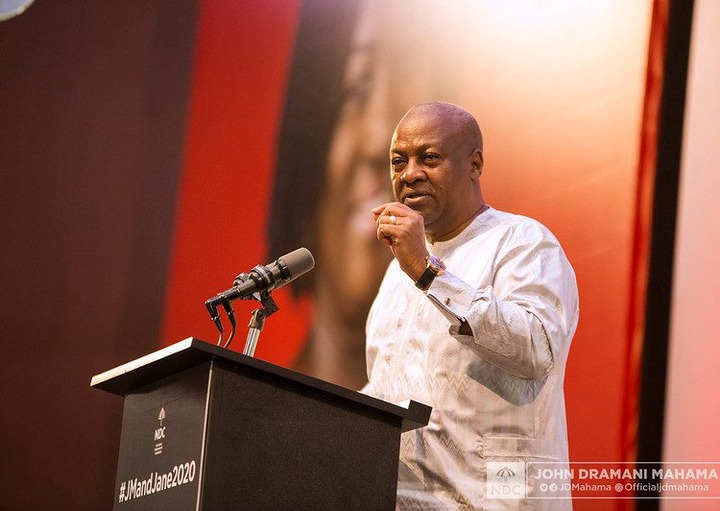 The 4th president of the Fourth Republic, presidential candidate for the National Democratic Congress in the just ended election, and the petitioner of the ongoing 2020 Election Petition in the Supreme Court, was born to Mr. Emmanuel Adama Mahama (who was the first member of parliament for the West Gonja Constituency and first Regional Commissioner of the Northern Region of the First Republic under Osagyefo Dr. Kwame Nkrumah's regime) and Mrs. Mahama in Damongo in the Damongo-Daboya Constituency in the Northern Region of Ghana. 
After completing his Bachelor's Degree in History at the University of Ghana, he further did a postgraduate diploma in Communication Studies before obtaining a postgraduate degree in Social Psychology from the Institute of Social Sciences in Moscow in the Soviet Union. 
Mr. Mahama had his secondary education at Ghana Secondary School in Tamale in the Northern Region of Ghana, the exact school he met his wife, Lordina Mahama.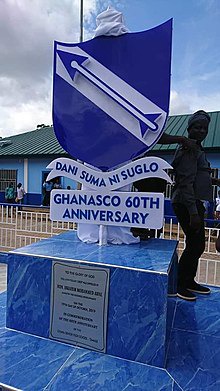 5. H.E Nana Addo Dankwa Akufo-Addo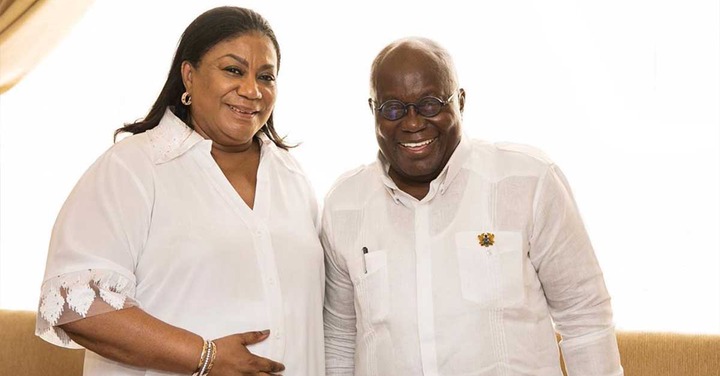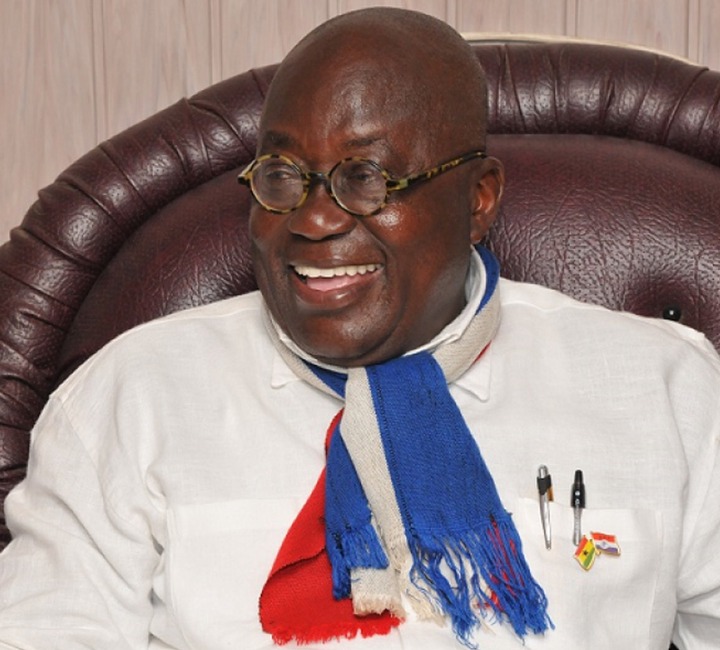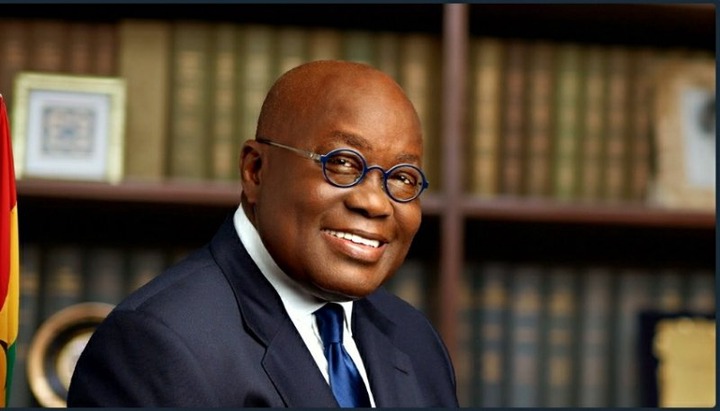 The two times Economic Community of West African States (ECOWAS) Chairman elect, two times president elect, renowned lawyer, top-notch politician and global leader was born to Edward Akufo-Addo and Adeline Sylvia Eugenia Ama Yeboakua Akufo-Addo in Swalaba, Accra-Ghana on March 29, 1944. 
Akuffo comes from a prominent royal and political family, and his father, late Edward Akufo-Addo served as the third Chief Justice of Ghana, Chairman of the 1967-68 Constitutional Commission as well as the Non-Executive President of Ghana from 1970 to 1972. 
After studying at Rowe Road School (now Kinbu Senior High Technical School) for a while, Nana Addo left Ghana to continue his studies at the Lancing College, Sussex, England, the exact school he completed his Ordinary Level and Advanced Level Examinations. 
He returned to Ghana to do a Bachelor's Degree in Economics at the University of Ghana, and was later trained as a lawyer in the Inns of Court. 
After he was called to the English Bar in 1971 and Ghanaian Bar in 1975, Akufo-Addo worked with the Paris Office of the United States Firm Coudert Brothers for a while before cofounding a law firm called Prempeh and Co. 
His political journey has been a thriving one, and I believe a lot of young people in Ghana, Africa and beyond are learning from him.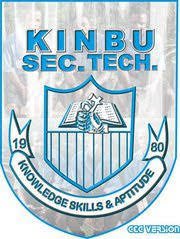 He is proudly an old student of Kinbu Senior High Technical School.
6. Alan John Kwadwo Kyeremanten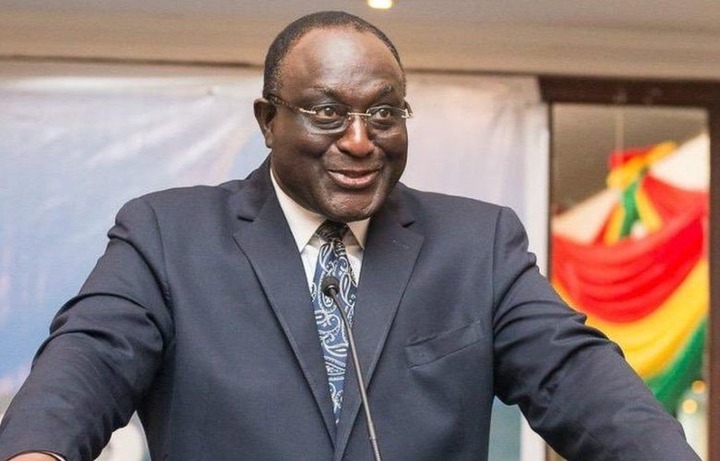 Born to Alexander Atta Yaw Kyerematen and Victoria Kyerematen in Kumasi, Ghana on October 3, 1955, Alan Cash popularly called is a corporate executive, renowned politician, diplomat, top-notch businessman, an international public servant and currently the Minsiter Designate for Trade and Industry. 
Kyerematen was a Trade Advisor at the United Nations Economic Commission for Africa (ECA) in Addis Ababa, Ethiopia. During that period, he worked so hard to coordinate the Africa Trade Policy Centre (ATPC). 
Under the Kufour-led administration, Alan Cash served as an Ambassador to the United States, and further served as the Minsiter of Trade, Industry, Private Sector Development and the Presidential Special Initiatives. 
Kwadwo Kyeremanten started school at a very early age. At 9, he was already a student at the Adisadel College. After schooling there for a while, he proceeded to Achimota School for his sixth form education. 
Alan Cash holds a Bachelor's Degree in Economics from the University of Ghana as well as LLB from the Ghana Law School. After successfully completing his Professional Law Course and he was then called to the Ghana Bar.  
Kyerematen further completed one year Management Studies at the University of Minnesota, United States, under the Fulbright Fellowship Program.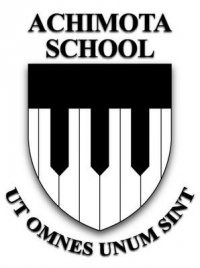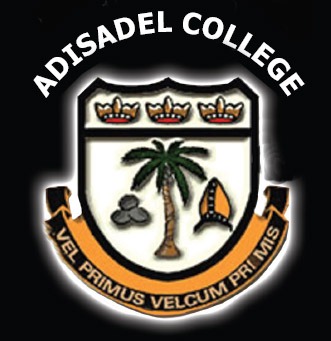 Alan Cash is proudly an old student of two most popular secondary schools in Ghana, Adisadel College and Achimota School. 
He is married to Patricia Christabel Kyerematen with two children. 
7. Alhaji Dr. Mahamudu Bawumia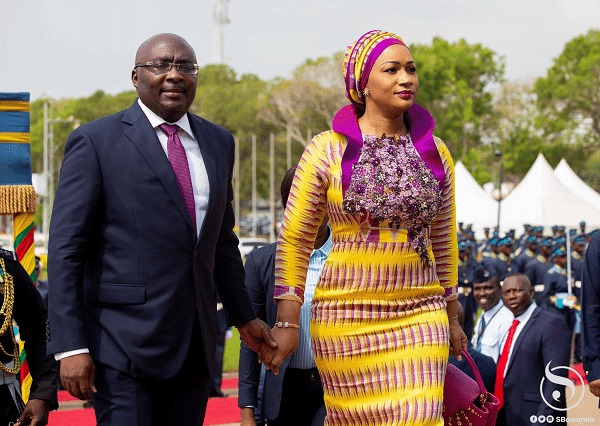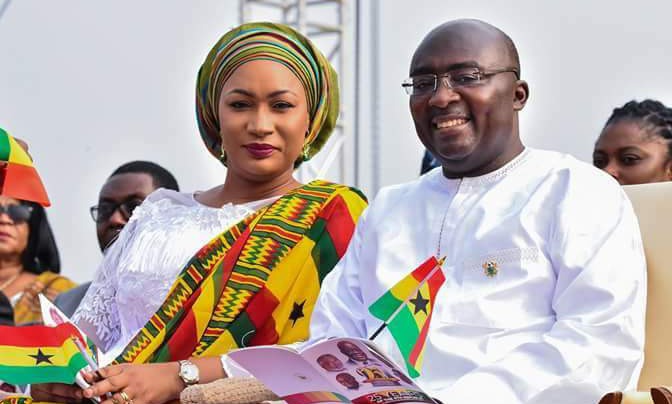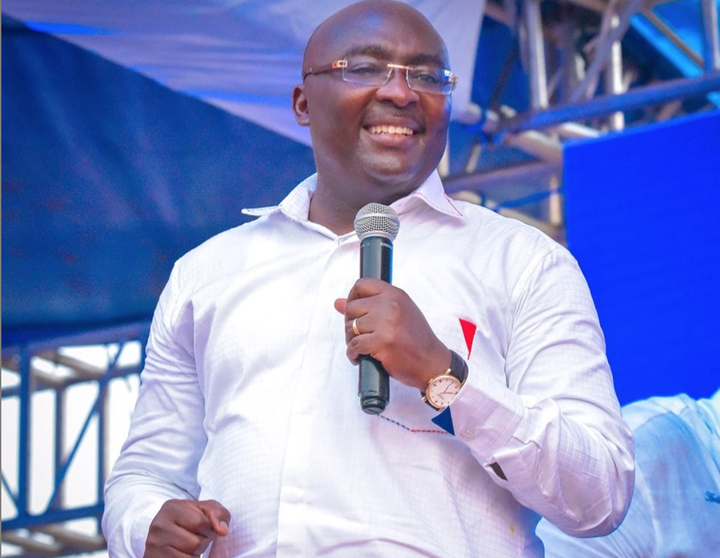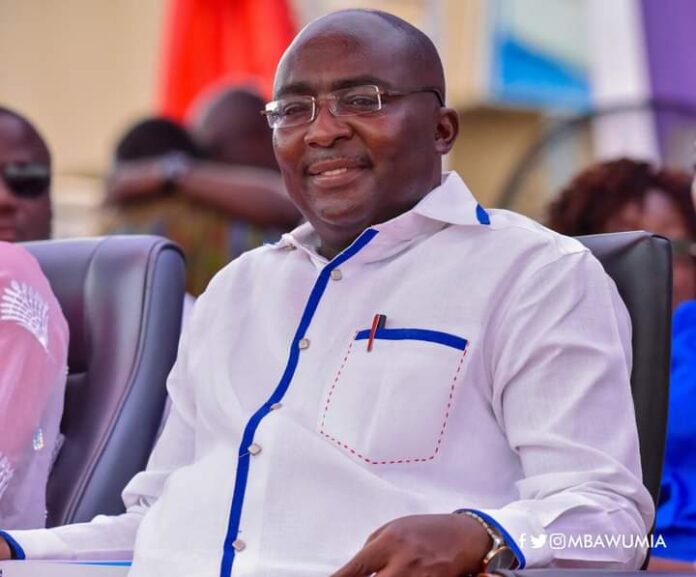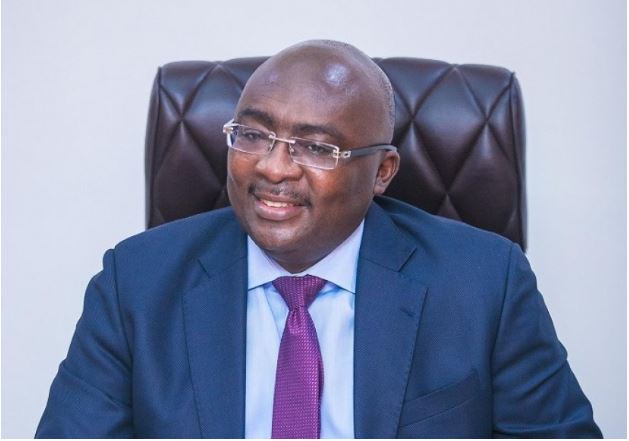 The Bank of Ghana Deputy Governor, Economist, and two times Vice-President elect of the Fourth Republic, was born to Alhaji Mumuni Bawumia and Hajia Mariama Bawumia in Tamale, Ghana on October 7, 1963. 
Dr. Bawumia is the second of his mother's five children and number 12 of his father's 18 children. 
His educational journey has been an exceptional one. In 1987, he obtained First Class Honours Degree in Economics at Buckingham University, United Kingdom. 
He further did his master's degree in Economics at Lincoln College, Oxford, and in 1995, he obtained a PhD in Economics at the Frazer University, Vancouver, British Columbia, Canada. 
He also holds the Chartered Institute of Bankers Diploma from the United Kingdom.  
Bawumia served as a lecturer in Monetary Economics, and International Finance at the Emile Woolf College of Accountancy in London, United Kingdom for two years (from 1988 to 1990).
He was also appointed Assistant Professor of Economics in the Hankamer School of Business at Baylor University in Waco, Texas, United States between 1996 and 2000. 
Dr. Bawumia is happily married to Her Excellency Samira Bawumia with four children. 
Awards and Scholarships Received
Fellow of the Chartered Institute of Bankers (FCIB) - 2007
Who Is Who Among America's Teachers? - Baylor University - 2000
Young Researcher Award: Baylor University, Texas, USA - 1999
President's Research Fellowship: Ph.D. Simon Fraser University - (1995-1999)
4 Graduate Fellowships: Ph.D. Simon Fraser University, Canada (1991-1995)
1986 Sir Alan Peacock Prize - Best Economics Student, Department of Economics, University of Buckingham (1986)
Dr. Bawumia is proudly an old student of Tamale Secondary School.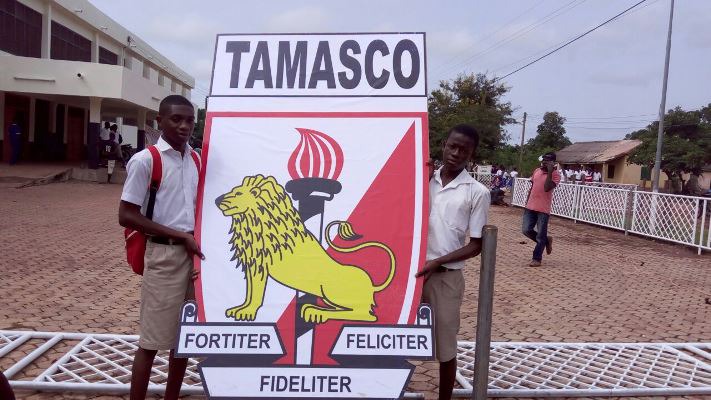 Content created and supplied by: Ghana'sthirdeye (via Opera News )