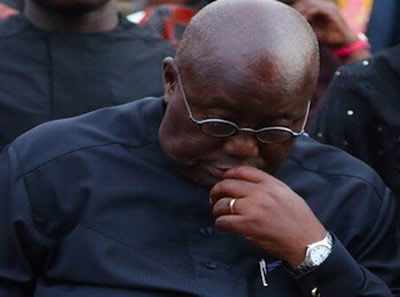 The member of parliament for Builsa South constituency, Hon Dr Clement Abas Apaak has told president Akufo-Addo to restore the mandate of Ghanaians for they have voted for change during the last election held on December 7 2020.
According to a post trending on social media, the member of parliament has informed the president of Ghana on how things are currently going worse in the country over armed robbery attacks.
Dr. Clement Abas Apaak has disclosed that the killing of police men and citizen without protection for them is very bad while other are enjoying it.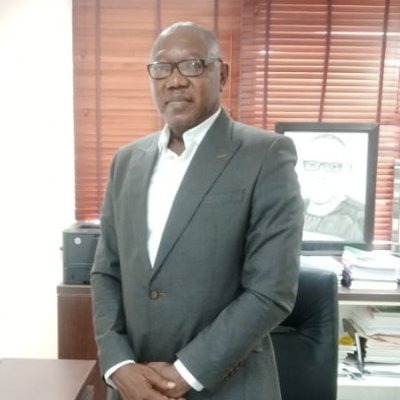 According to him, Armed robberies has taken over the country and no men in police uniform has been assigned to protect the people against robbers, but some people are enjoying protection twenty four seven (24/7).
He pointed out that the Electoral Commissioner, madman Jean Mensa, who is the first respondent in the ongoing Supreme Court case between Mahama, EC, and Nana Akufo-Addo is enjoying full protection from the security officers.
He also stated that Nana Akufo-Addo's Lawyers were seen by soldiers carrying their bag to court and Chinese citizen in the country are enjoying protection to do illegal mining which is shocking.
He landed that in his view, the security officers were invading the Parlaiment to intimidate Political opponent in the country.
He finally noted that Ghana voted for change and for that reason president Nana Akufo-Addo should restore the mandate.
"Armed robberies galore; No men in uniform assigned to protect us against robbers, but available to protect 1st respondent, carry bag of lawyer of 2nd respondent, protect Chinese illegal miners, invade parl to intimidate pol opponents! Gh voted for change! #Restore the mandate!" He said on twitter Sunday.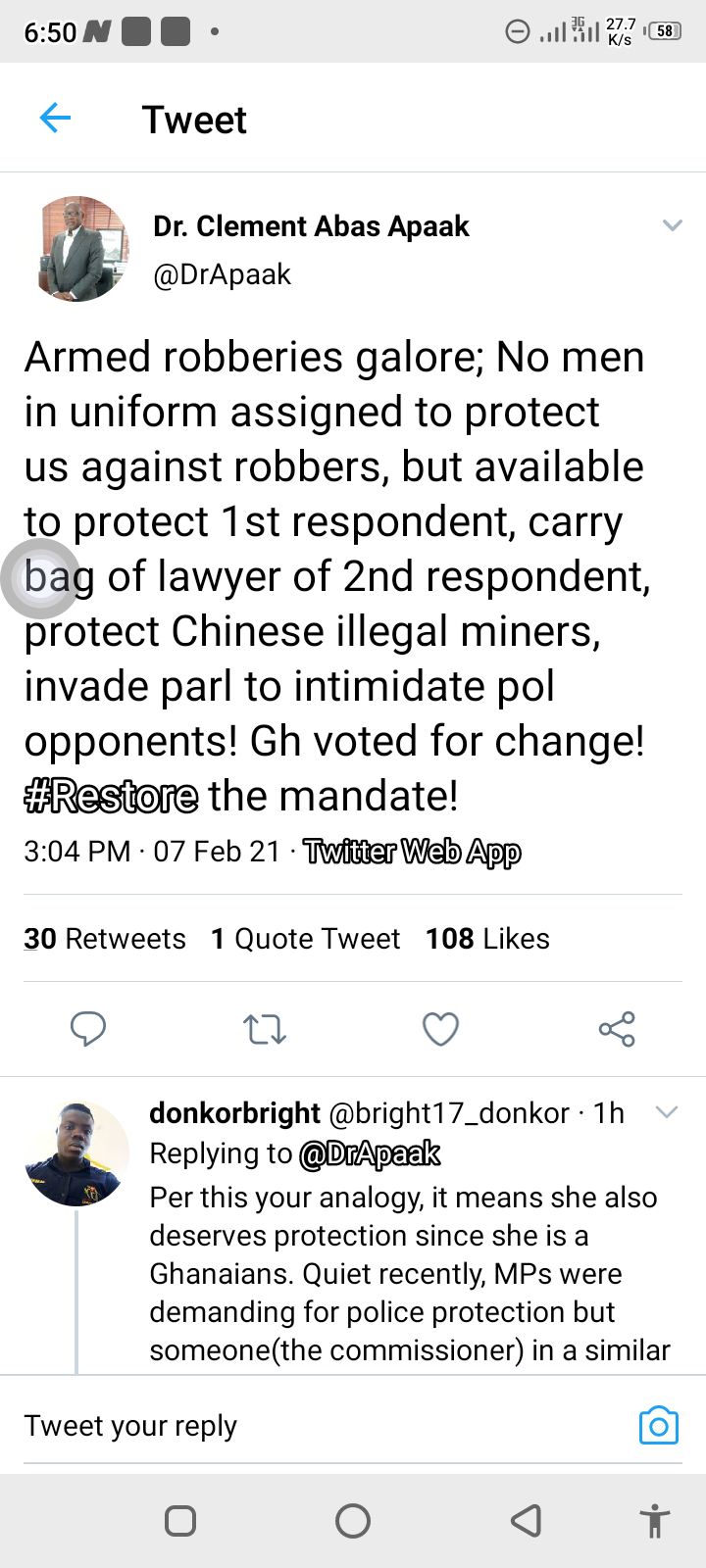 Content created and supplied by: Vicent55 (via Opera News )