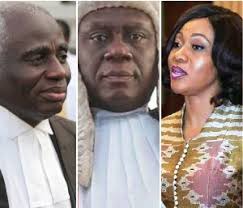 The Supreme Court on Wednesday 3rd February 2021 did not see much in terms of cross-examination from various counsels. The issues arising and applications filed by the petitioner and his counsel were decided upon by the bench of the court.
These decisions were made successfully base on the announcement carried out at the end of previous sittings of the court on Tuesday 2nd February, in order to proceed with relevant matters. Lead counsel of the petitioner was asked from the court about his subsequent Witnesses, and to this effect Lawyer Tsatsu Tsikata turned in another matter of concern.
The NDC Lawyer, Mr. Tsikata, raised concerns on behalf of the subsequent Witness, whose name he did not want to mention for reasons of confidentiality on health grounds. He stated that the ill-health of the unknown witness delayed the witness' application and further appearing before the court. Mr. Tsikata later pleaded if his Lord and Lady Justices of the court could Grant him an audience in privacy to further discuss matters of concern before proceedings continued, and that was granted him, since it was confidential.
The court resumed after a while and announced an adjournment of the case to Friday the 5th of February, 2021 for further hearing. This announcement by his Lordship Justice Anim Yeboah did not give reasons unlike the previous ones. Many have then asked the questions on why the court decided to adjourn matters without reasons after Lawyer Tsatsu's private meeting with the bench.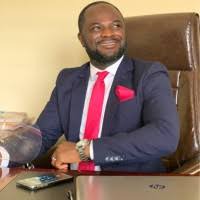 Lecturer of UPSA School of Law, Justice Abdullai explained to JoyNEWS that the action seen in court was normal to the processes of the supreme court. He also admitted that Lawyer Tsatsu Tsikata succeeded this time with his reasons in meeting the Judges in close door meeting and that had accounted for the adjournment of case. Also considering the fact that the court could have continued hearing or even consider adjourning to Thursday 4th February instead of Friday 5th February. He stated that indeed if Mr. Tsikata had no proper reasons during such meeting, the date of adjournment would have been moved to the next day on Thursday rather than Friday, because time was of great essence and the court could have also announce the reasons.
Justice Abdullai highlighted that going forward, the parties would have a back door discussion before appearing before the court on Friday. He was sure that the days interval was to allow a thorough consensus for a fair decision to be made on the date of adjournment. This, the Law Lecturer, believes will urge the matter to progress by either allowing the Witness to be called into the Witness box or the Electoral Commissioner cross-examined.
WHAT WOULD HAPPEN IN COURT?
DROP YOUR COMMENT ON THIS..
Content created and supplied by: Koku1 (via Opera News )