We have many popular countries in Africa and are well known around the world the likes of Nigerian, Egypt, South Africa, Morroco, Libya just to mention a few.
South Africa officially the Republic of South Africa (RSA) is the southernmost country in Africa. 
South Africa has a population of over 59 million people, and is the world's 24th - most populous nation and covers an area of 1,221,036 square kilometers.
South Africa has three capital cities, they are executive Pretoria, Judicial Bloemfontein and Legislative Cape Town. The largest city in Johannesburg.
South Africa has a good transport (roads, railways, airport, water and pipelines for petroleum oil) system. The majority of people in South Africa use informal minibus taxis as their main mode of transport.
In South Africa there is a house built up side down.
Things are a little different in the Upside down. No, not the upside Down you have in mind.
This house in South Africa actually looks like it has been turned over on its roof, that why it has been given the name Upside Down House.
The house how ever is located about 75 kilometres north of Johannesburg. 
The house is not only flipped upside down on the outside but is it also flipped on the inside.
Lost's of tourist like to flock ther, if only just to take pictures of themselves standing in the living rooms with sofas, dinning table, beds and appliances on the ceiling.
Pictures of the house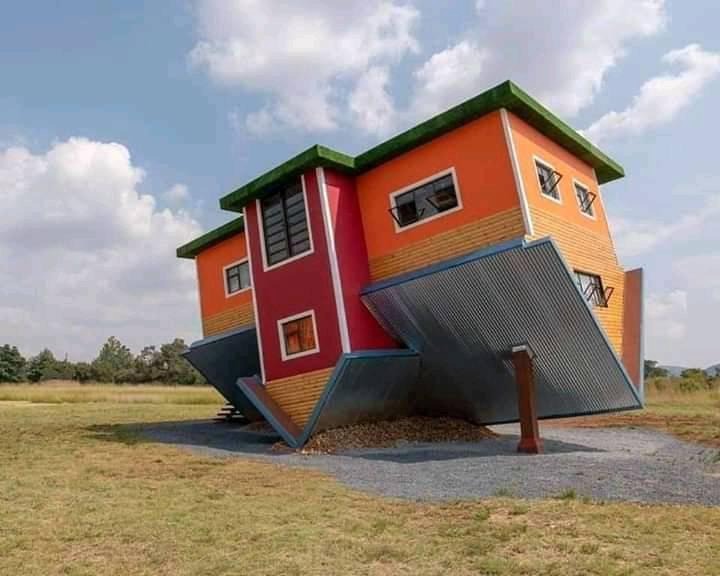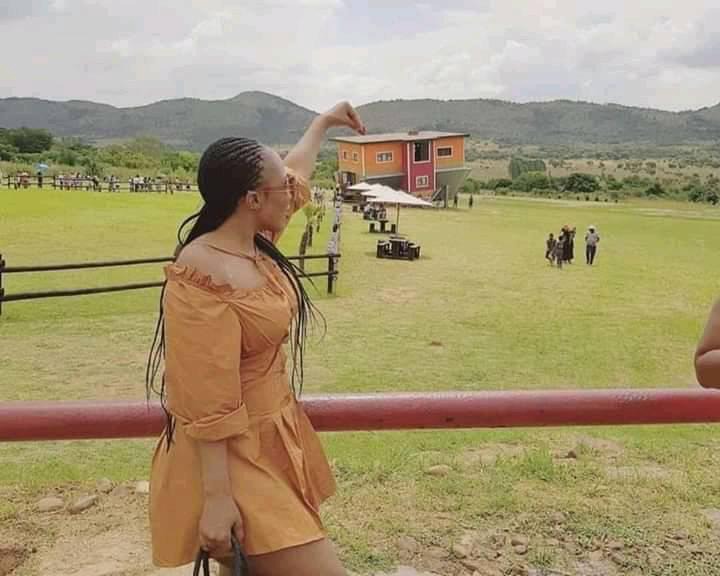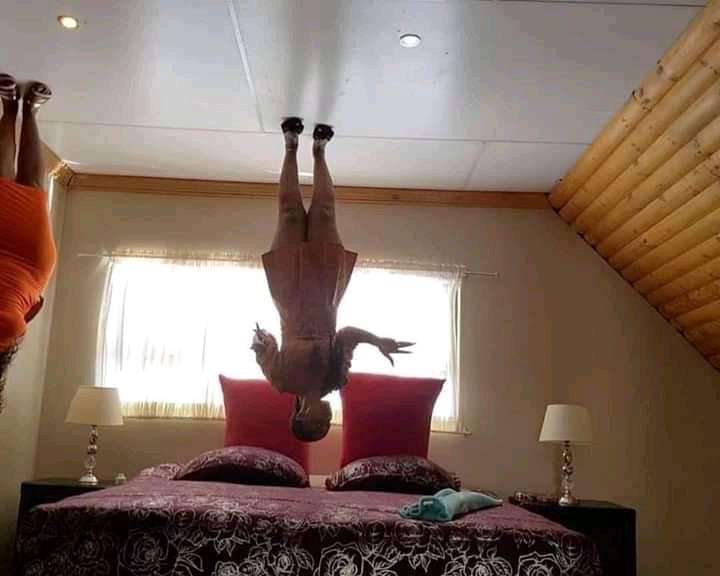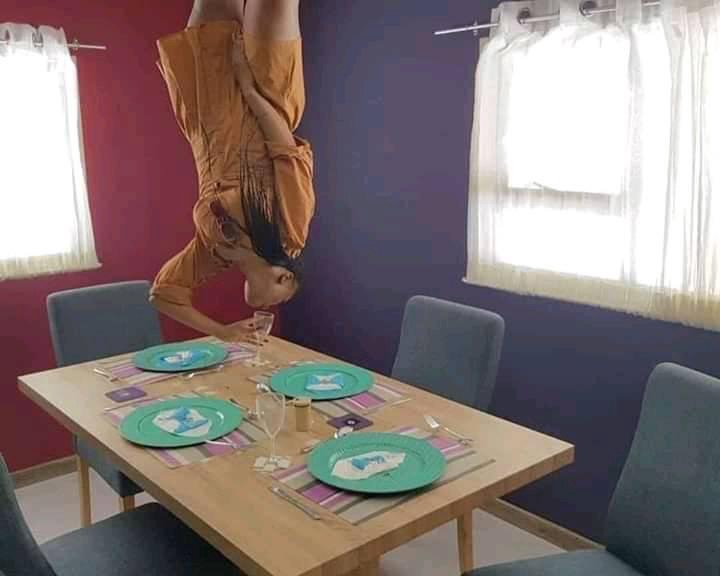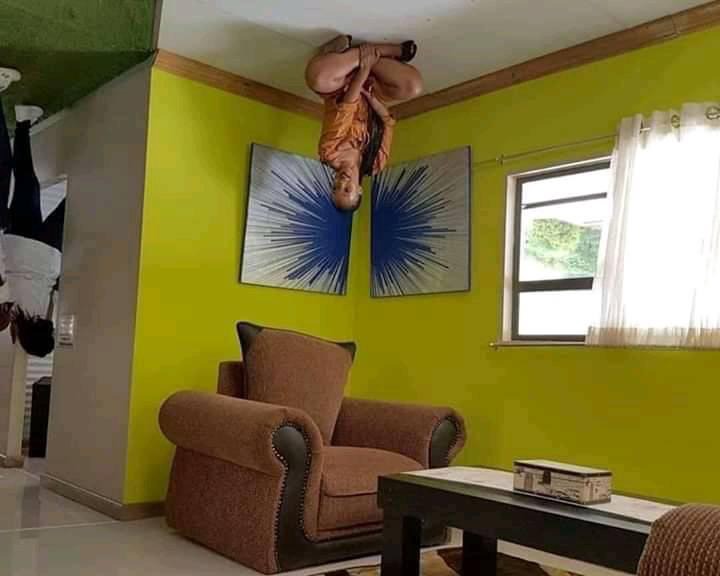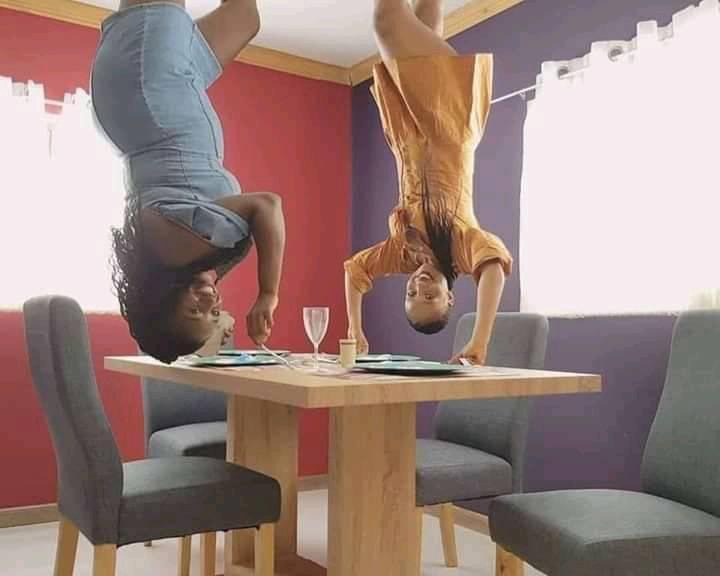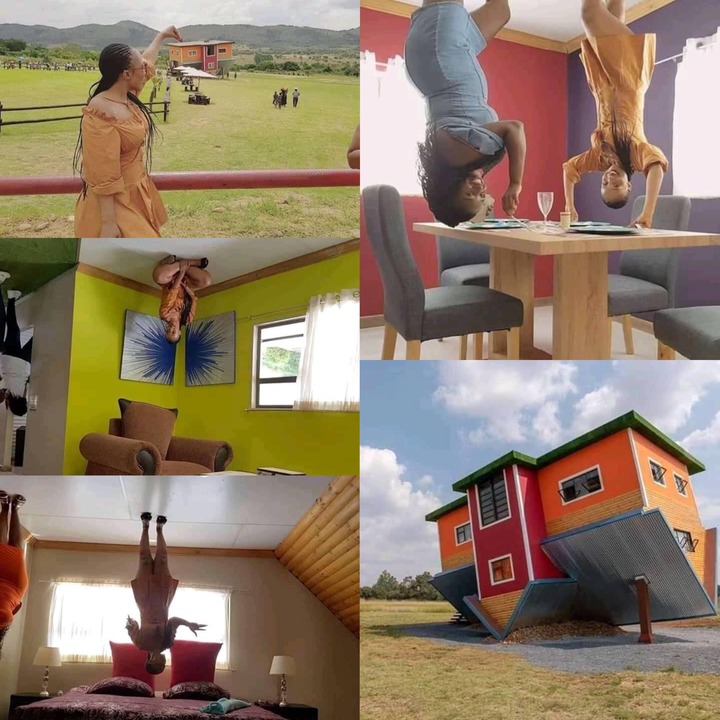 Content created and supplied by: Faithfulnewsgh (via Opera News )